You finally score that hard-to-get reservation at the acclaimed chef's remote restaurant.
You take a boat to get there, finding yourself in one of the most unique dining spaces you've ever seen.
The chefs are meticulous in their craft, and your fellow diners are rapt with attentive hunger.
You've seen this movie, and it doesn't end well.
But while "The Menu" gets a little murder-y, Iris is just a nice, new dining experience in Norway that takes place on a fjord inside a floating art installation called Salmon Eye. And, led by chef Anika Madsen, the culinary team's only motive is to feed you some really great food. And maybe educate you a little about food waste.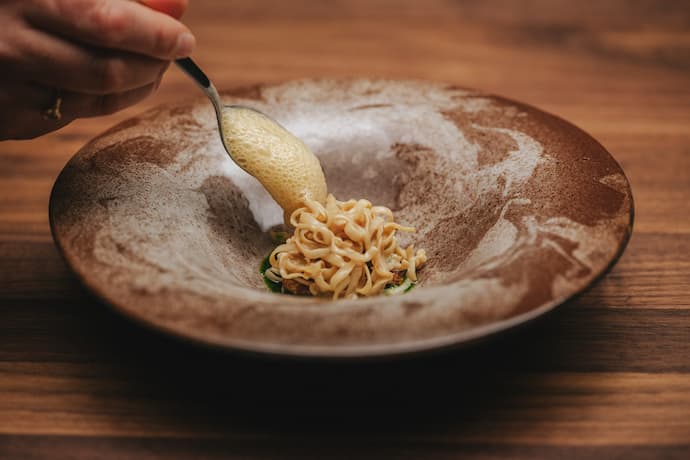 According to the restaurant, the journey begins with a boat trip from the picturesque town of Rosendal and makes a quick stop at the chef's boathouse on the island of Sniltsveitøy for a welcome snack. Once you reach the Salmon Eye, you'll engage in an immersive visual presentation before tucking into an 18-course tasting menu with optional wine pairings. The total experience lasts six hours, and all the while, you'll be surrounded by water, with stunning views of the fjord and the mountain ranges around it.
Dishes across the set menu highlight seasonal produce and seafood that is unique to the region. In a press release, Madsen said that she's working with ingredients like the invasive red sea urchin and local seaweed, and she mentioned that regional products like game meat, sheep's milk and cider will be featured on the menu.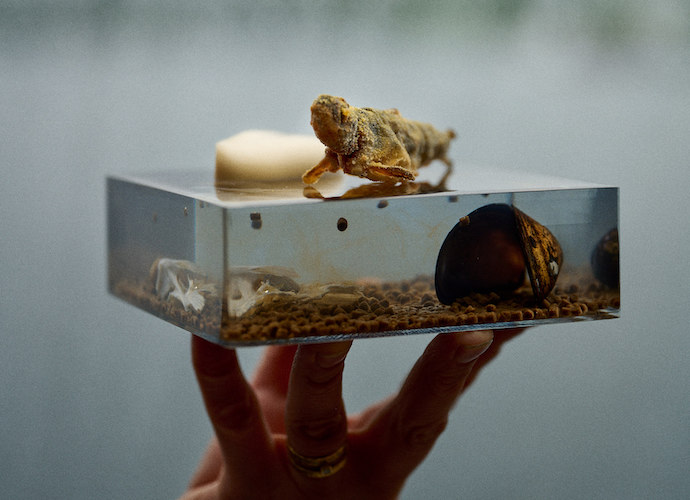 Naturally, reservations are hard to come by, so if you can't score a table you can get on the waiting list. It's not cheap, but it is in line with many high-end tasting menus around the world — dinner is priced around $300 USD per person, and wine pairings cost another $235.
But, can you really put on a price on such a unique experience?
Yes, yes you can. It's about $535.