People make lists for all sorts of things.

To-dos, pros and cons, groceries...

But lists that rank the world's best restaurants, thereby ensuring a good meal the next time you're in Peru or Thailand, are clearly the best kinds of lists.

The World's 50 Best Restaurants just released its top-50 lineup for 2023. Central in Lima, Peru, took the top spot. It opened in 2008 and is run by husband-and-wife team Virgilio Martínez and Pía León. It first appeared on the list in 2013 in the 50th spot and has been moving up ever since. It's the first South American restaurant to earn the title.

It's no surprise that European restaurants were well represented. Spain had the most total entries on the list with six restaurants, followed by Italy with five and France with four. (Peru also had four, all in Lima.) Only two U.S. restaurants made the list, which is a little hard to believe. Both are in New York—Atomix, the lauded Korean restaurant at number eight, and Le Bernardin, the longtime fine-dining favorite from Eric Ripert, at number 44. There's nothing from the Bay Area, Chicago or other stateside dining destinations. Oh well, just means you'll need to make sure your passport is up to date.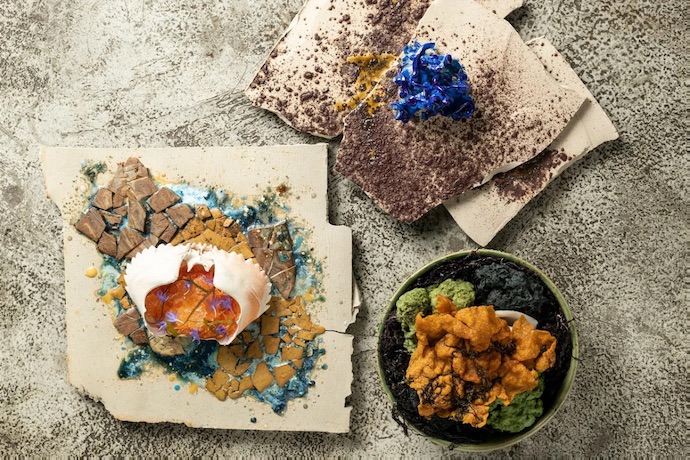 World's 50 Best Restaurants — 2023
1. Central (Lima)
2. Disfrutar (Barcelona)
3. Diverxo (Madrid)
4. Asador Etxebarri (Atxondo, Spain)
5. Alchemist (Copenhagen)
6. Maido (Lima)
7. Lido 84 (Gardone Riviera, Italy)
8. Atomix (New York City)
9. Quintonil (Mexico City)
10. Table by Bruno Verjus (Paris)
11. Trèsind Studio (Dubai)
12. A Casa do Porco (São Paulo)
13. Pujol (Mexico City)
14. Odette (Singapore)
15. Le Du (Bangkok)
16. Reale (Castel di Sangro, Italy)
17. Gaggan Anand (Bangkok)
18. Steirereck (Vienna)
19. Don Julio (Buenos Aires)
20. Quique Dacosta (Dénia, Spain)
21. Den (Tokyo)
22. Elkano (Getaria, Spain)
23. Kol (London)
24. Septime (Paris)
25. Belcanto (Lisbon)
26. Schloss Schauenstein (Fürstenau, Switzerland)
27. Florilège (Tokyo)
28. Kjolle (Lima)
29. Boragó (Santiago, Chile)
30. Frantzén (Stockholm)
31. Mugaritz (San Sebastian, Spain)
32. Hiša Franko (Kobarid, Slovenia)
33. El Chato (Bogotá, Colombia)
34. Uliassi (Senigallia, Italy)
35. Ikoyi (London)
36. Plénitude (Paris)
37. Sézanne (Tokyo)
38. The Clove Club (London)
39. The Jane (Antwerp, Belgium)
40. Restaurant Tim Raue (Berlin)
41. Le Calandre (Rubano, Italy)
42. Piazza Duomo (Alba, Italy)
43. Leo (Bogotá, Colombia)
44. Le Bernardin (New York City)
45. Nobelhart & Schmutzig (Berlin)
46. Orfali Bros (Dubai)
47. Mayta (Lima)
48. La Grenouillère (La Madelaine-sous-Montreuil, France)
49. Rosetta (Mexico City)
50. The Chairman (Hong Kong)