These days, are you even a celebrity if you don't have your own tequila?
This is the existential question keeping Hollywood up at night.

Except for Brad Pitt, who probably sleeps pretty well surrounded by piles of cash, bottles of his Miraval rosé, and now his very own gin.
The Gardener is a new French gin created by Pitt along with Tom Nichols, a longtime distiller who formerly worked for Tanqueray, and winemaker Matthieu Perrin. It launched at the recent Cannes Film Festival and will make its way to stateside bars and stores soon.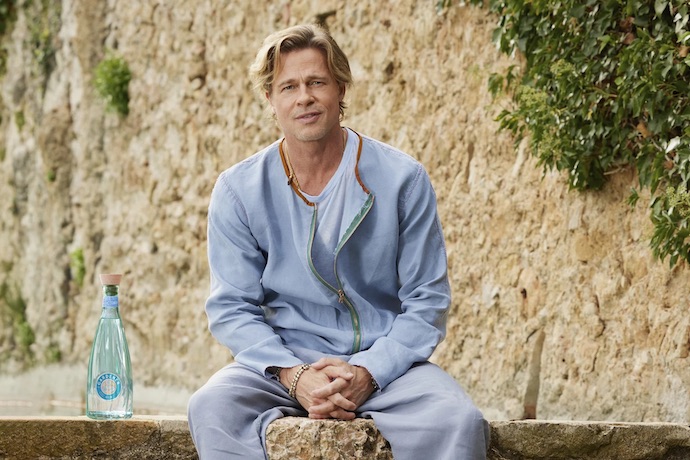 Made in the French Riviera, the Gardener is a modern twist on London Dry-style gins. The wheat spirit is flavored with a botanical makeup that includes juniper, licorice, angelica and coriander, along with local citruses: bitter orange, sweet orange and pink grapefruit.
Nichol describes the crystal-clear gin as being smooth on the palate, with a pleasant juniper taste accented by well balanced notes of citrus, blackcurrants and mint. Drink it on its own with some ice, or mix it into cocktails like the Gin & Tonic, Negroni and Martini.
At its launch, the company said: "It is a melding of lush greens and brilliant golds, laced through with an unconventional blend of both fresh and dry citruses. Radiating the French Riviera spirit around the world, the Gardener Gin celebrates an incomparable Night & Day art-de-vivre that the exceptional Cannes Festival has embodied for over half a century."
And we've never known actors to embellish. So there you have it.