You're fully capable of buying your own wine.
And we both know that full bottles have been known to disappear in your presence.
But sometimes you want to try new wines without committing to a full bottle. And while that's possible in your neighborhood wine bar, such establishments don't have your exact couch. Or lax rules about wearing pants.
So here's Sampl, a new service that's sending 100 mL wine samples from some of the world's best wine regions straight to your door. You can purchase a one-time capsule, or subscribe for an auto-delivery every three months. The latter saves you some cash and keeps the new wine flowing.
Sampl is kicking things off with Paso Robles, the sunny Central California wine region. The summer '23 batch includes seven vials of premium wines ranging in style, from grenache rosé and orange gewürztraminer to zinfandel and petite sirah. So you can try seven wine without purchasing seven bottles. At $65, it comes out to less than $10 per glass, which is a hell of a deal considering the quality of wines on offer.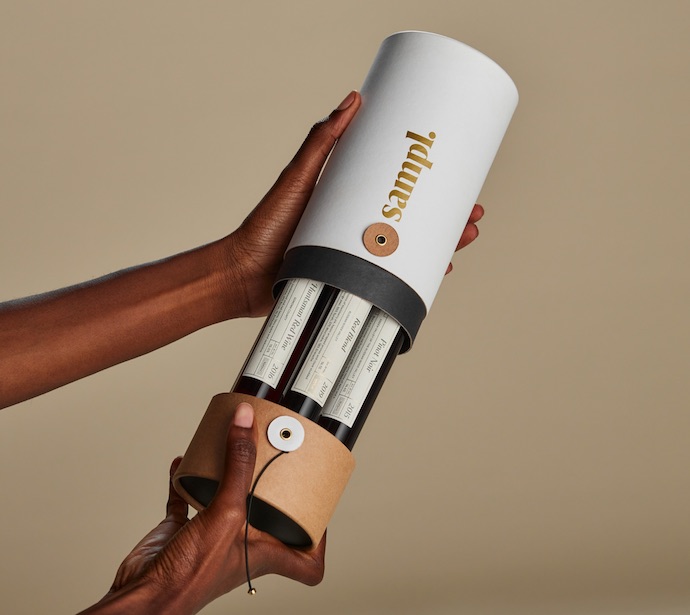 Taste something you really like, and you can request more glass-size samples of your favorite wines. But you can also feel confident buying a bottle—or lots of bottles.
In addition to the wines, the capsule comes with a coaster and digital tasting notes. Tap your phone on the coaster, and you'll unlock those tasting notes, which will guide you through each glass. There's also a 15-minute documentary about the featured winemaking region, so you can learn about where the wines come from. After Paso Robles, the next batch moves to Sonoma, and then to Santa Barbara.
Your average restaurant wine list may include some interesting bottles, but often it's only the big guys that are available by the glass. Sampl's founders wanted to let smaller wineries take advantage of the by-the-glass model. So they're working with partners to spotlight good wines that are typically only available directly at the winery. And to share them with curious people who have good taste.
AKA you.