Shopping for mom isn't easy.
Sure you could go with something tried-and-true, like flowers. Or take your mom out to lunch.
But nothing says "thank you for putting up with all my shenanigans over the years" better than a sweet treat and a stiff drink.
So you might consider topping some ice cream with a shot of vodka. But this Mother's Day Boozy Ice Cream from Tipsy Scoop is probably the better choice. It's a four-pack of liquor-laced pints, it's available to order now via Goldbelly, and if you order soon it will arrive in time for Sunday celebrations.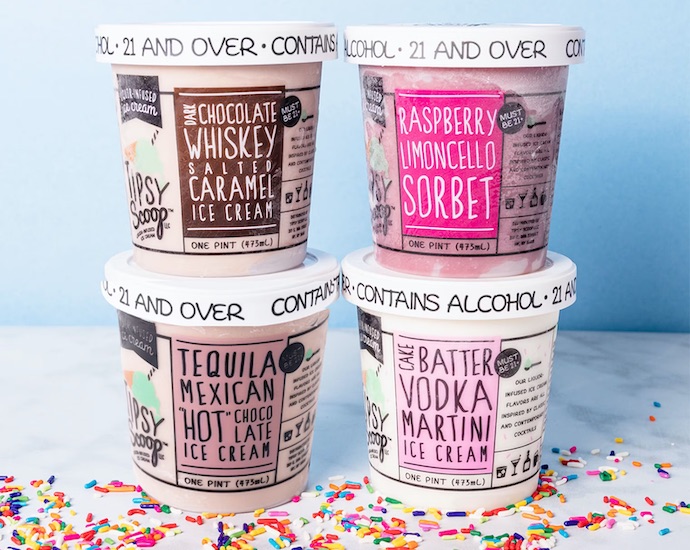 The bundle includes four flavors:
Cake Batter Vodka Martini: This fun concoction combines handmade ice cream with whipped cream vodka and amaretto liqueur.
Dark Chocolate Whiskey Salted Caramel: Decadent chocolate ice cream merges with whiskey, salted caramel syrup and sea salt.
Tequila Mexican Hot Chocolate Ice Cream: Tequila and cinnamon give this creamy chocolate ice cream a festive kick.
Raspberry Limoncello Sorbet: This fresh and tart raspberry sorbet tastes like summer, with the welcome addition of limoncello and sea salt.
Of course, if you have a difficult relationship with your mom that doesn't lend itself to gift-giving, you can always just buy this for yourself. Mix up your nightcaps, or keep a pint nearby in the office fridge.
If someone asks if you've been drinking, you can honestly say no.