The World's 50 Best Bars has been ranking cocktail bars since 2009, providing people with a helpful template of where to drink in cities across the globe.
Last year, they debuted North America's 50 Best Bars to shine on a light on domestic hot spots, as well as those in Mexico and Canada. The time's come for an update, and the 2023 list was just released. 50 Best went to San Miguel de Allende—the charming town in Central Mexico that's been declared a UNESCO World Heritage Site and is a favorite among tourists and ex-pats—to unveil this year's top bars.
The USA leads the list with 28 bars, Mexico has 14, Canada has seven, and the Caribbean notched one bar on the list. Last year, Attaboy in New York took the top spot, but this year it's been dethroned by Double Chicken Please, a New York bar that opened in November 2020 and has quickly been working its way up the rankings.
Double Chicken Please comes from GN Chan and Faye Chen and features a unique menu, where food-inspired cocktails like Key Lime Pie, Cold Pizza and Japanese Cold Noodle are deconstructed and then reassembled in new and creative ways. After winning, Chan shared an anecdote from an interaction he had with a customer several years ago—she asked for a cocktail that mirrored her favorite dish, a beet salad. It changed the way he thought about drinks and helped to inspire Double Chicken Please's culinary focus. There's even a NY Beet Salad cocktail on the menu today.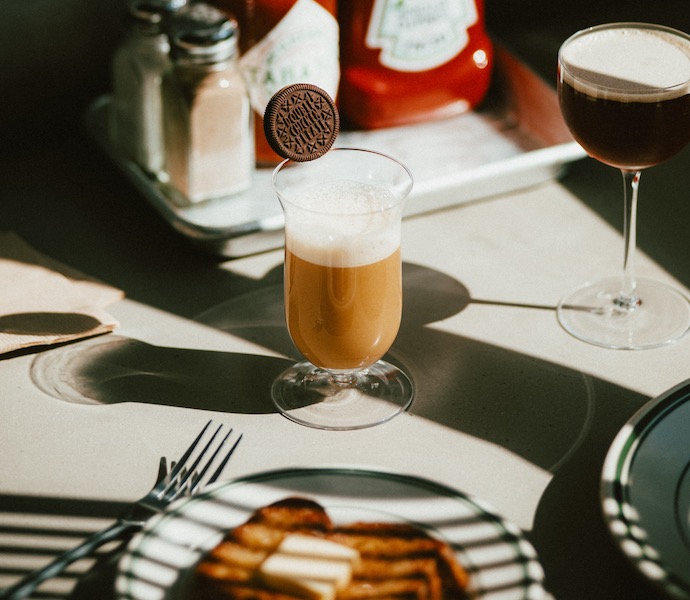 "Double Chicken Please is truly pushing the boundaries of flavor in cocktails and doing so with staggering creativity and precision, not to mention a wonderful sense of humor, humility and always flawless hospitality," says Mark Sansom, Content Director for 50 Best.
The judging academy is made up of 260 members comprising bartenders, bar owners, drinks media and other well-travelled cocktail experts. So, the kind of people you'd ask for a bar recommendation. Here are 50.
North America's 50 Best Bars – 2023
1. Double Chicken Please, New York
2. Handshake Speakeasy, Mexico City
3. Katana Kitten, New York
4. Licorería Limantour, Mexico City
5. Jewel of the South, New Orleans
6. Dante, New York
7. Overstory, New York
8. Kumiko, Chicago
9. Café La Trova, Miami
10. Thunderbolt, Los Angeles
11. Zapote Bar, Playa del Carmen
12. Civil Liberties, Toronto
13. Attaboy, New York
14. Employees Only, New York
15. Bar Pompette, Toronto
16. Baltra Bar, Mexico City
17. Rayo, Mexico City
18. Mace, New York
19. Botanist Bar, Vancouver
20. Hanky Panky, Mexico City
21. El Gallo Altanero, Guadalajara
22. Sabina Sabe, Oaxaca
23. Arca, Tulum
24. La Factoriìa, San Juan
25. Café de Nadie, Mexico City
26. Kaito del Valle, Mexico City
27. Herbs & Rye, Las Vegas
28. Pacific Cocktail Haven, San Francisco
29. Martiny's, New York
30. Death & Co, Los Angeles
31. Selva, Oaxaca
32. Atwater Cocktail Club, Montreal
33. Service Bar, Washington, D.C.
34. Sweet Liberty, Miami
35. Cloakroom, Montreal
36. Cure, New Orleans
37. Mother, Toronto
38. Milk Room, Chicago
39. Maison Premiere, New York
40. Aruba Day Drink, Tijuana
41. Bar Leather Apron, Honolulu
42. Yacht Club, Denver
43. Bar Mordecai, Toronto
44. The Dead Rabbit, New York
45. Allegory Washington, D.C.
46. Clover Club, New York
47. Brujas, Mexico City
48. Platform 18, Phoenix
49. Youngblood, San Diego
50. Milady's, New York