Dressing like a boxer usually means wearing shiny shorts, boots and nothing up top.
It's a bold look if you can pull it off, but not something most people can get away with at work or out on the street.
Fortunately, the newly launched Adonis Creed for Ralph Lauren collection features six made-to-measure looks created specifically for the film, Creed III, which just opened in theaters. And they all go well beyond boxing trunks.
The collection is available exclusively via the brand's Purple Label made-to-measure program at select Ralph Lauren stores and online. The best part: You don't have to get into fighting shape to partake.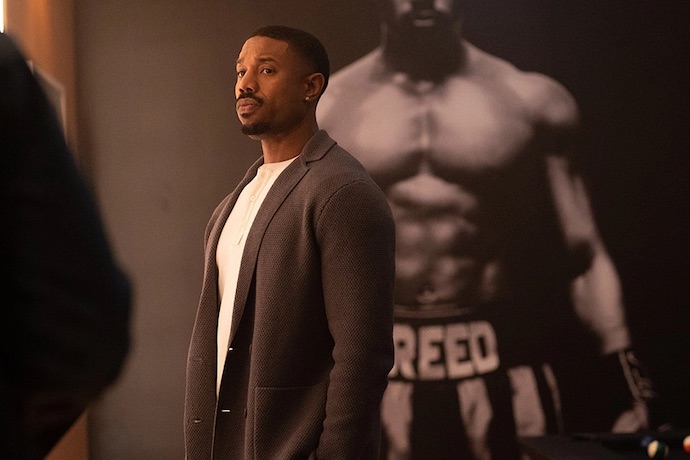 The six looks vary widely in style, so you can pick one or embrace them all. For dressier occasions, there's a black suit with a wool overcoat, a dapper, double-breasted pinstripe suit in gray, and an Italian mulberry-silk suit in navy with a matte finish. There's also a charcoal gray three-piece suit with a black-and-white striped shirt and black polka dot tie. Those ought to make you stand out in a crowd.
For days where you want to look and feel good but aren't attending a movie premiere, try the flat-front trousers, soft fleece hoodie and lightweight twill jacket. And when coziness is the priority, you might enjoy an ensemble that joins a cream henley and performance knit joggers with a cardigan.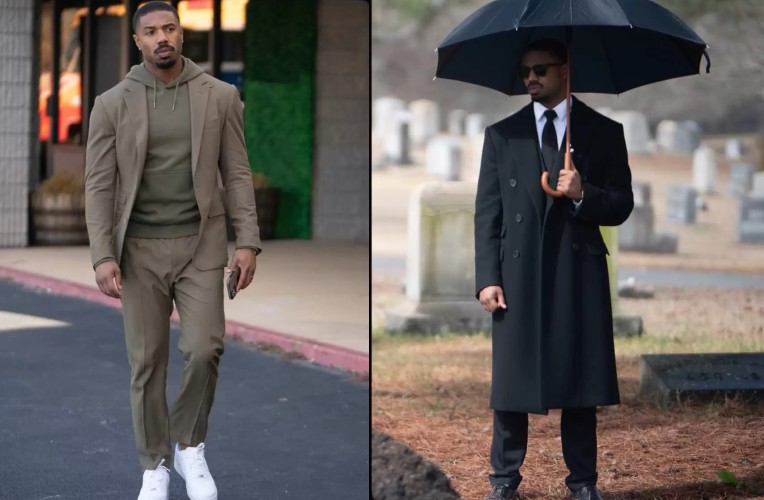 Everything above is worn in the film by Jordan's character, and to get that point across, each features an interior label that says "custom-tailored for Adonis Creed."
So, even if you're built nothing like the actor, you can still wear the same clothes as Michael B. Jordan. Which should be great for your wardrobe and your confidence.
Just remember, none of this makes you a capable fighter.