In the wide world of meat, a few locations spring forth positive associations of top-quality beef.
Texas, Nebraska and other homegrown locales have a handful of operations you can count on. Japanese wagyu is world-famous for a reason. And Australia is known for its strictly regulated market of grass-fed cattle, which graze on low-pollution pastures and generally live lives your average city-dwelling human can envy.
So, in this age of ubiquitous meat delivery subscriptions, if you're going to procure a big box of meat, let it be good meat.
Herd & Grace is a new delivery service that specializes in sending high-quality steaks sourced from Australia and Tasmania straight to your home.
The company offers a few options. The curated boxes dial into specific categories, with the ability to load up on wagyu or lesser-known cuts. Custom boxes let you create your own meaty smorgasbord across a range of cuts and sizes, so go ahead and pair a couple 34-ounce grass-fed tomahawks with some full-blood wagyu and a few barley-fed cowboy steaks. Or you can go the individual route, and buy one or two steaks at a time depending on what you want for dinner.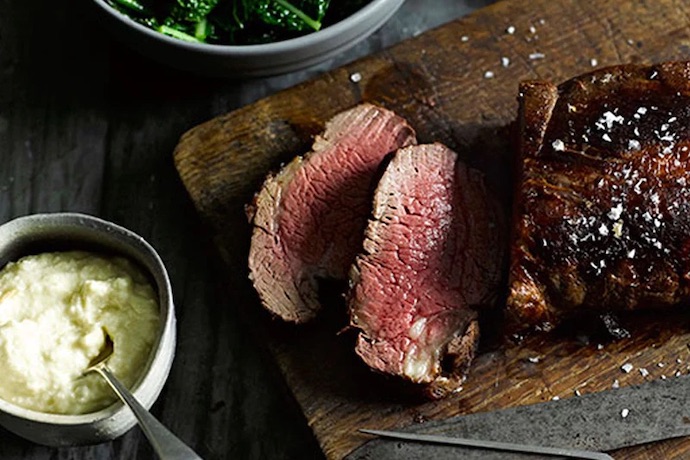 "We partner with farmers who employ humane and sustainable farming practices," explains Svante Johansson, president of Herd & Grace. He compares it to a time machine that takes you back to the way beef was once raised—naturally, without GMOs or hormones, grass fed, and packed with nutrients, including high doses of Omega-3s.
CEO Jason Latshaw says that Herd & Grace's direct-to-your-door meat could previously only be found in upscale restaurants. "These are the kinds of rare proteins that executive chefs demand for their menus," and they're a product of multiple factors, including the climate, the animal's breed, the genetics, age, diet, stress level and quality of life. "These are world-class quality proteins from animals having lived peaceful lives on good farms."
Subscriptions are available, so you can sign up and save money on recurring orders by giving yourself or someone else a year's worth of steaks.
And unlike most of your subscriptions, this one's rich in iron and B vitamins.