With the ability to send texts and DMs, you're running out of reasons to place phone calls.
But every now and again, a reason presents itself.
Like a bonafide emergency. Or a smaller emergency — say, one that requires caviar, stat.
For the latter, Park Lane New York has it all figured out. The property, which is positioned on Billionaire's Row overlooking Central Park, just unveiled a Caviar Hotline to ensure guests have on-demand access to the delicacy and all its necessary accoutrements.
Available beginning today, the 24/7 hotline is reached by dialing "5" from any guest room. The caviar menu features a 12-gram or 30-gram tin of Petrossian Royal Ossetra caviar, which is served with blinis, creme fraiche, capers and red onions. You can also request fancy bites like smoked salmon blinis, caviar nachos and caviar-topped deviled eggs.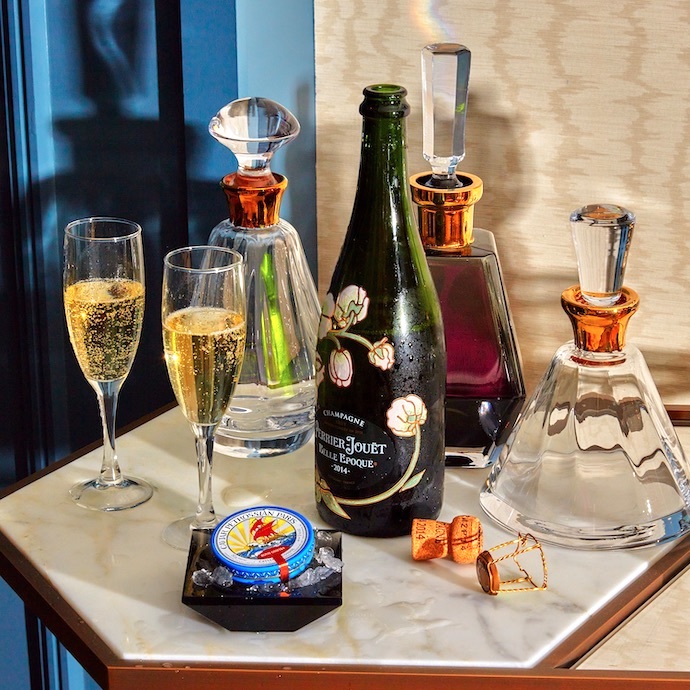 Naturally you will need something to drink, so the menu also includes a Bubbles & Vodka section sporting a couple good champagnes. Get a glass of Nicolas Feuillatte Reserve Exclusive Brut or a bottle of Perrier-Jouet Belle Epoque. Or choose an ice-cold shot of Stolchinaya Elit vodka to embrace the traditional Russian pairing.
The hotline is only available to hotel guests, but everyone else can take advantage of the new caviar happy hour, which occurs each evening from 5-7pm at Harry's New York Bar. There you'll find a similar menu with traditional caviar service and other luxe bites, plus everything you want to drink during such occasions.
And all without having to place a phone call.