Terroir gets thrown around a lot when talking about wine and spirits.
That's because soil, climate and other natural elements impact growing and aging conditions, and therefore impact the final product.
Sure. But what the hell happens if you age bourbon in space?
One distillery wants to find out.
Mystic Galactic is a new bourbon from North Carolina's Mystic Farm & Distillery. The 100-proof bourbon is composed of a high-wheat mash bill and made with local grains and water. Rather than throwing the whiskey into barrels and letting it mature in a warehouse, Mystic is aging this whiskey for a minimum of three years on earth and then sending barrels up into space for an additional year.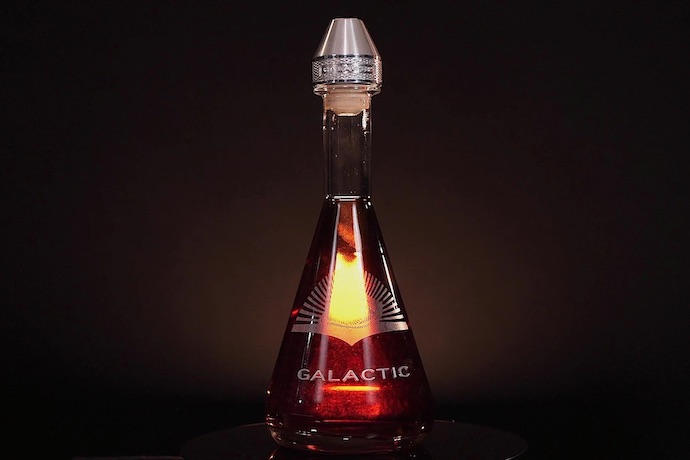 A lot still has to happen for this bourbon to see the light of day, but Mystic has partnered with N.C. State and is working with commercial spaceflight companies on the endeavor. They expect to produce between 1,000 and 1,500 bottles, and you can reserve yours now via the website.
Scoring a bottle for yourself includes an NFT certificate that proves your ownership and the authenticity of the bottle. Once the spirit is finished, you'll receive a 750 mL bottle of Mystic Galactic packed in a flight case bearing the NFT code for that bottle. The case will also include a 50 mL sample of the whiskey (in case you want to drink the sample and save the full bottle), plus a piece of one of the barrels from orbit, a proprietary tool for opening the special bottle, and two commemorative tasting glasses.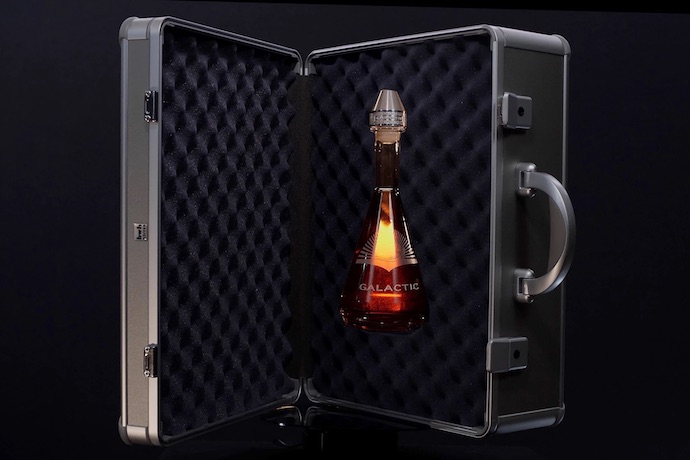 Throughout the journey, you'll also have access to a corresponding app, which will provide data from the mission and real-time video from the orbiters. And you'll get to attend the launch and recovery celebrations. Naturally, this isn't cheap, and all-in you're looking at $75,000. But can you really put a price on space-aged whiskey?
Yes, yes you can. It's $75,000.