A great holiday food and drink gift guide should accomplish two things:
Drive you deliriously hungry with images and words depicting mouthwatering delicacies and revelry-inspiring libations of the most exceptional kind.
Give you a sufficient ton of ideas for things to buy for people that they'll really love but would never think of buying for themselves.
UrbanDaddy's Food and Drink Holiday Gift Guide 2022 is here to do all of this and more.
It's the only place where gulab jamun espresso syrup and single malt whisky panther print pajamas and 24-karat gold ramen and habanero-chocolate mochi and great hulking packages of A5 Wagyu dance together in one big, orgiastic feast of deliciously selfless overindulence. Like nature intends.

Now here's the glorious backup for all our seasonal smack-talk.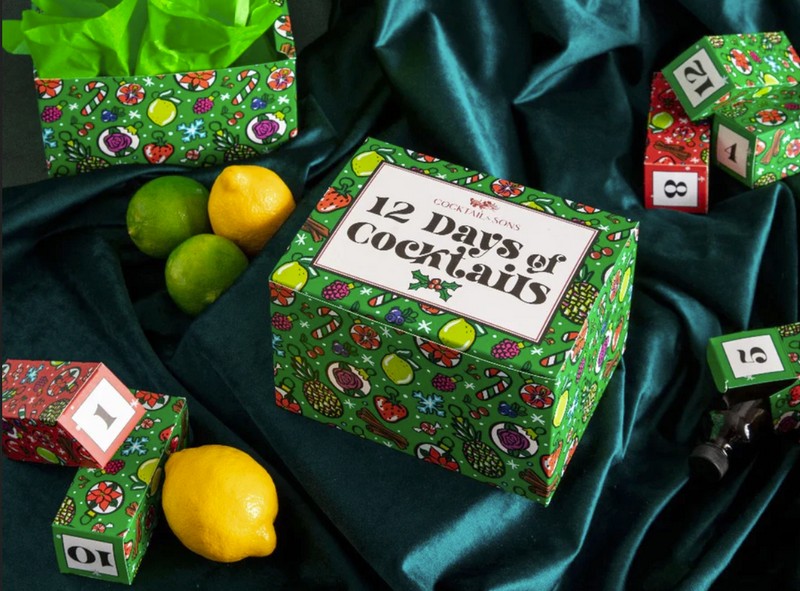 Cocktail & Sons' "12 Days of Cocktails Advent Calendar" features twelve small boxes, each one containing a two oz. bottle of intriguing cocktail syrup, along with recipes for making up to four boozy or non-alcoholic drinks with each. With cool flavors like roasted pear-and-pink peppercorn, pineapple chipotle, blueberry thyme, and wassail, using real fruit from the U.S. South. It may very well be the greatest calendar they ever drink.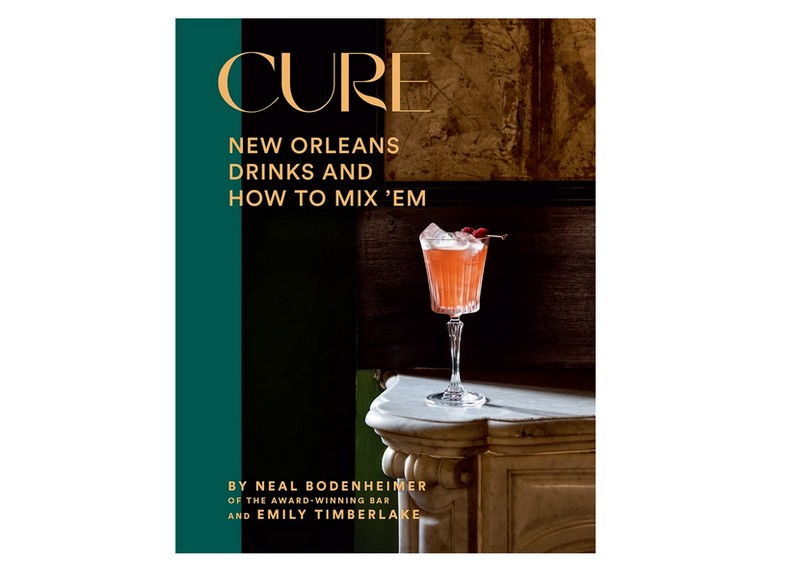 Cure: New Orleans Drinks and How To Mix 'Em comes from award-winning New Orleans bar Cure. It contains everything anyone ever needed to become a sorcerer of Sazeracs and grand vizer of the Vieux Carre. Since that is most people's New Year's resolution, right?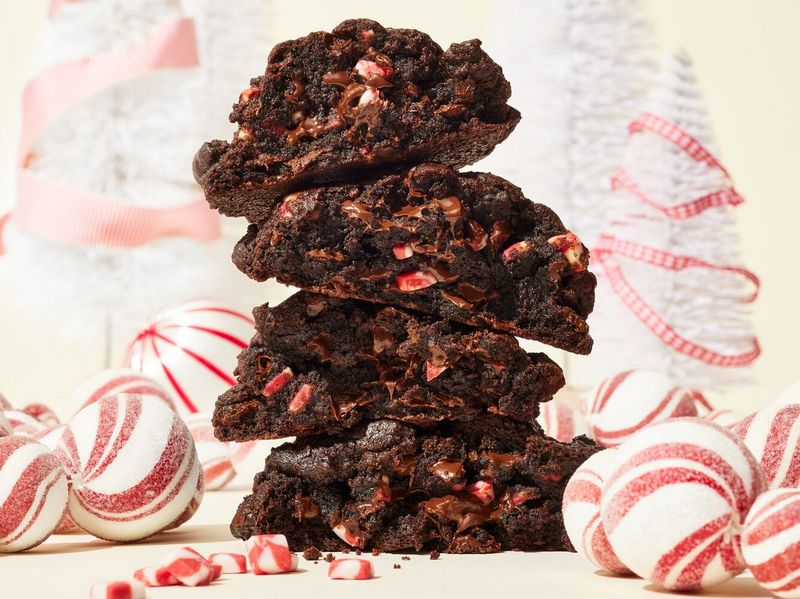 The holiday party needed a hero. Just like the song. That's when you walked in, ugly holiday sweater blazing, before plunking a comely winter-spirited tin of Levain Bakery's Dark Chocolate Peppermint cookies on the table. You're like Santa. Just way cuter.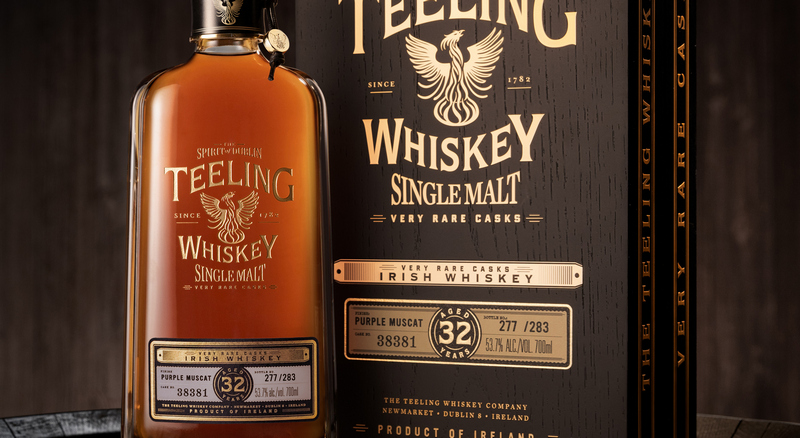 The whiskey drinking legend in your life deserves something unique. Epic even. May we suggest Teeling's Purple Muscat, a 32-year-aged, single cask Irish whiskey that is finished in a purple muscat cask and only exists within 283 bottles? Great. Glad we asked.
Or maybe you don't have time to hunt down unicorn spirits or the money-filled vault of a Scrooge McDuck, but still want to gift unique and compelling whiskies to the people in your life. You'll find nothing like Brooklyn's Arcane, which makes American whiskey crafted from a dedicated, hop-rich Triple IPA, and another from an Imperial Stout. Look all you want.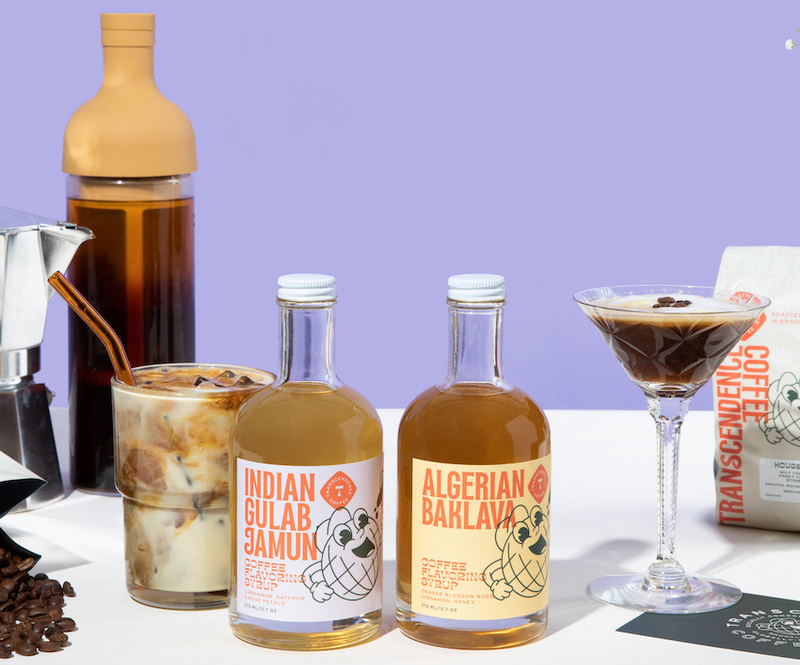 You never want to hear the words "pumpkin" and "spice" again. Which is why you're so liberally doling out the Gulab Jamun and Algerian Baklava espresso syrups from Transcendence Coffee for the holidays. You're confident you can make them a "thing."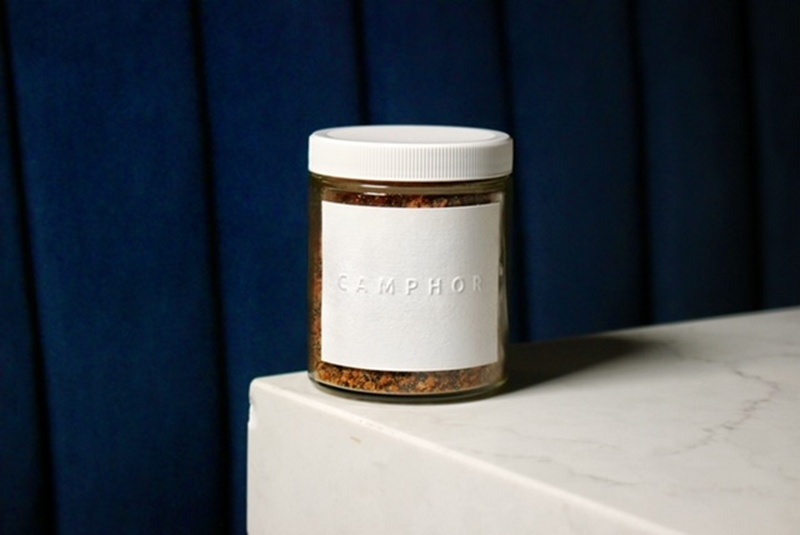 This year their stocking will pack a secret weapon called Gunpowder. It's a spice blend made with crispy yellow lentils, chiles, Malabar black pepper, and sesame seeds by Max Boonthanakit & Lijo George, the chefs at Downtown L.A.'s Camphor. And it's out to make your dosas, popcorn, salads, sandwiches, and pasta measurably more kickass. By those measuring such things.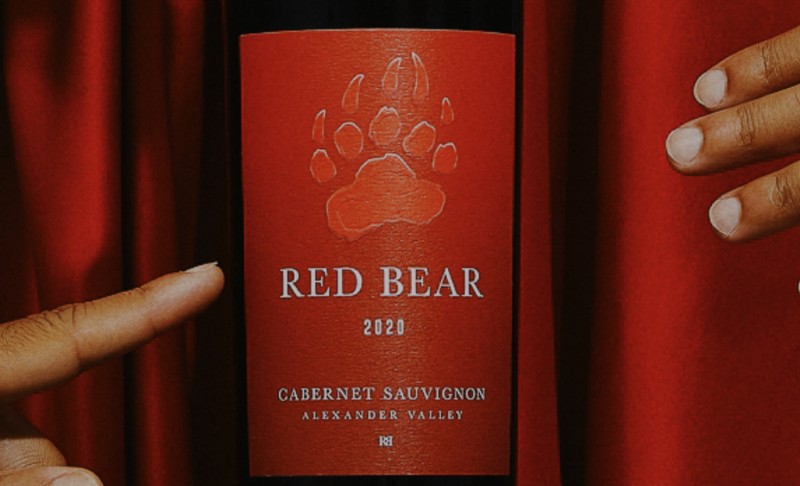 Ever notice how most stockings are perfectly designed to accommodate a bottle of wine? Now that you know, there's no excuse for not filling mom's stocking with Red Bear Winery's full-bodied and balanced 2019 Cabernet Sauvignon, an Alexander Valley wine packing notes of plum, blackberries, cinnamon, oak, and autumn leaf. Just make sure it's still in the bottle when you do this.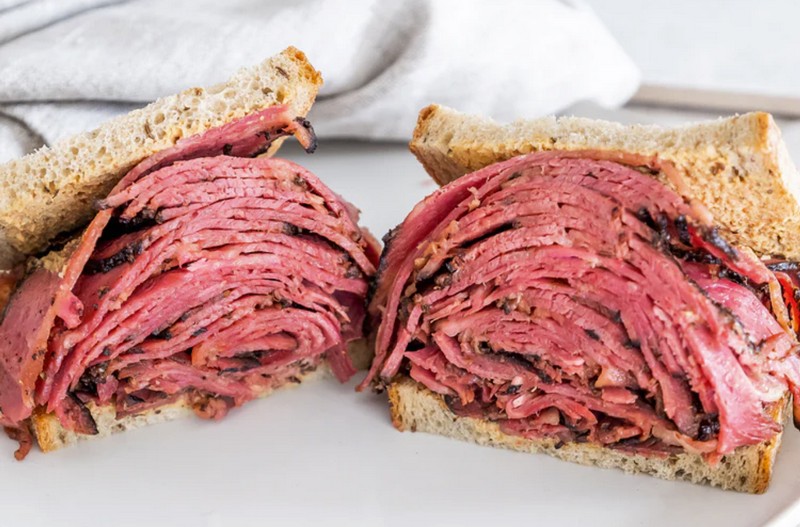 This year, you'll make your father figure a sandwich for the holidays. Not just any sandwich, but the infamous, legendary, iconic, colossal pastrami on rye from New York's Carnegie Deli. It can be sent in a kit to anyone, and arrives with a pound-and-a-half of brined and smoked meat, plus sour pickles, a loaf of rye, and its critically required Dusseldorf mustard. Batteries not included, some assembly required.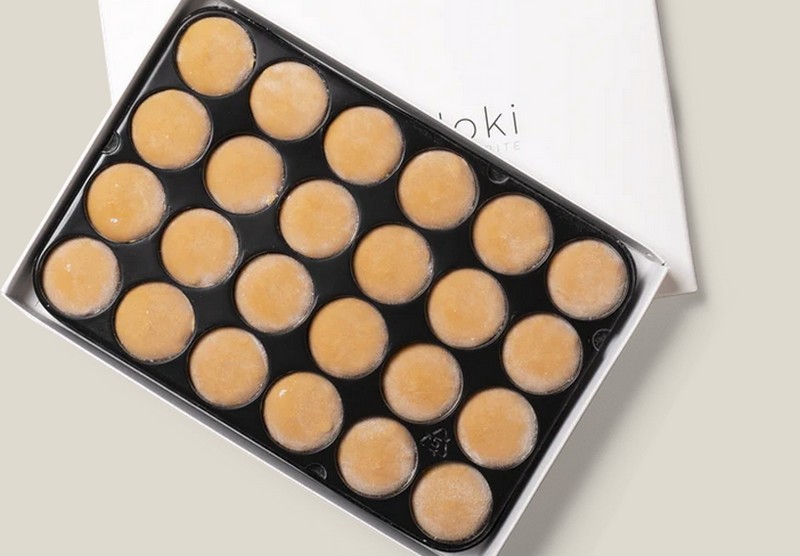 Send a gift box anywhere across the nation from New York's esteemed Mochidoki, which wraps premium ice cream in chewy, thin mochi rice cake. Compelling flavors include banana pudding, cake batter, jasmine boba, espresso, and habanero-chocolate. Works most effectively when the recipient is holiday-ing in a place where it's still ice cream season.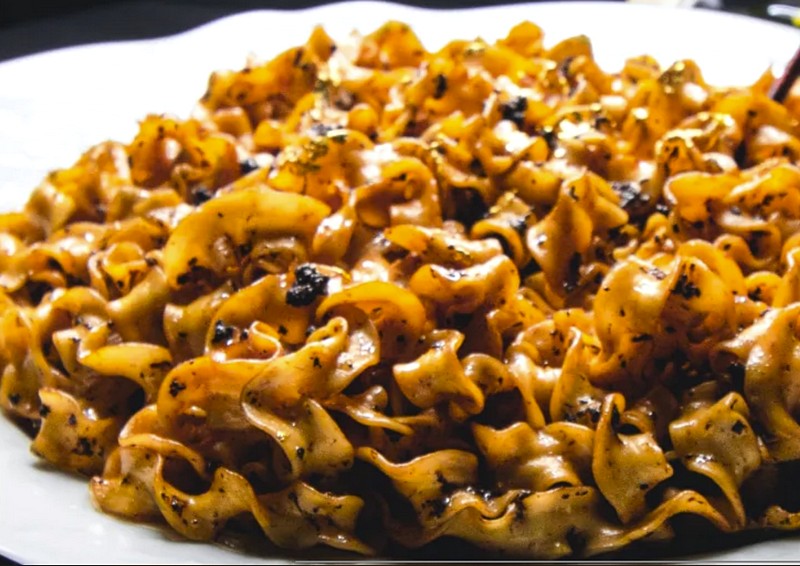 We all have that old friend who remembers when everybody survived on instant ramen while making our way through grad school or Space Camp or prison or whatever. This year, you'll give them A-Sha Noodles' "Crazy Rich Ramen" set, with eight packs of knife cut noodles, 2 jars of truffle sauce, 2 bottles of truffle oil, and a container of 24-karat edible gold. Just fight the temptation to write "we've come a long way, baby" in your card.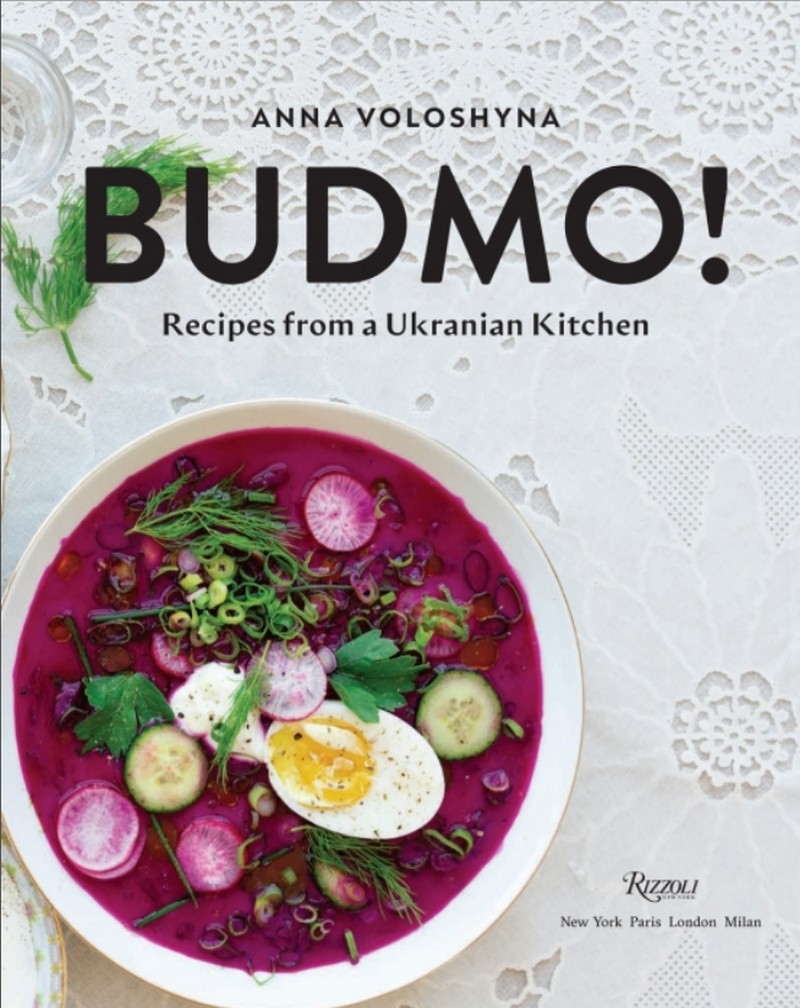 Anna Voloshyna's Budmo! Recipes From a Ukrainian Kitchen will teach your intended how to make cozy Slavic favorites like pkhali, borscht, varenyky and oladky. Not to say them necessarily, but definitely how to make them.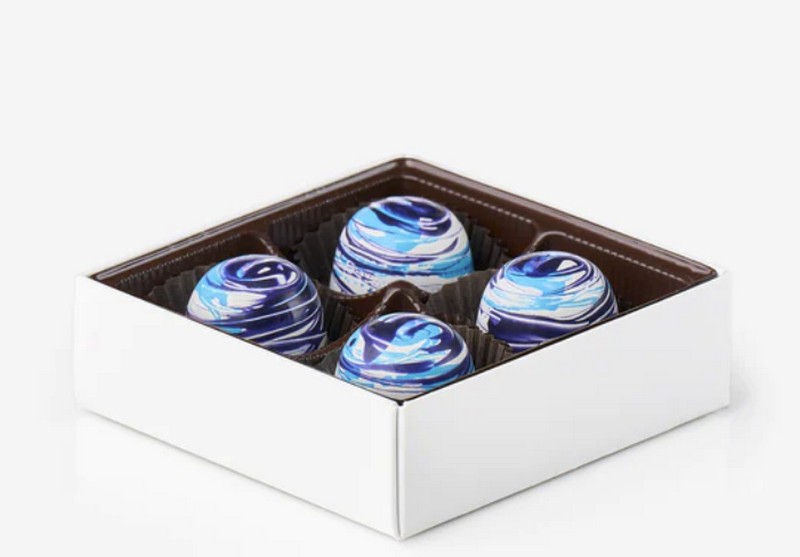 This year, everyone's talking activated mushrooms. Last year, everyone was talking CBD. You'll bring the two therapeutic phenomena together in SASS and Highvibe Mushrooms' Limitless Nootropic Bonbons, an attractive four-pack of swirly blue, dark chocolates infused with CBD, Xila Licor de Agave, caramelized pineapple, ancho chile, and a mix of medicinal mushrooms like cordyceps and red reishi to improve focus and boost the immune system. And not to watch a Pink Floyd lazer show.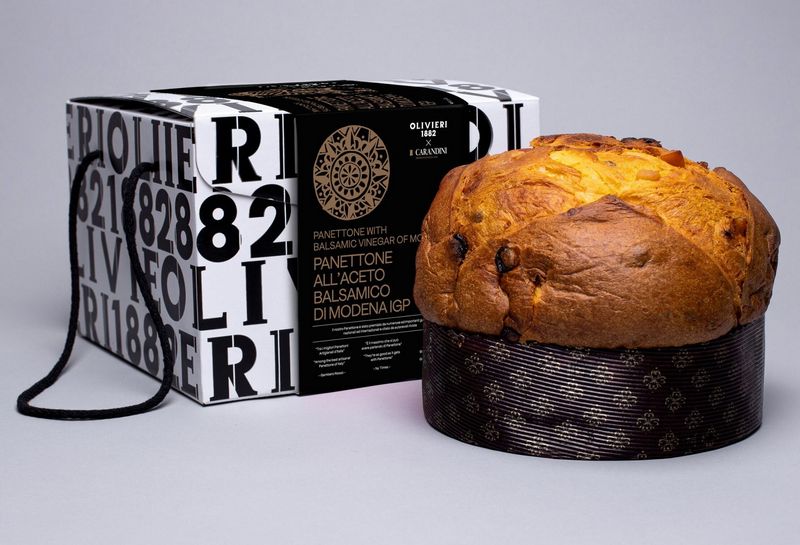 Here's a holiday tip from the pros: Before anyone gives you a fruitcake you're never going to eat, order a panettone you will eat. Specifically, "Panettone all'Aceto Balsamico," baked by 6th-generation Veneto bakery, Olivieri 1882, in collaboration with legendary balsamic vinegar-maker Carandini. It's got a rich yellow cake laced with sweet balsamic cream. They take four days to make, in the manner they have been made for over a century. And considerably less time to eat.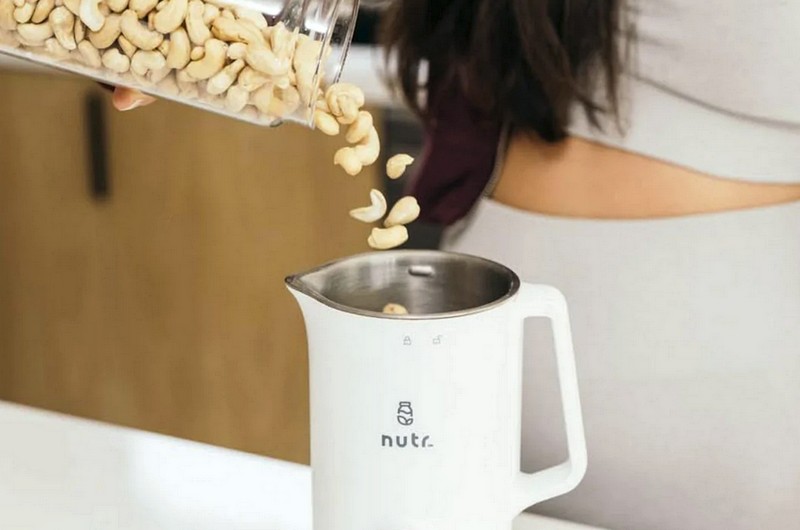 We did the math. Turns out the economics of owning a cow in the city just aren't worth it. Having a Nutr Machine, however, which quickly and easily turns a handful of nuts, seeds, or rice into warm, fresh, preservative-free, non-dairy milk every morning, makes a whole hell of a lot more sense. Your co-op board will agree.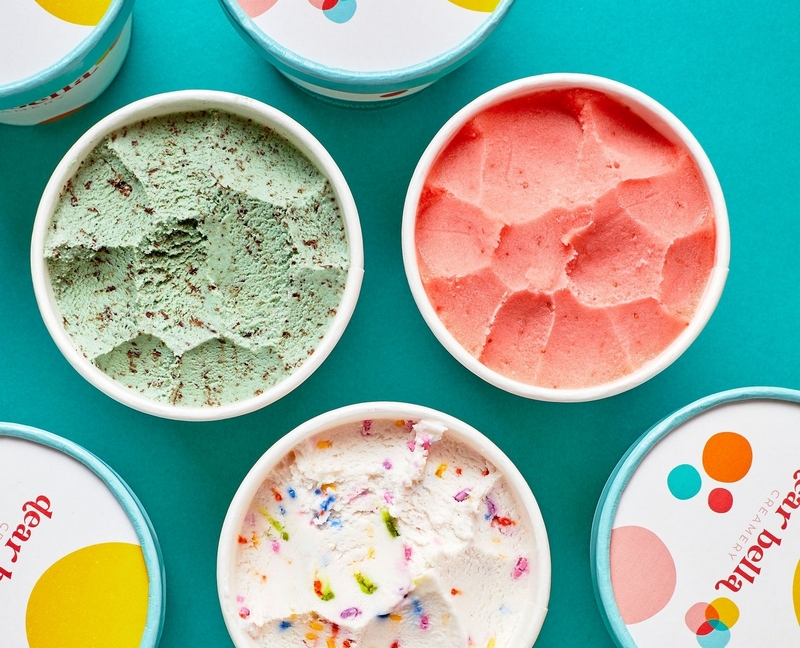 Ship a far-away friend an assortment of pints of all natural, plant-based ice creams from Taiwanese American women-owned Dear Bella Creamery, coming in flavors like honey cornbread, matcha white chocolate cookie, kabocha pie, and Taiwanese pineapple cake. And just a requisite reminder here: we're your friend. Right?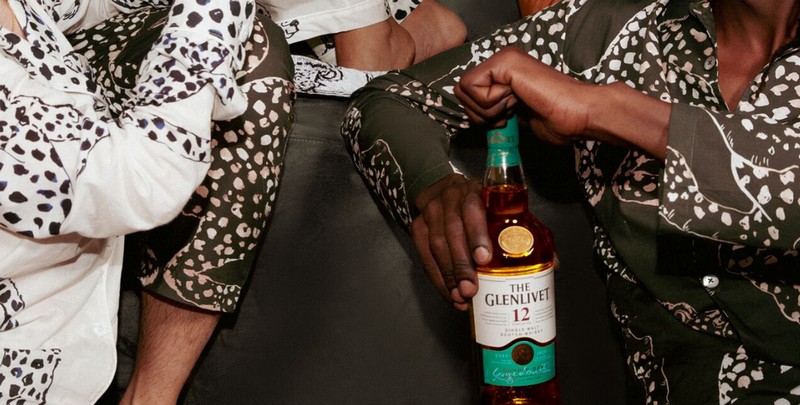 The Glenlivet and sumptuous pajama brand Desmond & Dempsey got into bed together on a "Nightcap" gift set, featuring PJs in their best-selling print, "The Jag," plus a bottle of 12-year old single malt whisky, a matching sleep mask, and a recipe for Glenlivet's Fireside Old Fashioned. Still, something was missing. And all along that person was you and the gift recipient you most enjoy getting cozy with. It's a beautiful story really.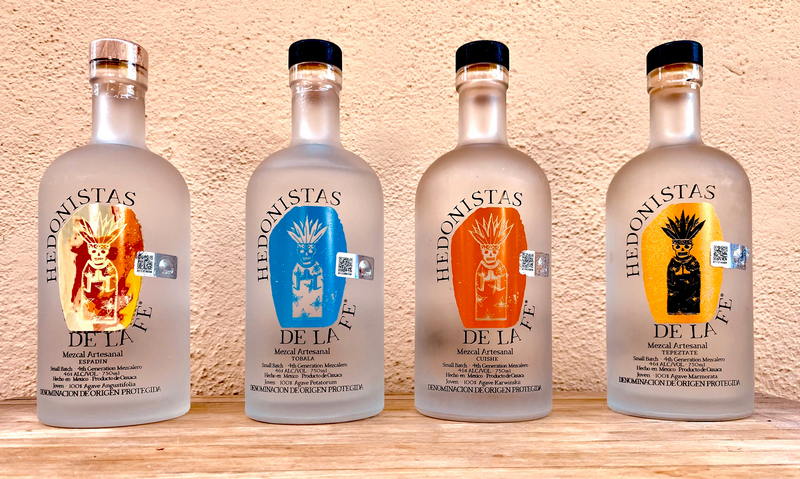 Hedonistas de la Fe. You don't need to know that those words mean "hedonists of faith" in Spanish. Or why. All you need to know is that it will be some of the most dynamic mezcal artesanal—in Oaxaca-crafted agave expressions including espadin, tobala, cuishe, and tepeztate—that your giftee will ever taste. See? Learning is fun.

Ghia makes a great non-alcoholic aperitif styled on the beautifully bitter beverages and spritzes of the Mediterranean, crafted from healthy ingredients like gentian root, lemon balm, fig, and elderflower. Perfect for all the non-alcoholics in your life.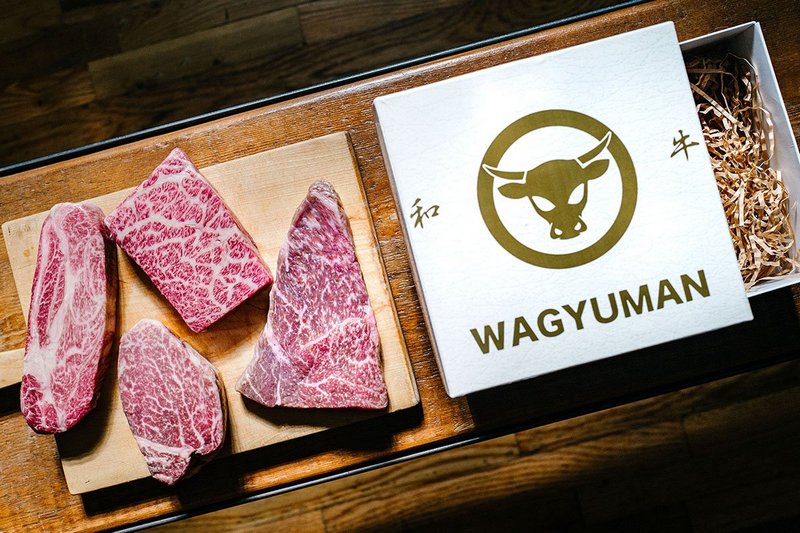 We wish we could be friends with Wagyuman, a purveyor of fine A5 Japanese Wagyu in many of its splendid forms, including lesser known cuts like brisket, chuck roll, and round beef. However, we can purchase Wagyuman's Gift Box and Wagyu ribeye cap sushi kits to send to friends, endowing them with two pounds of impossibly marbled steaks. Which sort of makes us a Wagyuman or Wagyuwoman of our own.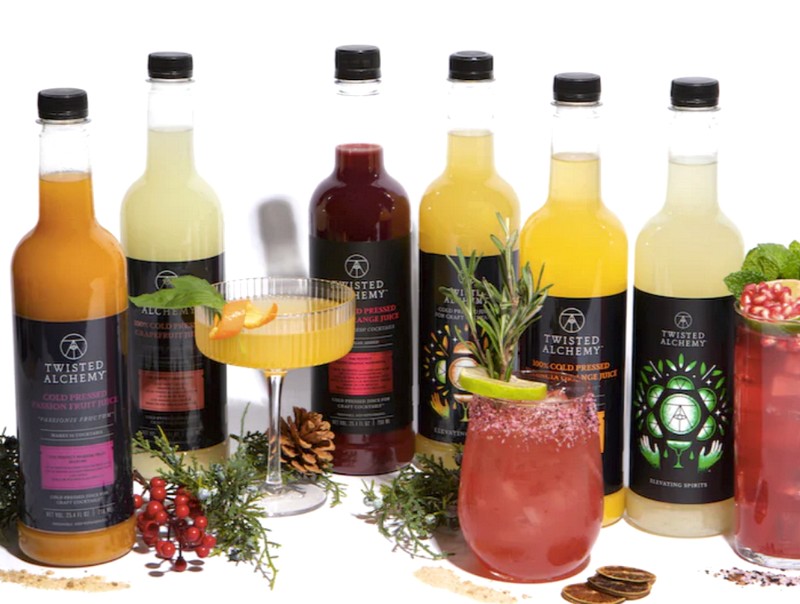 Twisted Alchemy's "Party Kit" contains enough fresh cold-pressed juices to mix about 60 cocktails. With flavors like Persian lime sour, passionfruit, and three-citrus margarita, plus garnishes. So don't go making any stupid New Year's resolutions too soon now.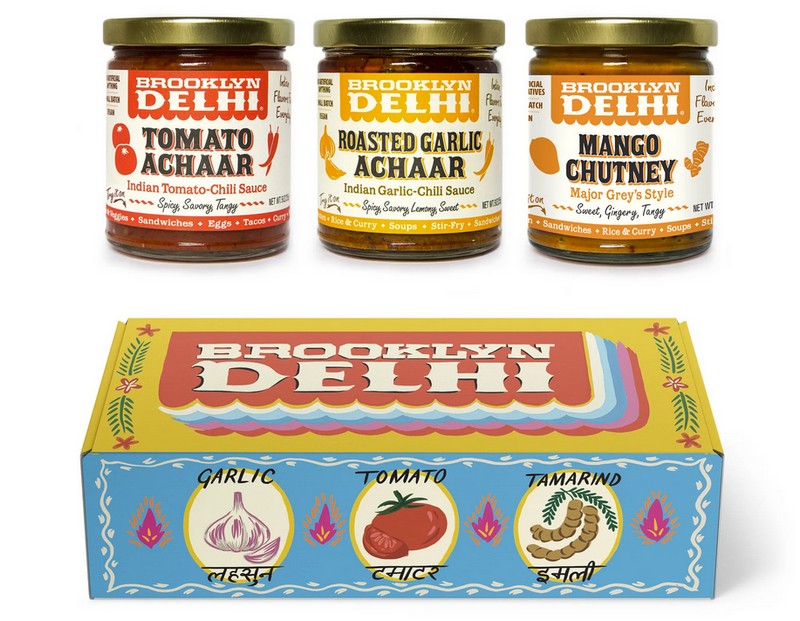 Brooklyn Delhi, Chitra Agrawal's cult favorite condiment collection, offers a Sweet & Spicy trio featuring its famous tomato achaar, sweet mango chutney, and garlic achaar for your favorite home cook to drizzle, dip, and spoon everywhere. The colorful box they come in is inspired by South Asian truck art. So that definitely counts as an extra gift.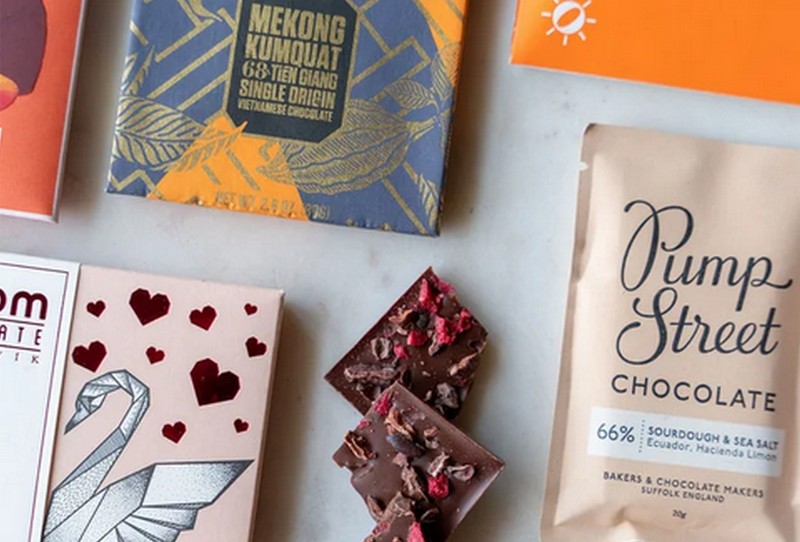 Groucho Marx famously said, "I refuse to join any club that would have me as a member." But could he possibly keep popping that shit when faced with a gift membership to The Tasting House Chocolate Club, which sends three bean-to-bar chocolate bars celebrating those who dedicate their lives to the best cacao, such as Nicaragua-grown, Denmark-made FRIIS dark milk chocolate and Asia's Mirzam? We'll never really know. But it's doubtful.

You know who we really feel bad for? People who don't even know you. The kind of people who have no absolutely chance of you giving them Hanson of Sonoma's Martini & Caviar Gift Set, which comes with a bottle of organic vodka, two engraved glasses, 30 grams of your choice of Bareii, Royal, Kaluga Hybrid, or Thomas Keller's Regiis Ova caviar, and a jar of olives. Not to mention missing out on a lifetime of your delightful companionship.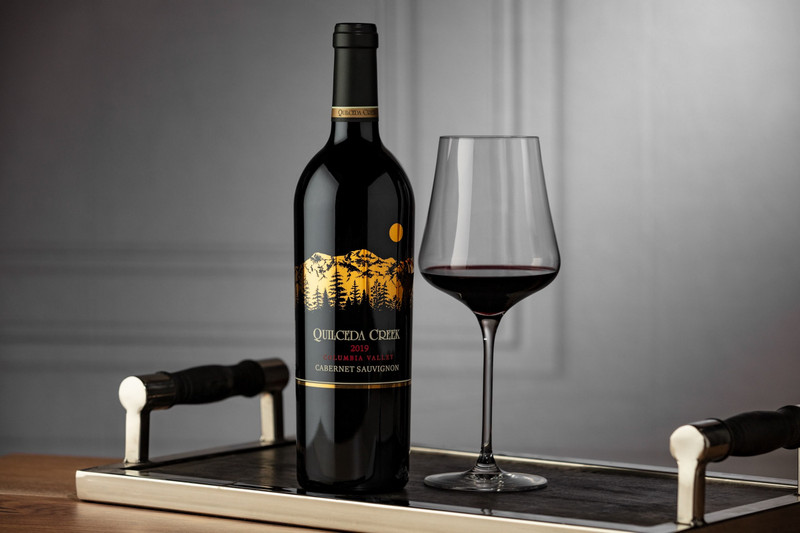 This year, you'll finally surpass every expectation of the biggest wine snob in your life. With superlative West Coast cabernets. Consider coveted bottles of J.O. Sullivan Founder's Reserve Cabernet and 2019 Cliff Lede Vineyards Beckstoffer To Kalon Vineyard; bold and silky 2019 Quilceda Creek Columbia Valley Cabernet Sauvignon, 2016 Gamble Family Vineyards Home Cabernet Sauvignon; and elegant 2018 Frank Family Vineyards Winston Hill Cabernet Sauvignon. Or… hell, skip the pondering and get all four.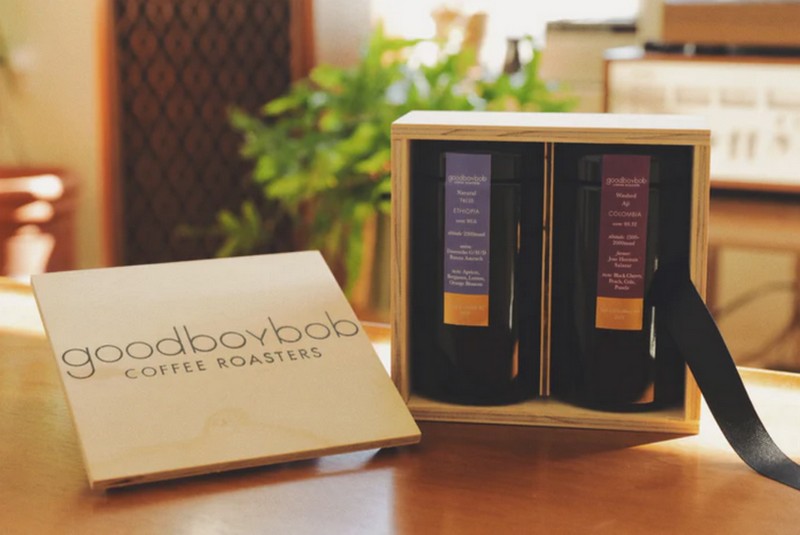 The Rare Coffee Subscription from L.A.'s GoodBoyBob Coffee Roasters will bring two six-ounce jars of ridiculously hard-to-source coffee beans to their door every month. While you will get the credit for thinking of this great gift... at least once. Probably.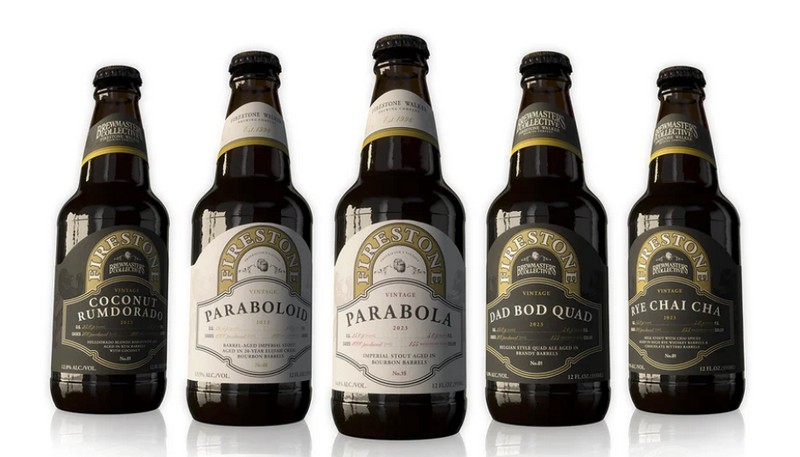 Maybe they're more of a beer-person. In which case, they should be immediately enrolled in Firestone Walker's Brewmaster's Collective for 2023. So they can have access to the California brewery's rarest and most experimental ales and lagers from four seasonal collections comprising 25 beers. Along with members-only invites, on-site tastings and VIP taproom access, free brewery tours… and many other reasons to love you for thinking of them.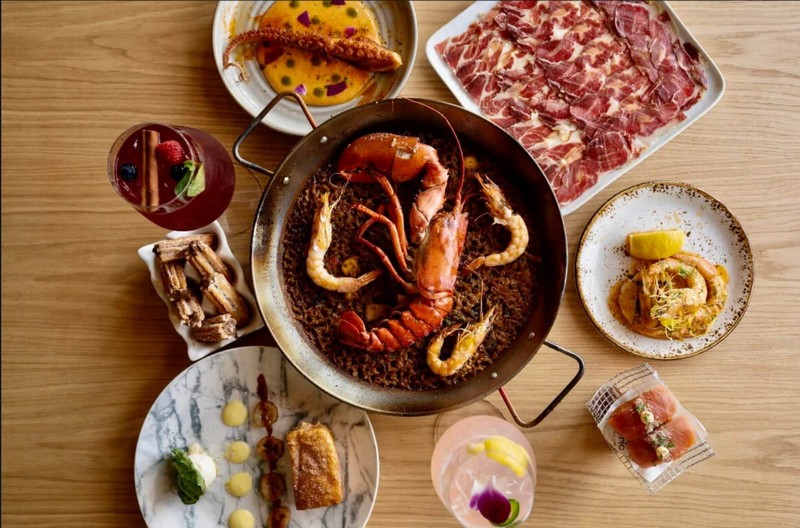 "I'm giving you paella for the holidays." You've got to admit that sounds pretty good. Especially once they realize in comes in a "Feast Pack" from Barcelona's El Merkat at Teleféric and includes rice, lobster, gulf shrimp, grilled octopus, calamari, crab croquettes, Jamón Ibérico de Bellota, torrija, 32 ounces of sangria, and Nutella churros for two. ESPECIALLY when they hear "Nutella churros."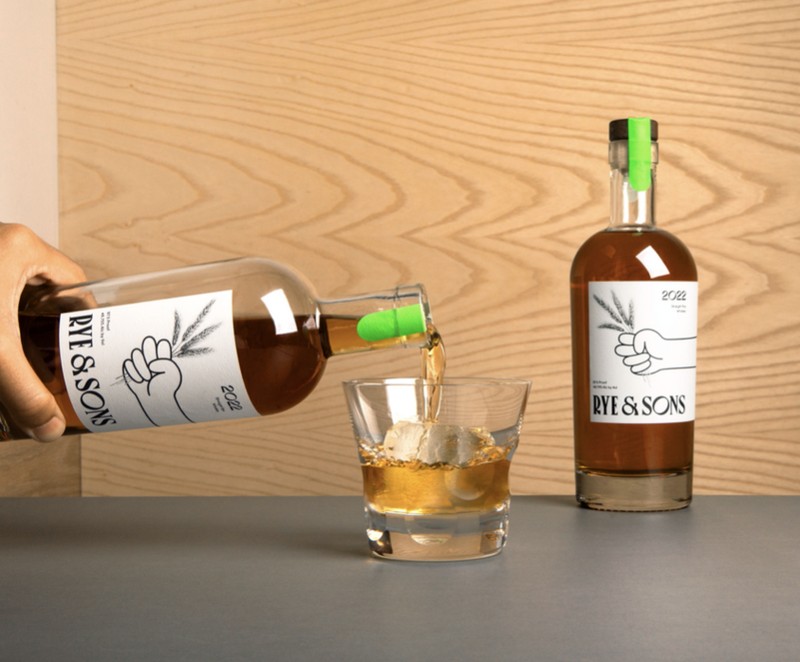 Legendary sommelier and Maison Noir winemaker Andre Hueston Mack is now crafting a sublime and approachable, Kentucky-distilled rye whiskey released in annual vintages called Rye & Sons. And it'd be a really nice gift to give to your dad. Or son. Assuming everyone's IDs check out.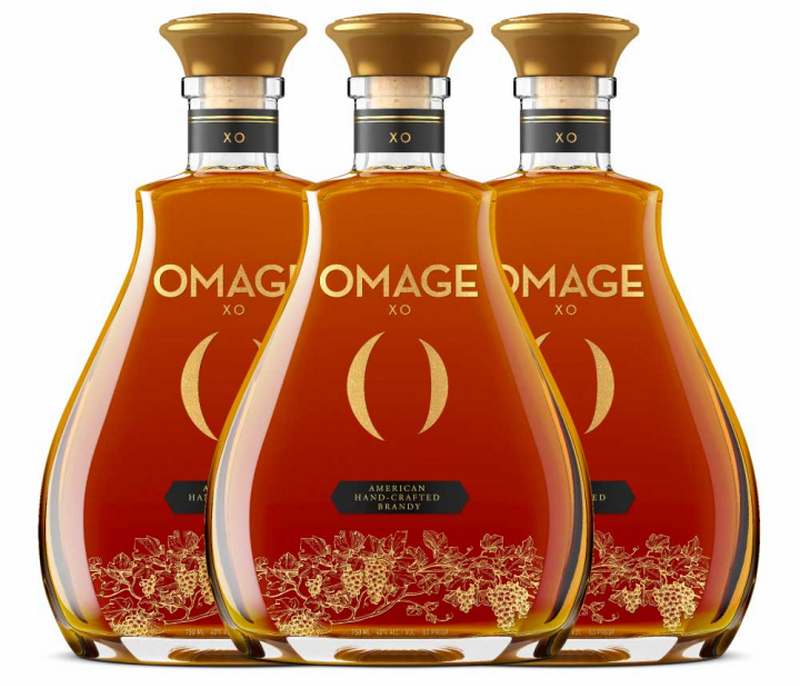 What does California know about brandy? Hush. Don't answer. You'll find the answers you seek in Omage XO, which blends a variety of Central California grapes aged in American bourbon and French oak barrels for a superb, pot-distilled, cognac-inspired spirit. Okay, you can talk now.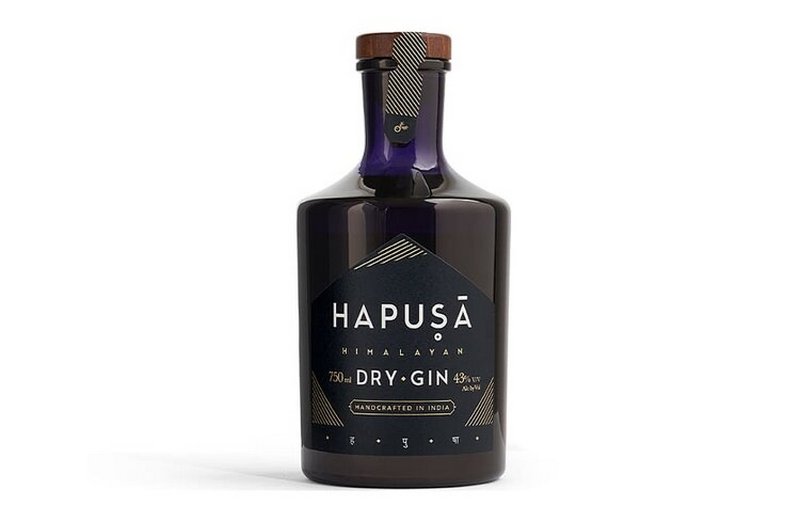 Hapusa Indian Gin is made with juniper berries from close to the Himalayan snow line, along with turmeric, mango, ginger, and coriander among its botanicals. You're going to bring this to someone's party or give it as a gift. Then that person will hear its backstory and say something like, "oh wow! How cool. Should we open it up and make negronis?" To say "yes," turn to page 171. To say "not now," turn to page 204.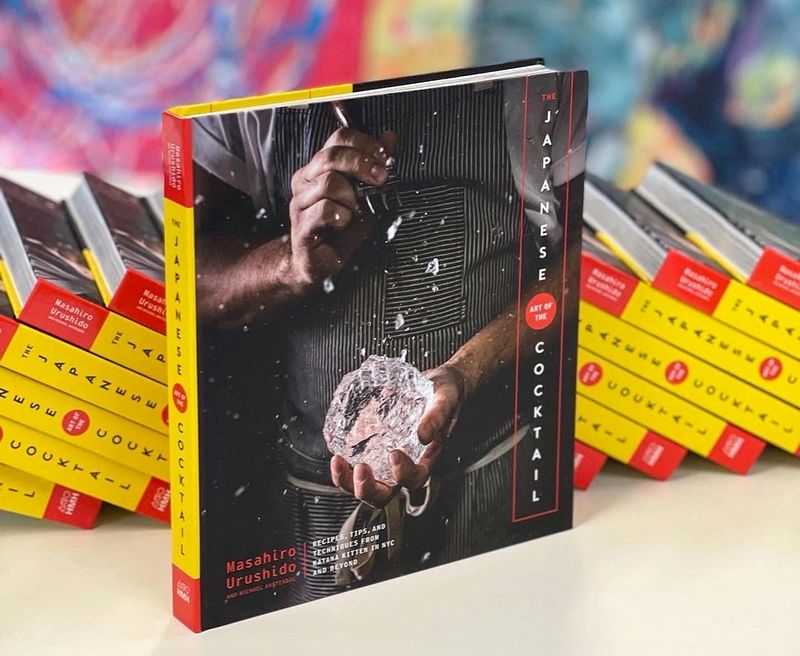 The Japanese Art of the Cocktail is part memoir, part-90-strong cocktail recipe book, and part-travelogue detailing the life, meticulous methodology, and triumphs of acclaimed Tokyo-turned-Katana Kitten bartender Masahiro Urushido. There's literally something for everyone here.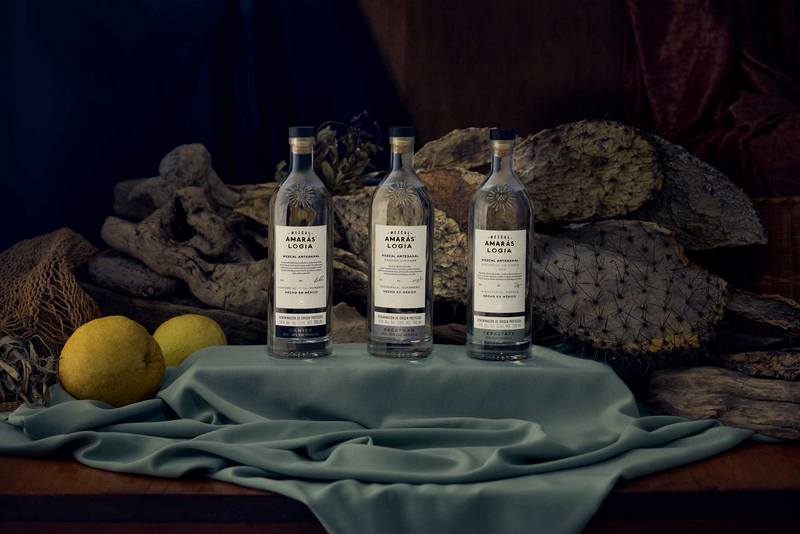 Mezcal Amaras offers sustainable and superlative mezcal in a range of agave expressions, including a cupreata and limited-edition Logia, and rare releases that go for three figures and highlight such agaves as tepeztate from Oaxaca, cenizo from Durango, and Guerrero's sacatoro. Behind it all is a socially conscious philosophy of honoring the land, farmers, and distillers who make it. A sterling gift for the mezcal drinker in your life in search of something special.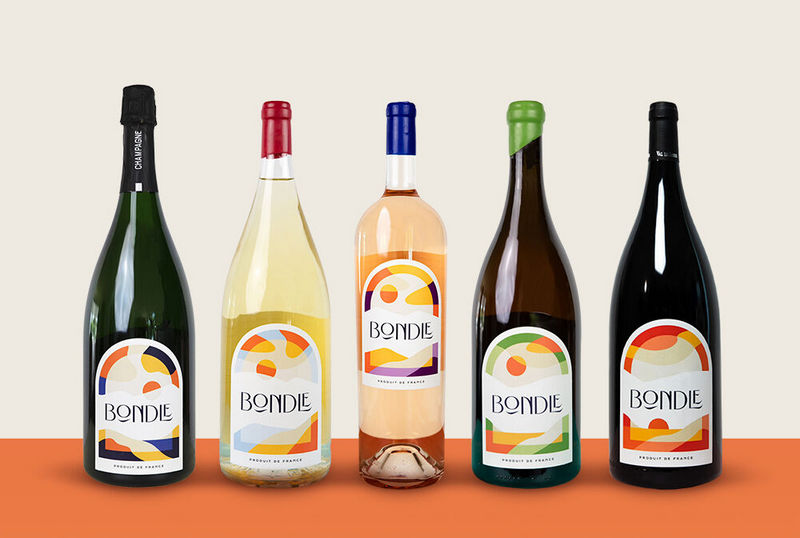 Bondle curates the best natural French wines into sexy magnums. And we get the feeling they look just as fetching under the tree as they do on top of the dinner table.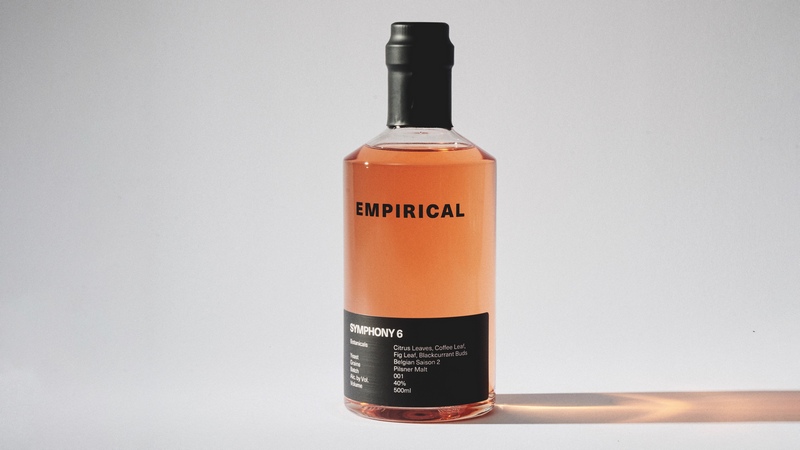 Empirical's Symphony 6 is a 40% ABV spirit inspired by one of Beethoven's epic works and plays elegantly in martinis, gimlets, and French 75s. It's said to be both floral and leathery, with botanicals like fig, coffee, tangerine, and citrus leaves. We can definitely say it's the best symphony-inspired, coffee leaf-containing spirit we know.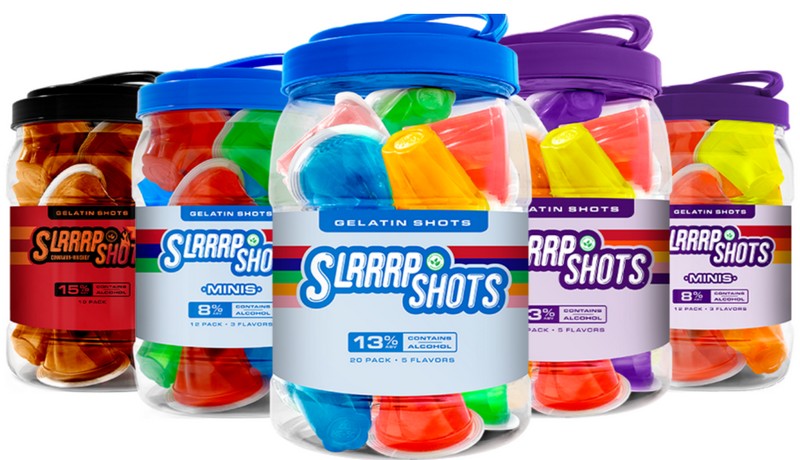 Step 1. Buy a 20 pack of Slrrrp Shots. 2. Distribute the boozy gelatin equally amongst everyone's stockings. 3. Sit back and enjoy the magic.