Labor Day weekend is quickly approaching, which means you're likely to join a gathering that requires food and drinks.
You know someone's going to make burgers or brats, and Gary from next door is all over the potato salad.
What this party still needs is barbecue sauce, and that's where you shine.
Because you're armed with a recipe from Cenobio Canalizo, the executive chef of Morgan's Brooklyn Barbecue. Naturally, he knows a thing or two about saucing meat.
Canalizo's go-to sauce features an unexpected ingredient, aka your secret weapon. It's Balsamic Vinegar of Modena PGI, a traditional Italian staple that's aged in wooden vessels and brings intense color and a bitter-sweet, slightly acetic flavor and delicate aromas to the party.
Cooked low and slow, the sauce provides a welcome acidity that perfectly balances the sweet, smoky notes of barbecue, including smoked meats or grilled pork, chicken, beef or veggies. Here's how to make it.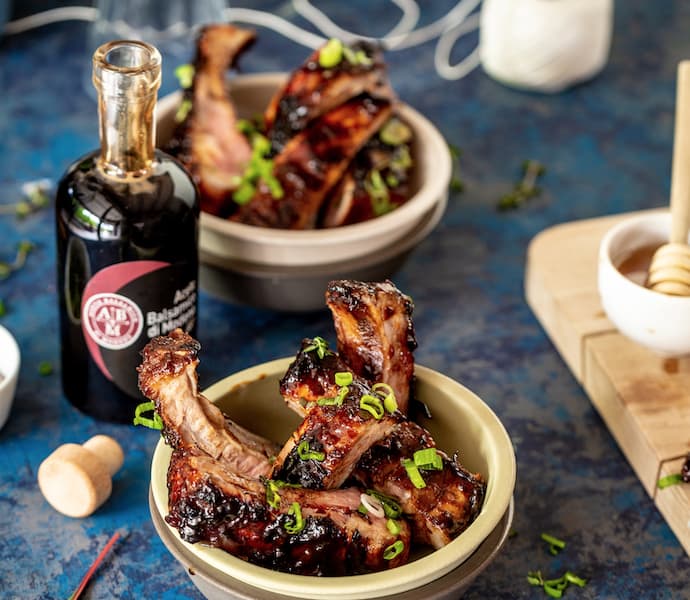 BBQ Mop Sauce
Ingredients:
1 tablespoon extra-virgin olive oil
2 shallots, minced
2 garlic cloves, minced
1 cup Balsamic Vinegar of Modena PGI
1/4 teaspoon crushed red pepper
1 cup ketchup
1/4 cup honey
2 tablespoons tamarind paste
3 tablespoons dark brown sugar
2 tablespoons Dijon mustard
1 tablespoon molasses
1 tablespoon Worcestershire sauce
1/2 teaspoon white pepper
1/2 teaspoon kosher salt
Directions:
1. In a medium saucepan, heat extra virgin olive oil until glossy.
2. Add shallots and garlic, and cook for 5 minutes until lightly browned.
3. Add Balsamic Vinegar of Modena, and bring to a boil.
4. Mix in all remaining ingredients, lower heat, and simmer for one hour.