The U.S. Open begins August 28, when the world's best tennis players converge in New York.
At the same time, a bunch of spectators will take the stands to strain their necks and drink cocktails.
Whether you're on site or not, you can still look the part with Polo Ralph Lauren's new U.S. Open Collection.
Ralph Lauren has dressed the on-court ball crew and officials since 2005, which is why they all look better than they have to. And RL will dress you, too, with a lineup that includes polos, tees, shorts, pullovers and other handsome apparel.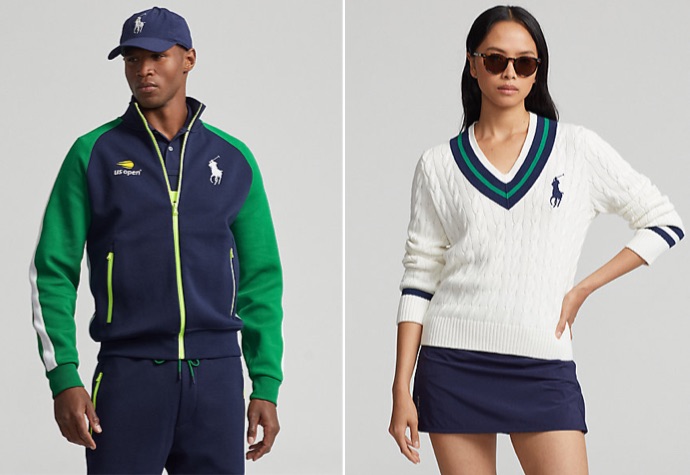 If you want to look like you're working the tournament (and try to sneak onto center court), don the multi-color polo and six-inch navy shorts of the ball crew. You might as well throw in the matching jacket and joggers while you're at it. Everything's made from recycled materials, with moisture-wicking fabric offering plenty of stretch.
Or, go the umpire route, and wear the official navy polo and white V-neck sweater with its contrasting collar and striped, rib-knit cuffs.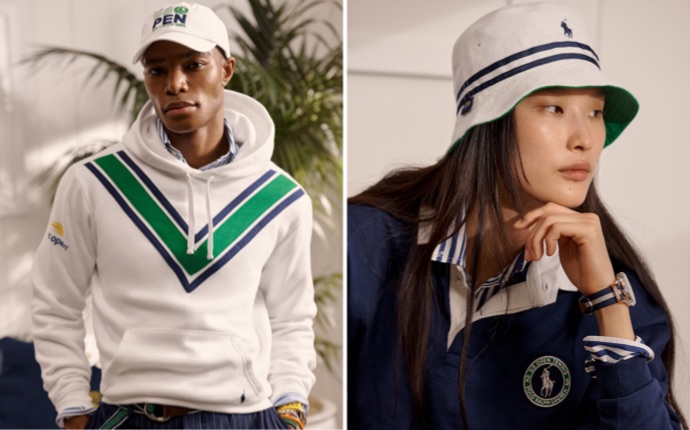 If you'd rather just look like a normal spectator, that's easy enough. Because the collection has plenty of other U.S. Open polos, T-shirts, pants, hoodies, jackets, hats, sneakers and sunglasses.
There's even a selection of U.S. Open-inspired home goods, like a wicker wine tote, an American flag blanket and a racket-emblazoned throw pillow. So, all the hallmarks of a good post-match nap.