You can't walk through an airport or train station without navigating a sea of Away bags.
The ubiquitous, hard-sided rolling suitcases have proved popular with travelers, but suitcases have one fatal flaw: they're too unwieldy for camping, backpacking and other outdoor adventures.
Away's new collection address this point. It's called For All Routes (F.A.R) and is made up of duffle bags, backpacks, totes and other small, portable options for storing and transporting your stuff. It went live this week.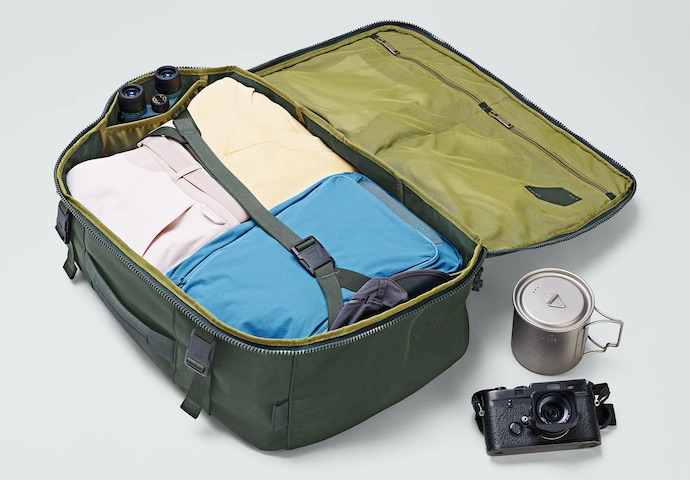 The duffles are available in three sizes and multiple colors, so you can pack for the weekend or a whole week. The backpack holds a carry-on suitcase worth of essentials. Both feature convertible padded straps that let you operate in backpack mode, helpful when shlepping your possessions over long distances, or you can switch to duffle mode and carry it at your side. Built-in compression systems let you squeeze more gear into tight spaces, and internal and external pockets are there for storing extras.
The tote and messenger bags are perfect for beach trips, picnics or even taking to the office—basically, any time you need to hold a day's worth of essentials. The messenger has easy-access zipper pockets to stash your phone, camera or boarding pass within reach, plus an adjustable strap that allows you to carry it across your body or on your shoulder.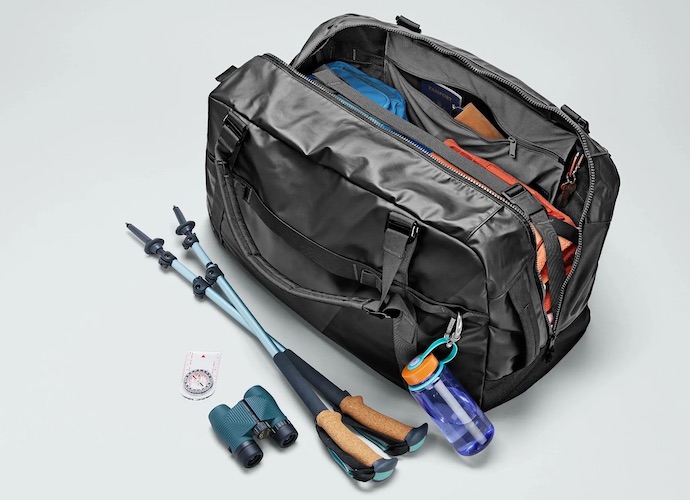 Every bag is made from unstructured, water-resistant materials that can take a beating and keep going. And they're all made to fit onto your rolling suitcase's handle, so you can take them wherever you need to go, whether it's outdoors or through a crowded airport.
To make the most of your packing, throw small items into the F.A.R. organizational cubes or the nylon pouch—the latter can be clipped to the outside of your other bags to save space.
Score a few pieces from the collection, then test them out in the wild. Say, on your next road trip, camping adventure or any other occasion that calls for storing your clothes and accessories in real luggage and not, like, a grocery bag.