With everything happening in the world right now, it's hard to stop doomscrolling the news.
But if you get a chance to relax, you'll probably want a drink. Ideally one that's made for you.
If venturing out of the house isn't in the cards, no worries, here are a couple canned drinks made with real liquor and plenty of oomph.
Golden Rule Spirits is a San Francisco-based outfit that's got two options so far, a Margarita and an Old Fashioned. Both are sold in four-packs of mini 100 mL servings, which means that each sip gives you the strength of a typical bar drink, rather than the more common eight to 12 ounce cocktails that are heavy on mixers and low on booze.
Check the website to see if the cans are available locally in your area, or purchase a few four-packs online. Then just go about your day, enjoying a solid drink without having to make it.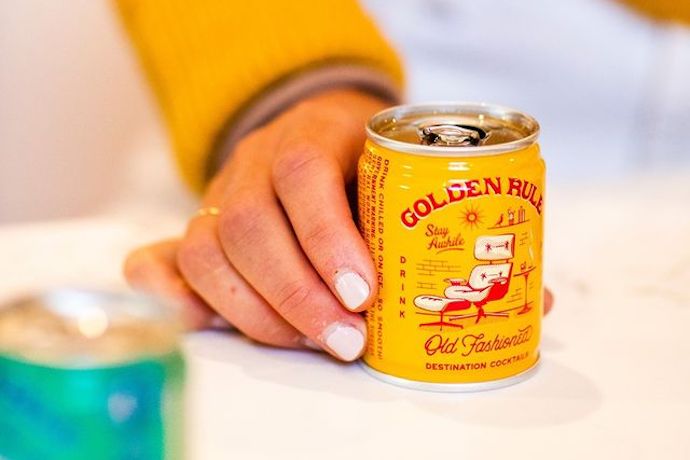 The Margarita is based on a family recipe and made with natural lime juice, triple sec and a 100% agave tequila they sourced directly from Jalisco for this enterprise. The Old Fashioned features three-year-old bourbon, aromatic bitters, natural orange and cane sugar.
The company suggests drinking the cocktails chilled or on ice. The Margarita tastes the part, but we found it benefitted from some extra dilution to tame the sweetness, so go ahead and pour that one over ice. The Old Fashioned is less sweet, with a whiskey-forward flavor sporting some oak and bitters, but we still enjoyed it over a big rock.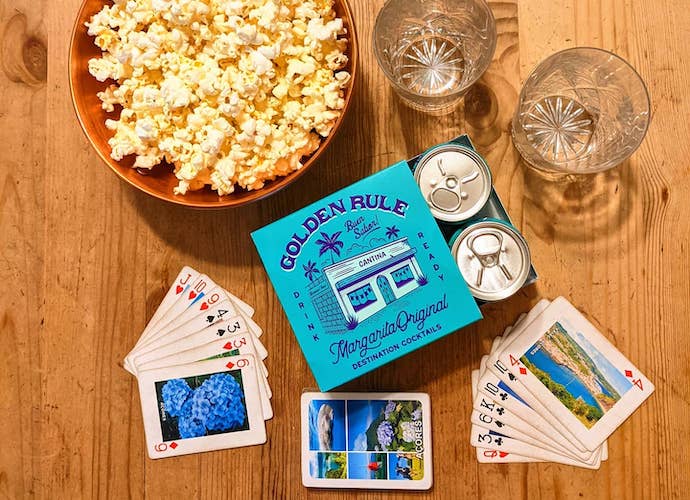 As circumstances dictate, feel free to swig straight from the can. For starters, holding that mini can in your hands will make you feel like a giant, which is fun. But it's also practical whenever you can't be bothered with glassware. That could be when you're sitting on the couch and don't want to move, or maybe when you're smuggling a bunch of these into a festival.
Finally, a legitimate reason to wear cargo pants