The holidays are a time of love, generosity and merriment.
They're also a time of stress, familial strife and an overwhelming desire to get far, far away, where commercial interests and in-laws can't find you.
If your holidays lean toward the latter scenario, you may want something to take the edge off this year. And when booze isn't the answer you're looking for, CBD might be.
Here are 5 CBD drinks to help you conveniently sip yourself into a state of calm. Because smoking a joint around the fireplace tends to draw some side-eye from mom.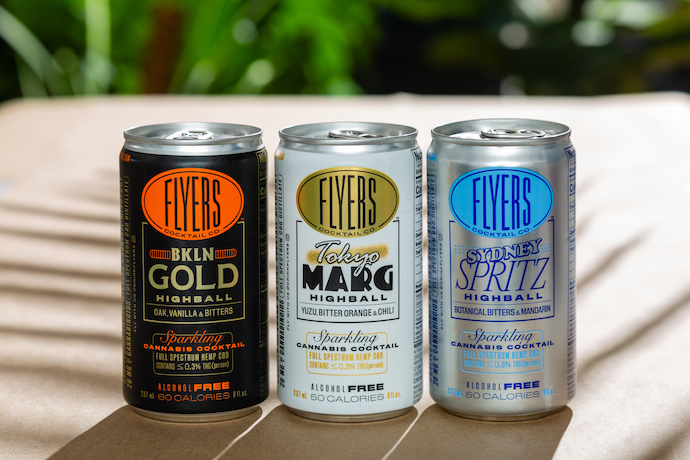 Flyers was created by a trio of Aussies-turned-New-Yorkers and Ivy Mix, the award-winning bartender behind Leyenda in Brooklyn. The new company has debuted with three sparkling flavors, including the Tokyo Marg Highball (yuzu, bitter orange and chili), BKLN Highball (oak, vanilla and bitters), and the Sydney Spritz Highball (botanical bitters and mandarin). Each eight-ounce can is alcohol-free and made with full spectrum hemp-derived CBD.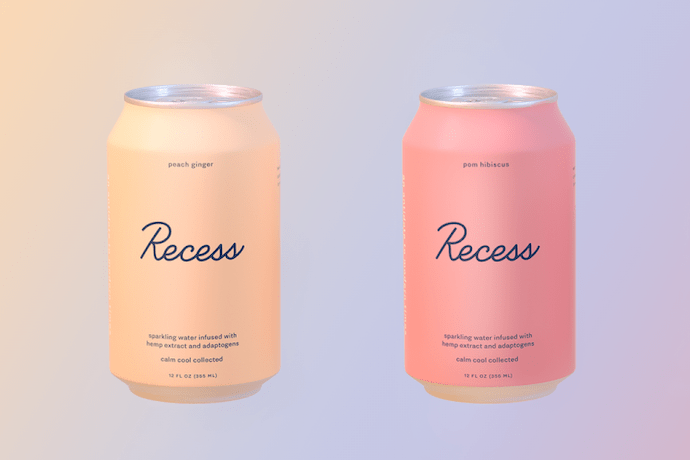 The Recess lineup of six canned drinks is made from real fruit, hemp and adaptogens, and comes in flavors like Peach Ginger, Coconut Lime and Blood Orange. Each is meant to keep you cool, calm and collected, and includes functional ingredients like ginseng and L-theanine. They also offer a "Mood" line with mood-boosting magnesium.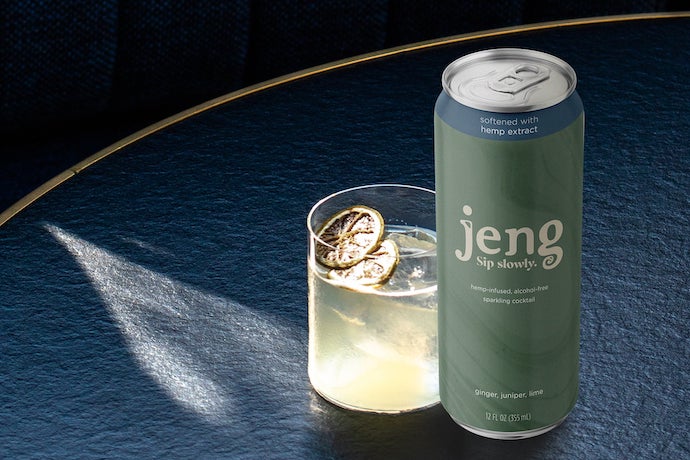 This new enterprise makes a trio of no-alcohol sparkling CBD cocktails modeled after the Moscow Mule, Paloma, and Gin & Tonic. Each can contains 11 milligrams of broad spectrum hemp extract.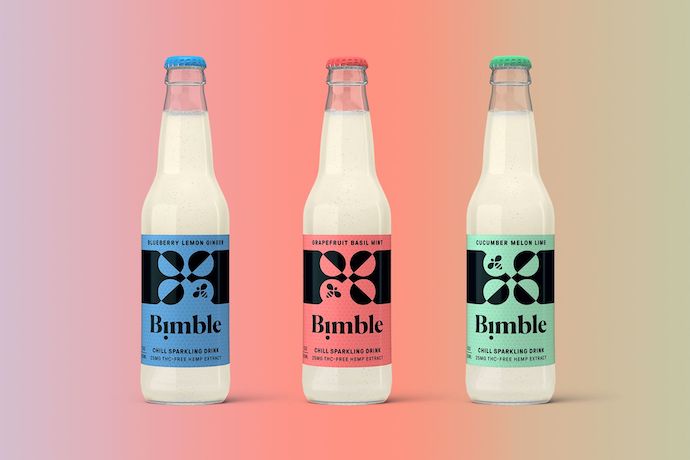 Bimble was started by a couple of burned out professionals who left the corporate world to take up beekeeping... and then started a CBD drinks company. Yes, that old story. You've got three flavors to choose from: Cucumber, Melon & Lime; Blueberry, Lemon & Ginger; and Grapefruit, Basil & Mint. Each carbonated drink contains 25 milligrams of high-quality cannabinoids to chill you out, plus a touch of raw honey.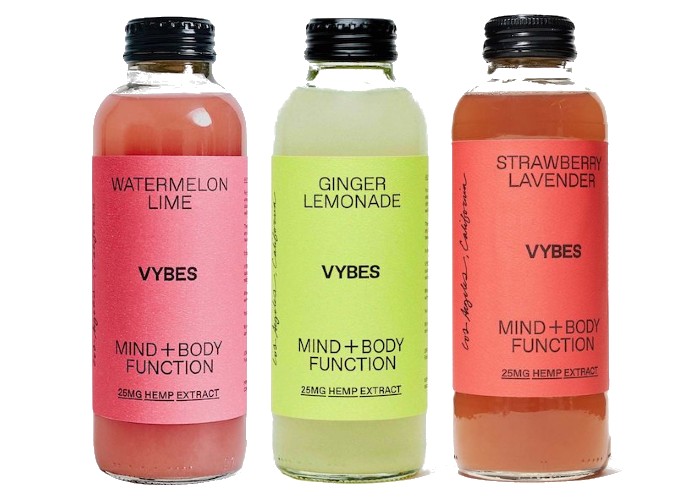 For something a bit different there's Vybes. This LA-based outfit skips the seltzer and cocktail trend and makes its hemp-laced drinks with tea, fruit juices, herbs and other fresh ingredients. Flavors include Honeycrisp Apple Basil, Ginger Lemonade, Blackberry Hibiscus and more.