Most people will follow up their Thanksgiving celebrations with a well-deserved nap.
But there's good reason to stay awake this year.
Namely, lobsters.
Get Maine Lobster is launching a $1,000 Montecito Lobster Roll Kit featuring fresh Maine lobster, plus decadent toppings like Royal Belgian Caviar, A5 Wagyu beef, white truffle aioli and edible gold flakes. It becomes available at midnight EST on Thanksgiving Day, so try not to be in a tryptophan-induced coma when the time comes.
This east-meets-west kit was inspired by founder Mark Murrell's travels to the Montecito, California coastline. It's stocked with everything you and three others need for a decadent good time, and it also includes package inserts, like a certificate of authenticity, notes about each vendor, instructions for constructing the rolls, and a QR code that leads to a video message with more details.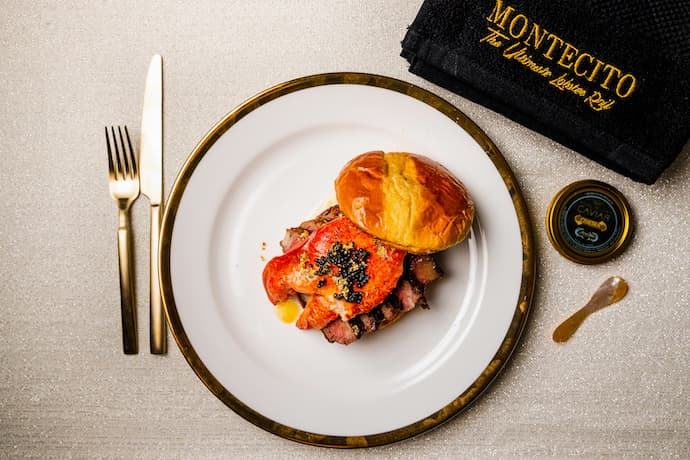 Here's what's waiting for you:
2 pounds of cooked Maine lobster claw meat
Four brioche rolls made with Normandy butter
A generous hunk of A5 Wagyu beef
A tin of Royal Belgian Osetra Caviar
25mg of gold flakes
White truffle aioli
A pearl caviar spoon
A silver oyster shucker
A Turkish Get Maine Lobster-branded cotton hand towel
Do a little math, and that's $250 per lobster roll. It's a hefty price, to be sure, but they're not aiming for subtlety.
And, if you're ordering lobster rolls just hours after devouring a turkey, mashed potatoes and three pies, neither are you.