Look, we don't know why a jobs site puts out an annual survey on Halloween candy.
But we're smart enough to let Zippia do the heavy lifting and then scour the results to see how candy preferences vary by state.
And then tell you about it.
So here's the most popular Halloween candy in every state, from chocolaty favorites like Snickers and Kit Kats to borderline insane choices like Circus Peanuts (come on, Oklahoma). Check the map, then see below for highlights and insights into America's seasonal sweet tooth.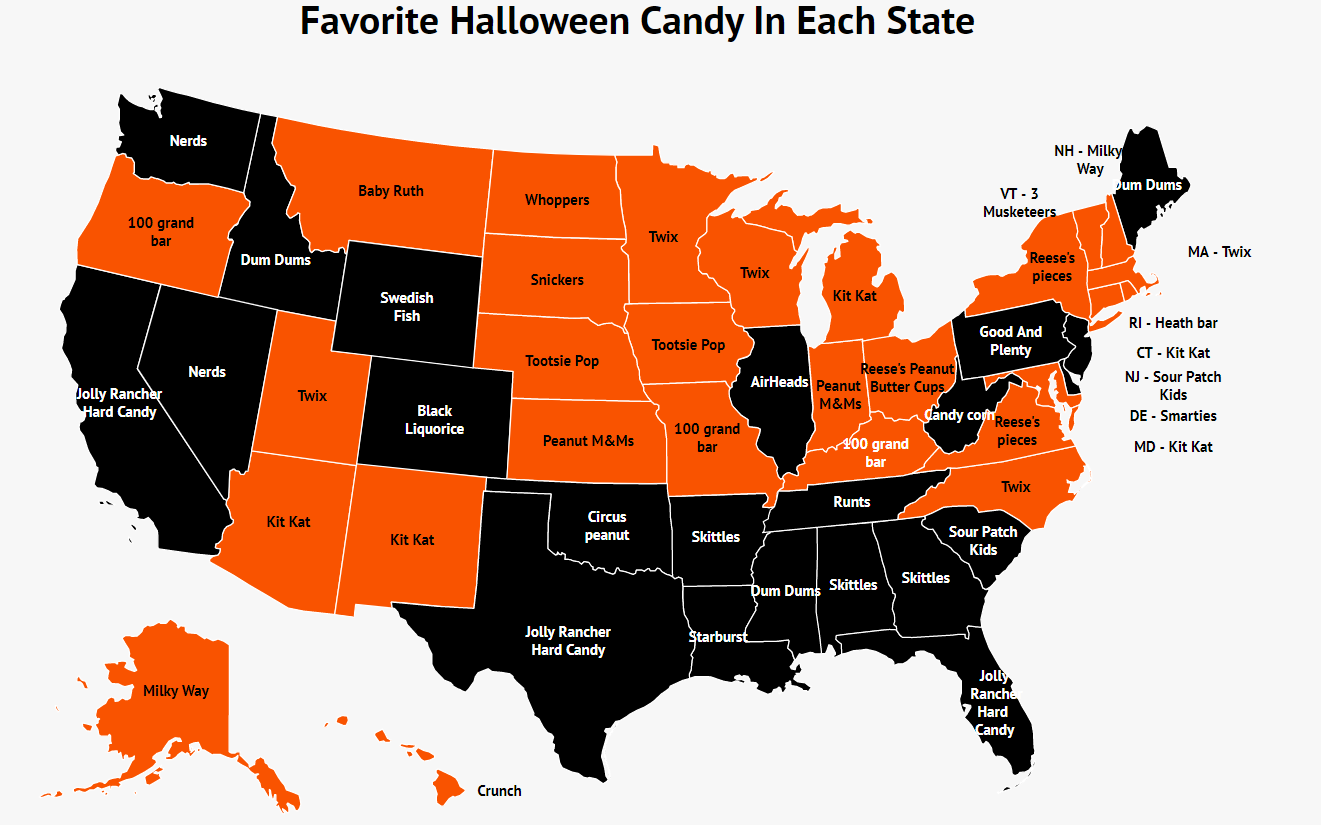 Last year's favorite, Starbursts, were dethroned by Kit Kats and Twix bars.
28 states prefer chocolate candies while 22 prefer gummies, fruit-flavored candies, and other non-chocolate treats.
People still eat Candy Corn, for some reason. It's West Virginian's favorite.
Pennsylvanians prefer Good and Plenty, so we can only assume the locals surveyed were all septuagenarians in a movie theater.
Colorado likes black licorice more than any other candy, which is a little disappointing; we hoped for a weed-infused response.
The three most populous states risk their teeth on Jolly Ranchers.
This intel can only help you as you trick-or-treat and travel between states. It's vital to know that Ohio is flush with Reese's Peanut Butter Cups, while Oklahoma is more likely to hand you the candy equivalent of a roll of pennies.