Manhattan has a lot to offer.
But for the past 100 years, it's been conspicuously missing one thing: locally made whiskey.
You can blame the still-haunting effects of Prohibition, bureaucratic red tape, and buildings not zoned for distillation. But at long last, this dry spell has come to an end.
Great Jones Distilling Co. has set up shop on Broadway in the NoHo neighborhood, giving Manhattan its first whiskey distillery in more than a century.
Great Jones resides in an 82-year-old building, covering four stories and 28,000 square-feet of space. Inside you'll find a copper Vendome still from the famous Kentucky metalworks company that is currently producing bourbon and rye. From the entrance, a grand staircase leads up to the tasting room. The restaurant is helmed by Executive Chef Adam Raksin, formerly of Per Se and the Lambs Club. There's also an underground speakeasy-style bar, a lounge, and a shop selling bottles and merchandise.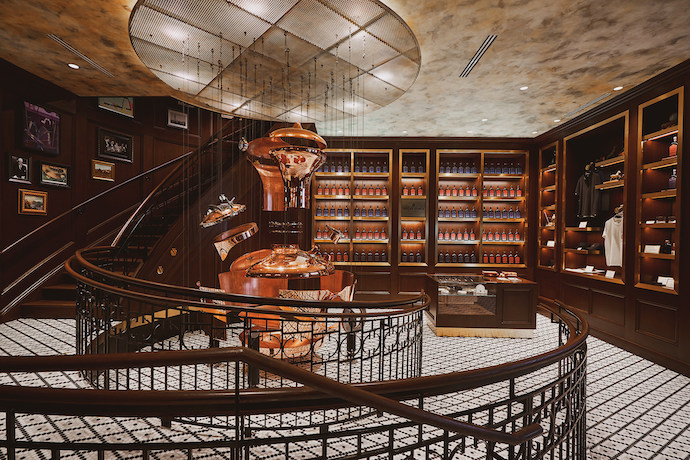 The spirits are made exclusively with grains grown in Upstate New York. The whiskey being distilled on-site today is shipped up to its sister distillery, Black Dirt, where it slumbers in American oak barrels for a while. But don't worry, there's still plenty to drink when you visit. The three available spirits were made at Black Dirt and aged for five years to prepare for the Manhattan distillery opening.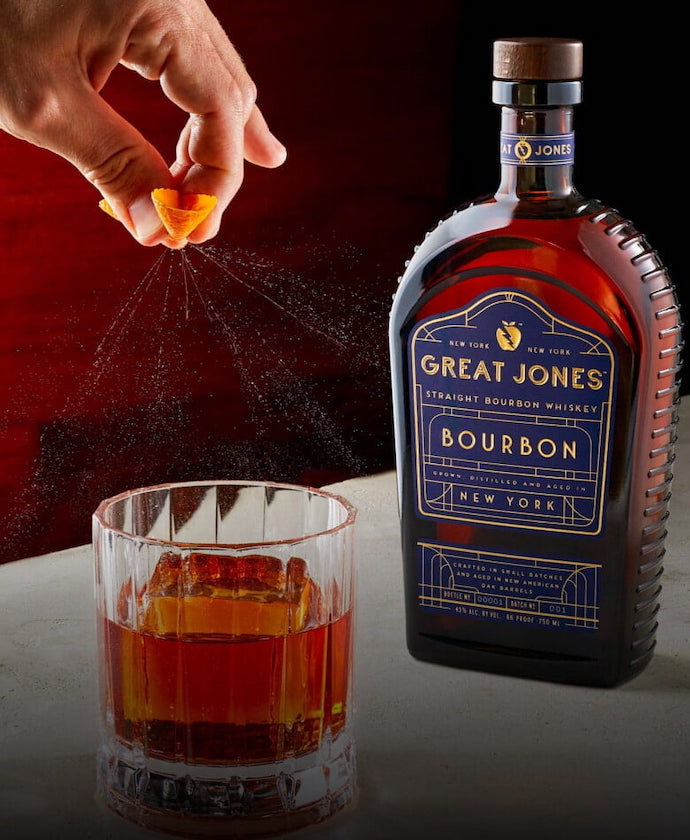 Great Jones Straight Bourbon Whiskey: This light-to-medium-bodied bourbon has notes of creamy vanilla and a peppery finish. Made with corn, malted barley and rye, it's aged for a minimum of four years in new charred American oak barrels. 43% ABV / $40
Great Jones Four Grain Bourbon: Here's a well-balanced, medium-bodied and oaky bourbon with a buttery palate and smooth finish. It's made with corn, malted barley, rye and wheat, and aged a minimum of four years in new charred American oak barrels. 45% ABV, $50
Great Jones Rye Whiskey. Layered with vanilla, dried orchard fruits and rye's trademark peppery notes, this whiskey is a spicy love letter to New York's hardiest grain. Made with 100% rye grain and aged a minimum of four years in new charred American oak barrels, it's complex enough to enjoy neat, but also a great candidate for cocktails. 45% ABV / $40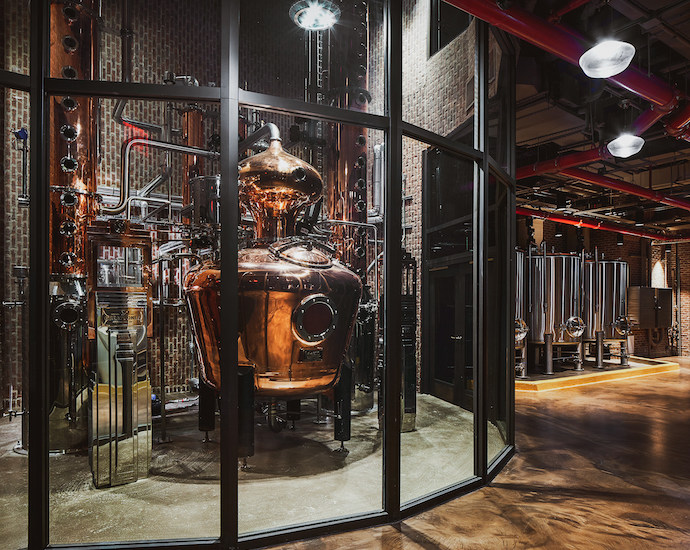 The spirits are available at the distillery and at bars and retailers in New York and New Jersey. Select markets can also purchase bottles online.
It took 100 years for Manhattan-made whiskey to come back to town. Let's not mess this up now.