Sausage and beer is one of life's great duos.
Served side-by-side, it's a classic, safe pairing.
If you want to think outside the box, you could shove a sausage into a beer bottle...
But putting the beer inside the sausage seems like a far better idea.
New York City's iconic German deli and butcher, Schaller & Weber, has partnered with Brooklyn's EBBS brewery to do just that. The result is Bier Brats No. 3, a blessed union that's ready to improve football season, Labor Day festivities, Oktoberfest and random weeknights.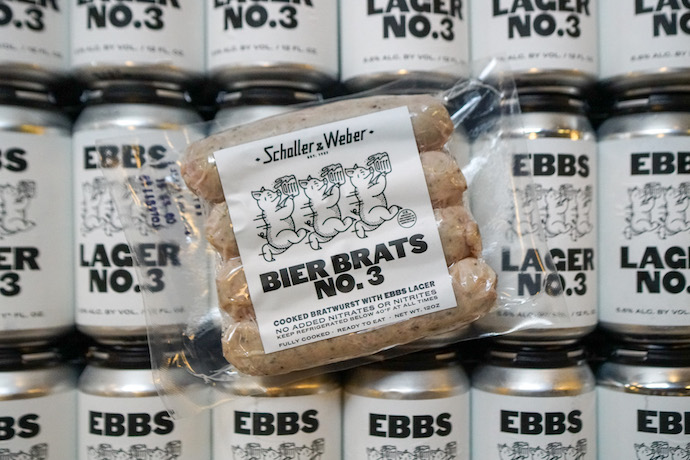 The brats are available at Schaller & Weber in NYC, so swing by if you're local. Otherwise you can buy four-packs online in a well-conceived arrangement in which they're shipped to your door in exchange for money.
To make the bratwurst, Schaller & Weber enlisted EBBS Lager No. 3, a traditional German-style helles known for its soft, golden color and malt-driven profile with spicy and floral hops. The lager goes straight into the course-ground sausage recipe, which was designed to work in tandem with the beer.
You don't need to know all the backroom tinkering and sausage-related science that went into making this holy union.
You just need to stock up on buns and mustard.