In this era of celebrities not showering, a line has been drawn.
Those that adhere to modern hygiene standards. And those who think cleanliness is overrated.
Regardless of which camp you're in, a little smell-good spritz is never a bad idea, particularly before a night out or anytime you want your natural scent to be a little less natural.
And if that spritz comes from a robot, well hell, that's even better.
Phantom is a new fragrance from Paco Rabanne that merges pleasant aromas with high-tech features. It's available online and also at department stores. And, importantly, the website features a dancing robot.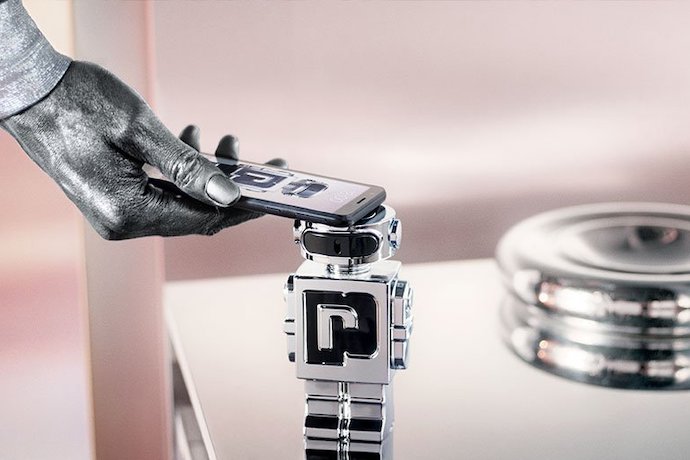 The company went all out to create the new fragrance. They employed a team of experts who used neuroscience, algorithmic tools and artificial intelligence to identify ingredients that produce certain emotional responses. The blend of lavender, Italian lemon, vetiver and woody vanilla is meant to make you feel energized and confident. At least, that's what the 18 to 35-year-old test subjects reported.
The bottle itself is packaged in a silver-and-black robot-shaped bottle and features an NFC chip (the same tech that powers contactless payments) in its head. Tap your phone to the top of the bottle, and you'll unlock a range of digital content, including style guides, playlists, interactive filters, games and other things your typical cologne doesn't offer.
The bottle is refillable, so you can top off your stock without needing to buy a new robot each time.
Although, an army of good-smelling robots would really jazz up your bathroom.