There are plenty of cars out there for purchase.
From dealerships, individuals and even auctions.
But despite the many fine vehicles at your disposal, most were never owned by Tom Hanks.
Fortunately, he's now giving you a chance to make them yours, as he's listed three cars and a tricked-out trailer in the upcoming Bonhams Quail Lodge Auction in Carmel, California. In-person bidding goes down on August 13, but you can place bids online now. And, in an unexpected twist, Hanks' cars are actually some of the more affordable options available at this notoriously pricey event.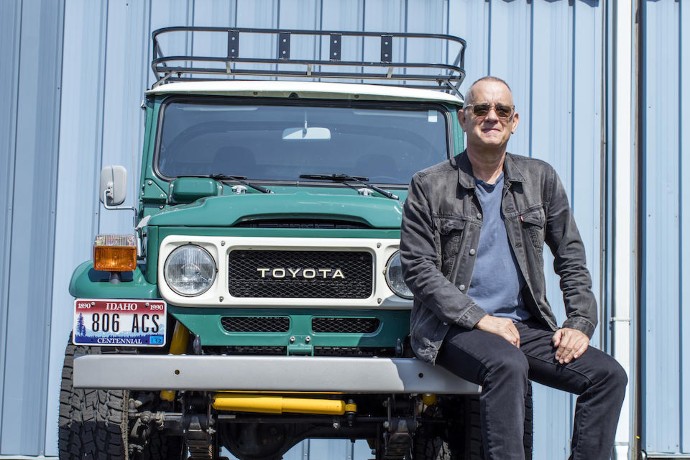 The jewel of the collection is the 1980 Toyota FJ40 Land Cruiser Hardtop. The six-cylinder, five-speed manual transmission. Upgrades to the engine, suspension, wheels and tires make it an admirable off-road vehicle, should you desire to go exploring. And the automatic Porsche high-back seats will keep you comfortable as you go.
Or maybe this 1992 Airstream is the jewel of the collection? What it lacks in obvious aesthetics, it makes up for in history. Hanks used this exact trailer on movie sets over the past three decades. It travelled with him from Seattle ("Sleepless in Seattle") and South Carolina ("Forrest Gump") to Philadelphia ("Philadelphia") and New York ("Sully"), with many stops in Los Angeles and elsewhere.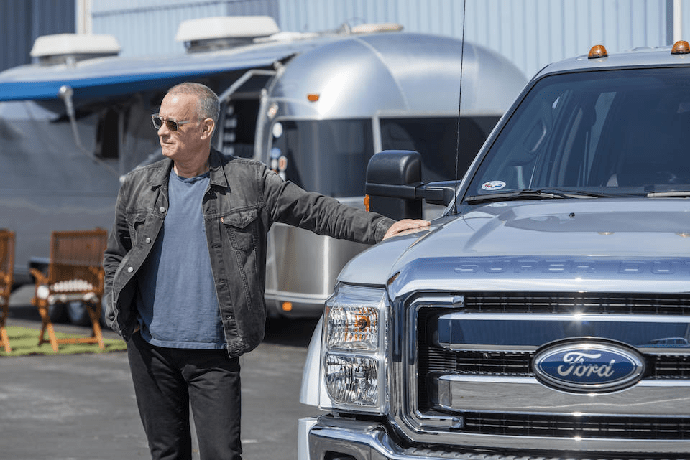 Something has to tow that Airstream. That's why Hanks is also throwing in this 2011 Ford F450 Super Duty Lariat. And even rich actors need a daily driver, so that's accounted for with his 2015 TESLA MODEL S P85D in a custom green color that you can't find elsewhere.
Each of the vehicles is signed by Hanks somewhere on the interior, proving its provenance to skeptical friends. Sure, it would be a lot easier to frame a signed cocktail napkin.
But you can't drive a napkin.