The year: 1952.
The place: Helsinki, Finland.
The occasion: the Summer Olympics.
So, it was a lot like now, except for the year and the place and the general state of the world. But the point is, whenever people are gathered to watch sporting events, they will require drinks. And, in the case of the 1952 Helsinki Olympics, the government commissioned a drink that could be pre-mixed and served quickly to thirsty crowds.
That was the beginning of the Long Drink, an effervescent mixture of local gin, grapefruit juice and water that is believed to be the world's first readymade gin cocktail. The Finnish treasure eventually expanded outside its homeland, but it was never available stateside. Now, the original maker of that drink way back in 1952 has finally released its products in the U.S.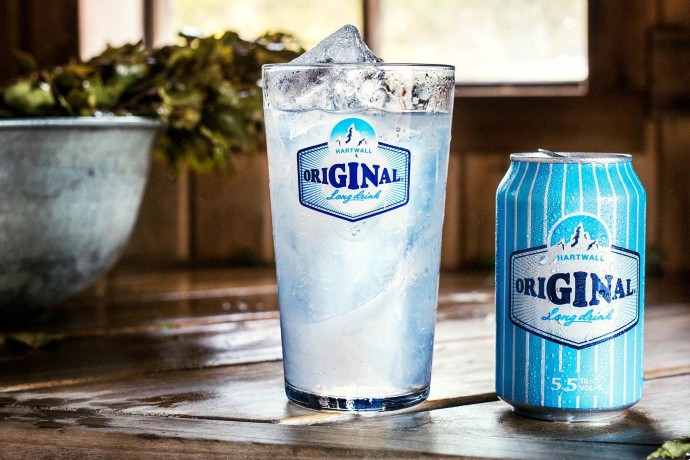 Hartwall Original Long Drink is made with the same recipe as it was back when it debuted, under what we can only assume is an if-it-ain't-broke philosophy.
The 5.5% ABV drink is bright and citrusy, with moderate juniper notes throughout. It's pleasantly dry, much less sweet than most canned cocktails on the market. It's reminiscent of a grapefruit-accented Gin and Tonic, and will serve you nicely by the pool, on the golf course, at the bar or while watching the Olympics on your couch.
Or from the sauna, if you really want to channel its provenance.