Una Pizza Napoletana is the much-loved NY/NJ pizza joint from Chef Anthony Mangieri.
Morgenstern's Finest Ice Cream is the much-loved NYC ice creamery from Nicholas Morgenstern.
Separately, very good. But together, they have just launched the Una Collection, a limited-time collaboration featuring four artist-designed pints and a slew of merchandise.
The collection is available for national shipping, so you can get it delivered straight to your couch. If you're local, it's also available at Una's New Jersey shop, Morgenstern's in Manhattan and via an ice cream vending machine at Eataly's Flatiron location.
The four flavors are based on Mangieri's lifelong love for ice cream, with labels featuring unique artwork. In addition to those pints, the collection also features artist-designed T-shirts and some ice cream spoons—because everybody needs dedicated ice cream spoons.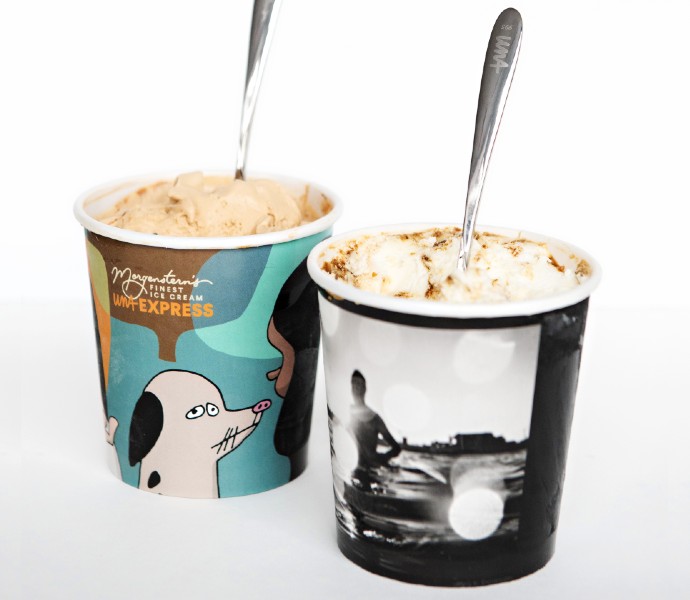 Here are the flavors up for grabs.
Una Express: Espresso ice cream with roasted Piemonte hazelnuts. Art by Yusuke Hanai, an illustrator, painter and designer who has created works for several notable surf and lifestyle brands.
Una Tortoni: Strawberry ice cream with coconut and strawberry jam, a meringue layer and a cherry on top. Art by Shredders Digest, "an intergalactic artist collective comprised of many species and life forms" interested in design and outdoor sports.
Una Royale: Fior di latte ice cream with house-made walnut cake and orange and Italian ricotta inside. Art by Karen Lechelt, a Korean-American visual artist who paints with figurative abstracts, creates picture books, and makes videos.
Una Liquirzi: Heavy cream ice cream with melted New Zealand licorice and house-made roasted marshmallows. Art by Sara Stadtmiller, a New Jersey-based fine arts photographer.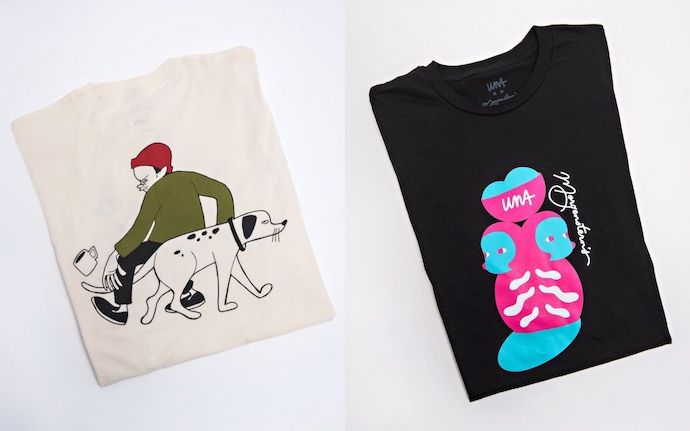 The merchandise includes fun T-shirts that correspond to each flavor, so you can wear a shirt while eating a pint. Or just whenever. And then, there are ice cream spoons shaped like shovels, which feels appropriate.
Also, a portion of the proceeds from the Una Collection will be donated to the Service Workers Coalition, which assists hospitality workers affected by COVID-19.
So, get as much ice cream as you can carry.