Now is not the time to pass up a chance to celebrate.
So, while the New Year may be in the rearview, another New Year is just over the horizon.
Lunar New Year begins February 12, and you can ring in the occasion with a DIY feast.
On Friday, February 12, acclaimed chef, author and Top Chef Masters alum Anita Lo will host a Lunar New Year dumpling-making class on virtual cooking platform 100 Pleats. That's your cue to learn, eat and celebrate, all from the comfort of your home.
Why dumplings? Well, since dumplings are the same shape as ancient Chinese money, it became a ritual to eat them during Chinese New Year to wish good wealth for the coming year. So if you'd like to nudge your own personal prosperity in the right direction, it can't hurt to follow suit. The worst case scenario is you get to eat something delicious.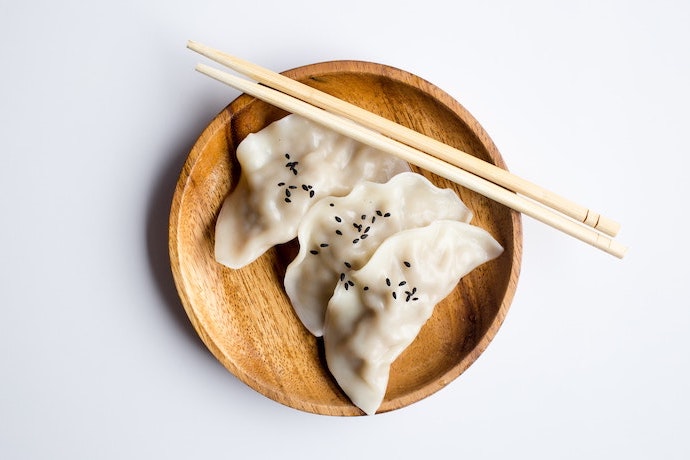 Chef Anita's lesson will include a step-by-step, hands-on guide to making those little delights from dough to filling (pork, shrimp and chives) to dipping sauce. Once you book the class, you will receive all the necessary ingredients and kitchen equipment details to make those dumplings. Or you can just take a peek right here.
The one hour and 15 minute lesson is $49.99 per screen, not per person, so you can make it a joint activity with a couple friends, someone significant—remember, Valentine's Day is just around the corner—or any particularly dexterous pets.
When it's over, you'll be better at making dumplings than you were before the class. Which might not be saying much, but like any good food-related activity, you will also have plenty to eat. And drink, provided you pop a bottle or two.
The Year of the Ox is looking to be a pretty good year.