The big game is nearly upon us.
And, like always, two things are certain as the football season comes to an end:
1. That ageless jerk Tom Brady will be playing on Sunday.
2. You're going to need something to eat.
We can't help with the former, but we're all over the latter. So to ensure your armchair domination continues this year, we've rounded up some of the best foods and drinks around the country that you can get delivered straight to your house.
The crowd will go wild, and "MVP" chants will ensue.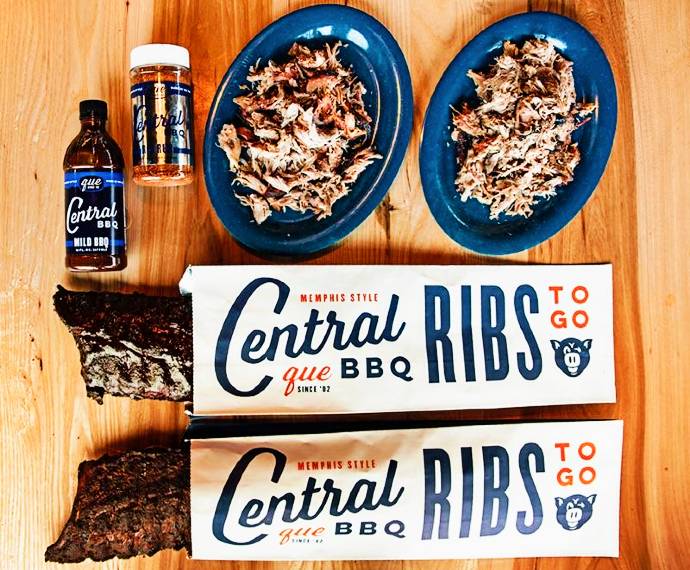 First up: meat. Smoked meat from Central BBQ, to be exact. It was named the best BBQ in Memphis 10 years running, and you can get their award-winning provisions in a combo pack featuring pulled pork, ribs, sauces and rubs. Order by February 3.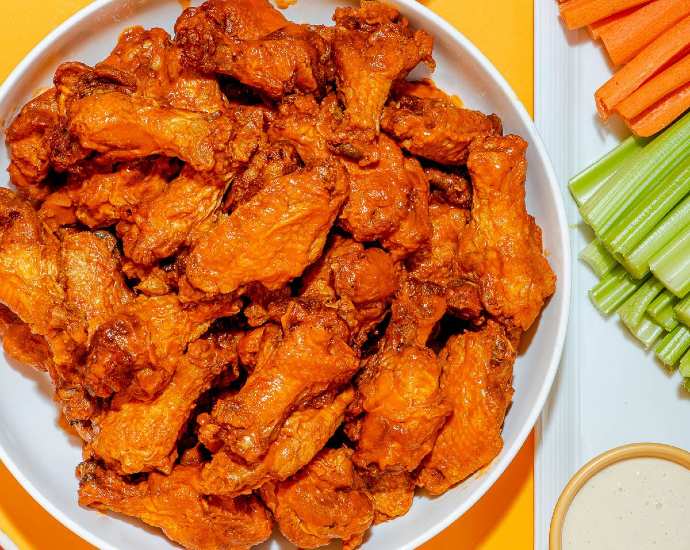 Anchor Bar created the original Buffalo wings in 1964, and they're still going strong all these decades later. So, when it's wings you want, you could do a lot worse than a tray of 50 to 150 chicken wings and a vat of hot sauce.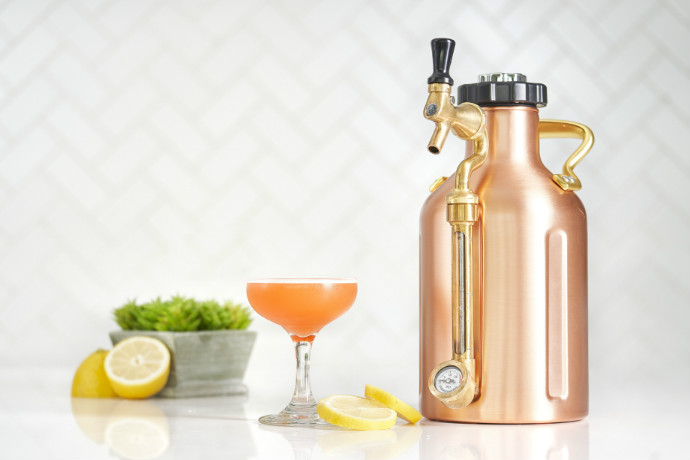 Beer is great. Don't let anyone tell you otherwise. But do consider mixing things up by ordering your adult beverages from Sourced Craft Cocktails. Local barkeeps make the cocktail kits and draft cocktails with good spirits and fresh ingredients, and you can choose from a large menu of classic and original creations available for same-day delivery in 10 markets.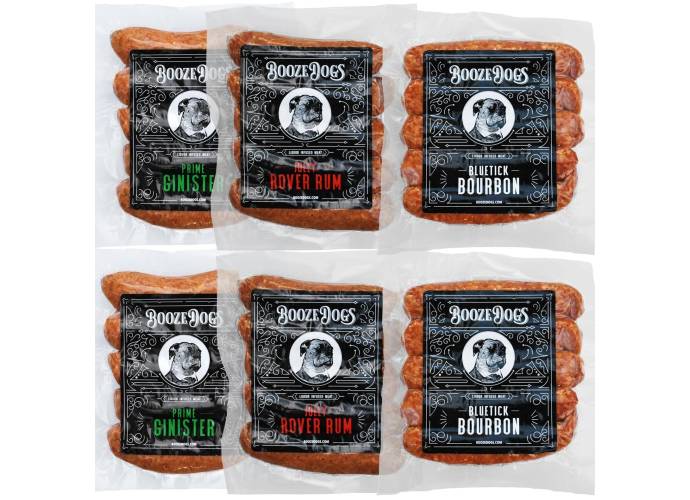 Liquor-infused meat sounds like the combined-vices situation one tends to covet on this particular Sunday. You can partake via Booze Dogs. The online operation makes bratwursts and burgers marinated in bourbon, rum and gin and will ship them to your house packed in dry ice. The best part: You can eat a couple brats and still operate heavy machinery.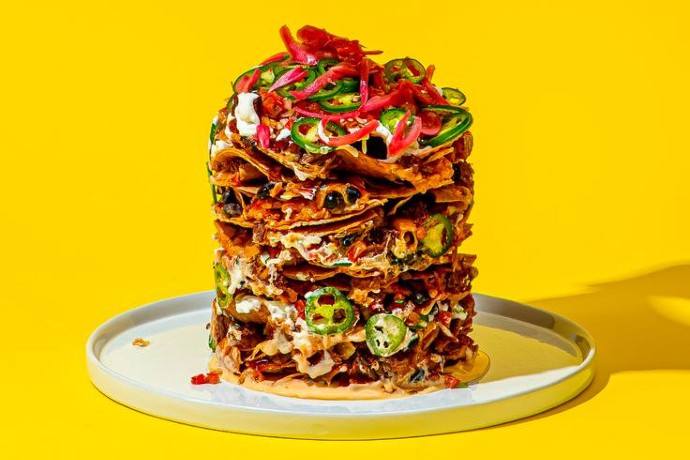 If ever you were going to eat something called "Trash Can Nachos," it would be the Super Bowl. This towering stack of snacks comes from Guy Fieri (obviously) and features smoked brisket, cheese, BBQ sauce, black beans, pico de gallo, jalapeños, sour cream, cilantro and pickled red onions.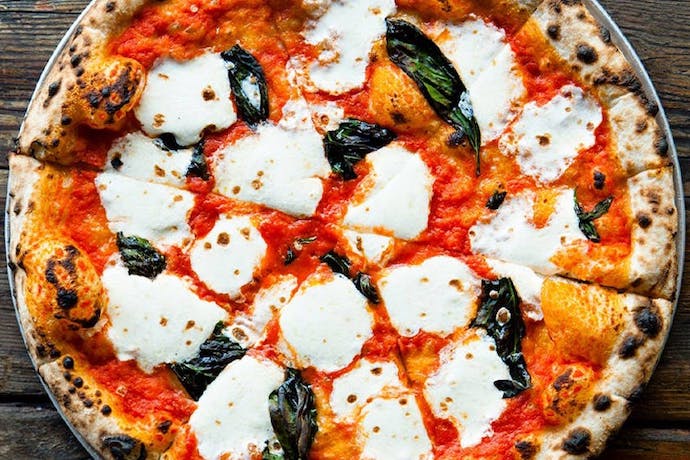 If you can't get to Brooklyn for Roberta's Pizza, just keep doing what you're doing and let it come to you. A six-pack of the restaurant's famous Neapolitan-inspired Margherita pizza is the best kind of mail.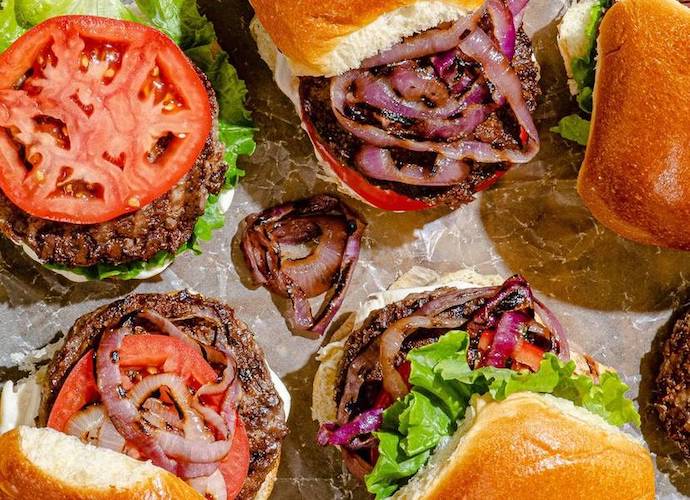 Two-handed burgers will never go out of style, particularly when your eyes are glued to the screen. Try these Pat LaFrieda burgers inspired by Minetta Tavern's Black Label blend, which features patties made from a blend of American Black Angus short rib, flat iron and dry-aged rib steak.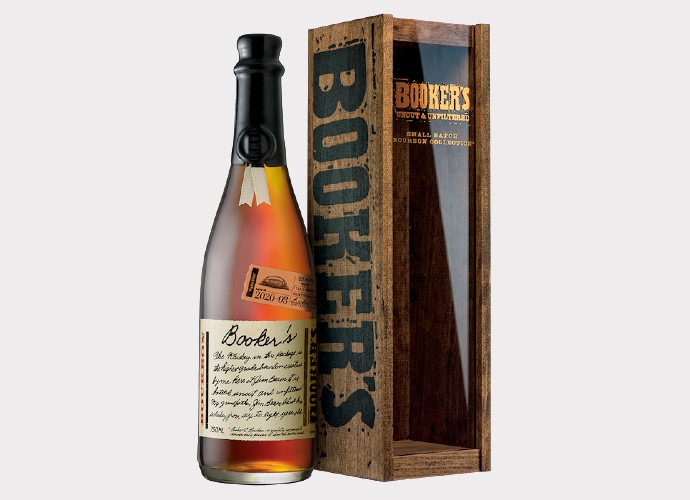 Booker's makes fine bourbon. And bourbon is always good when watching a game. But Booker's latest release, "Pigskin Batch," is a nicely-timed ode to football and whiskey that is aged for six and a half years and bottled at a hefty 127 proof. Find it locally, if you can, or secure an overpriced bottle online.