It's likely that you're cooking more at home these days.
Maybe because the outside world is a strange place to be. Or maybe just because it's the holiday season.
Either way, you're probably tired of ramen, cereal and your handful of go-to recipes.
Ideally, you'd be able to visit the restaurants of acclaimed chefs like Nancy Silverton, Sean Brock and Edward Lee.
Well, that's difficult right now. So here's the second best option: YesChef, a new virtual platform with immersive stories and cooking classes taught by some of the world's greatest chefs. It's live now and ready to help you become better in the kitchen.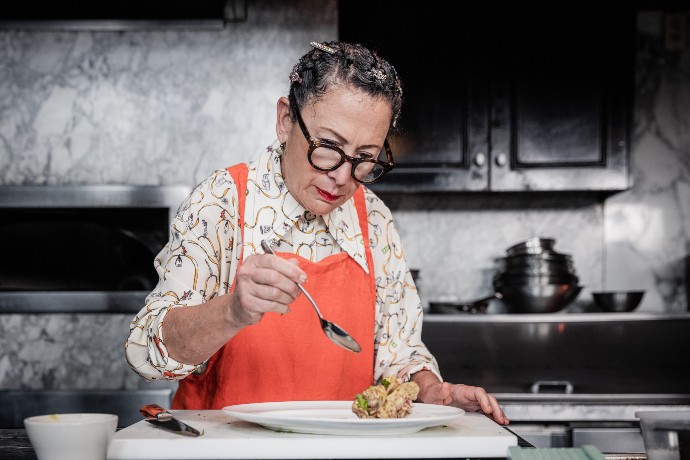 We agree: This would make a great gift for someone who likes to cook. Especially if that someone is you.
Unlike MasterClass, which has everything from cooking classes to screenwriting, YesChef is dedicated exclusively to food—and how to make it. It's part instruction, part storytelling, with classes featuring five-plus hours of original video content with each chef, including a full-length documentary and 12 in-kitchen lessons.
Right now, there's content for Nancy Silverton (Osteria Mozza and Chi Spacca in Los Angeles), James Beard award-winner Edward Lee (610 Magnolia and Whiskey Dry in Louisville), world-famous Italian butcher Dario Cecchini and the godfather of modern Israeli cuisine, Erez Komarovsky. That ought to keep you busy for awhile.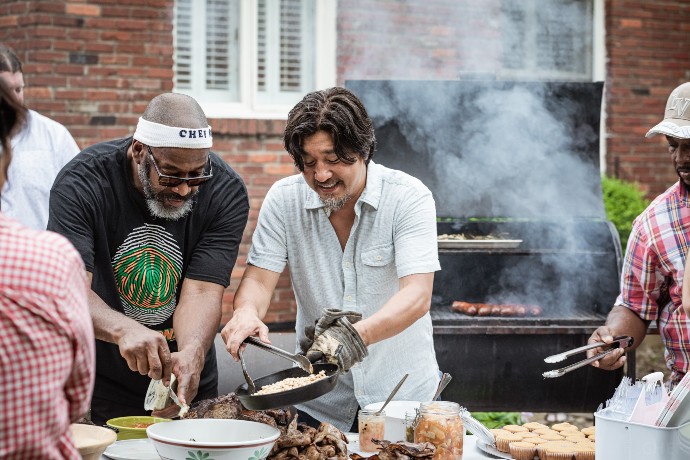 Each video is handsomely shot and produced, and the classes are relaxed, hands-on affairs rather than stiff lectures. One day, you'll be making Korean fried chicken and backyard barbecue with Edward Lee, and the next, you'll be hand-making traditional tagliatelle with Nancy Silverton and two of the world's foremost pasta authorities: Italian nonnas. It's not a bad way to spend your time.
Soon, the platform will launch new series with Sean Brock, Top Chef alums Kwame Onwuachi and Nina Compton, Patagonia's open-fire cooking icon, Francis Mallmann, and more impressive people who really know their way around a kitchen.
The growing library of classes is available via annual ($180) or lifetime subscription ($450) on the web and mobile devices, and is discounted heavily right now for the holidays at 40-50% off. Give it a whirl, and you'll have 24/7 access to some of the world's best culinary minds.
Because you can't keep calling Nancy at 2am with pasta dough questions.