Gone are the days of storing wine in little racks and serving it by hand.
Well, maybe not gone, but dwindling with each passing moment.
Because WineCab is an innovative storage option that's part wine cellar, part vending machine and part intelligent robot. Yes, the holy trinity. You can custom-build yours on the website or join the waitlist to secure a completed model.
These things takes time. So, your WineCab probably won't be ready for the holidays, but it will give you something to talk about around the dinner table. And that's something.
First order of business: Clear some wall space, because this is not a diminutive wine fridge. And you've got three models to choose from. The 15-foot wine wall holds 600 bottles. The 11-foot wine wall holds 400 bottles. And the upright Curio Classic, which is better suited to smaller spaces, holds 250 bottles. Each can be customized to fit your home (or business, yacht, underground wine club), with various options for the paneling, trim and interior.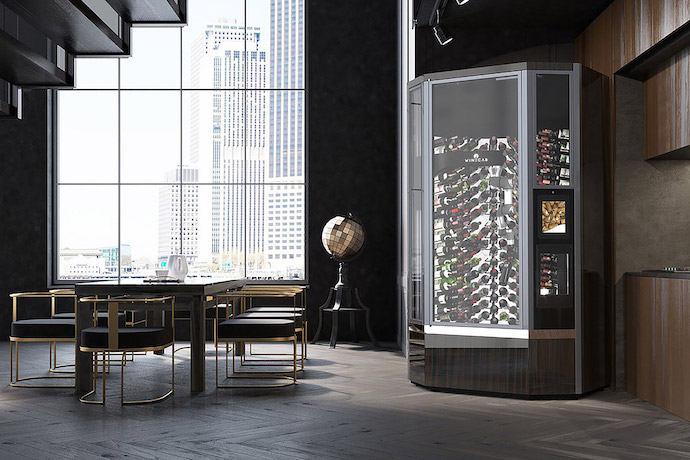 The temperature-controlled machines all feature a lower drawer, where you can load in bottles. Drop in a couple dozen at a time, and they will automatically be scanned into the system. That system currently sports info on more than 600,000 labels, and it can provide data on varietals, producers and regions.
Each WineCab also has an integrated AI feature that can make suggestions based on your preferences and help you pair meals with your wines. So, it's like living with a virtual sommelier.
When you're ready to drink something, select your choice from the touch screen. The six-axis, high-speed robotic arm will get to work, smoothly grabbing the bottle and presenting it for your inspection.
"Ah yes, the '02 vintage champagne," you'll say.
"An excellent choice," the machine will think back.
It's not above flattery.