If you want to get really good at tasting wine, you need to drink a lot of wine.
That is both the best thing (yay, wine) and the worst thing (time, money) about increasing your personal wine knowledge or training to become a sommelier.
Plus, it's difficult to blind taste by yourself, and you don't necessarily want to buy full bottles all the time when a small sample will do.
So here's Master the World, a new operation that will send a blind tasting kit containing six 187 mL bottles to your door each month. The curated selection and corresponding evaluation tools will improve your tasting ability, whether you want to work in the industry or just know what you're talking about the next time you drink wine with friends.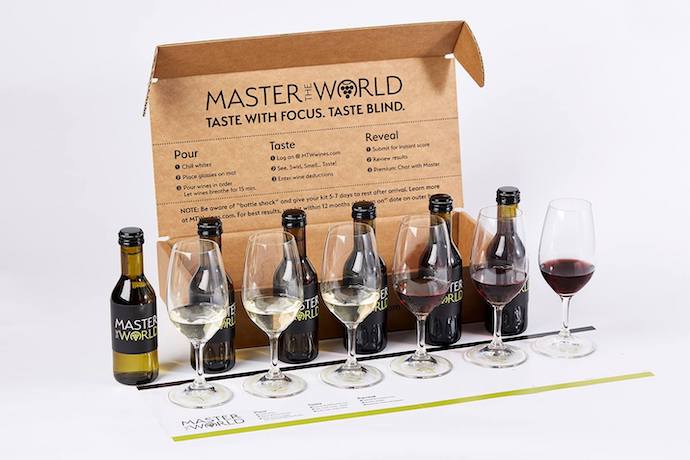 Once your kit arrives in the mail, you'll be ready to start tasting. Each wine is marked only with a number, so you don't get any hints as to what you're drinking beforehand. With each swirl, sniff and sip, you can add your notes and observations into the web portal. Once you submit your deductions, you'll receive instant feedback about the identity of each wine and see how your notes stack up against those of the Master Sommeliers.
Don't feel bad if your first few tries include deductions like, "Um, it's definitely red with some grape-y flavors." The more you taste, the better you'll get.
If you want to hone your skills even further, you can join a monthly webinar, which features a live discussion with a panel of Master Sommeliers and fellow tasters.
But, worst case, you'll get to drink six small bottles of interesting wine each month.
And if anyone asks, you can say you're "studying."