Remember that treehouse you had in your backyard as a kid?
With the rickety boards and the little rope ladder and the flag...
Yeah. That was garbage compared to this.
But don't feel bad—these guys are pros.
O2 Treehouse makes some of the best-designed treehouses in the world, and with their new Treewalkers brand, you can procure one or more elevated dwellings to create your own eco paradise.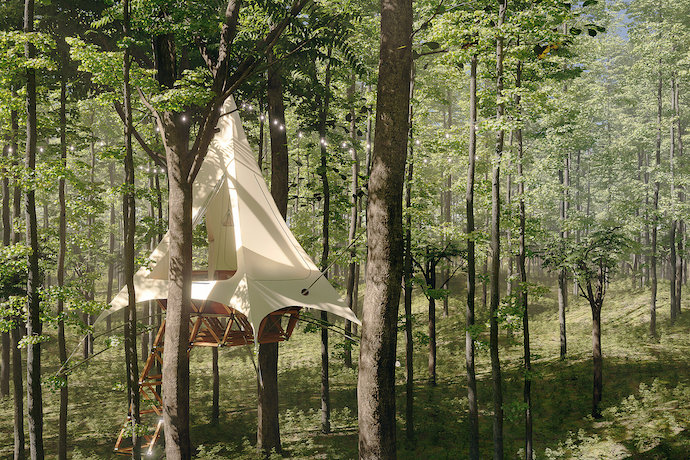 Each structure is made with a modular lattice design for a sturdy base and stretches to a canopy height of 20 feet. You'll enter via a ladder and trapdoor that opens into your living room, a customizable interior space with built-ins and furniture. You can add optional hardwood floors, a deck, a vented wood stove and other features to really make it your own. With its spacious digs and canvas roof, the whole thing has a handsome safari tent vibe, but above the ground.
Procure a treehouse for personal use and hideout in the woods somewhere. Or start a business. The company offer a franchise concept, with the idea that you'll rent out the house (or multiple houses) to make some extra cash.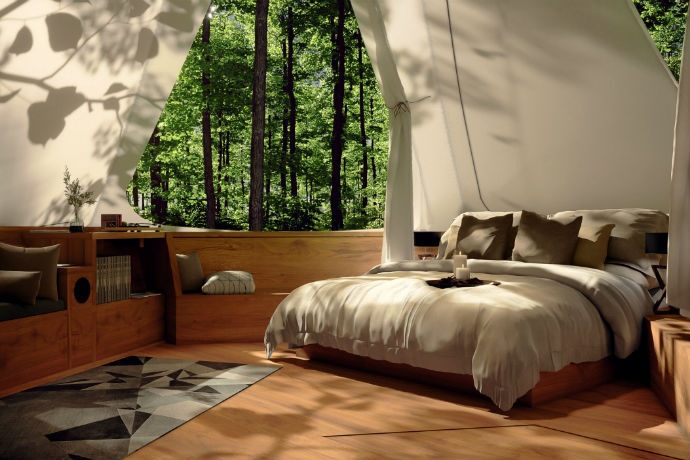 Build one and place it on an attractive parcel of land. Or build 10 and create a small treehouse village like something the Ewoks would appreciate. It's a relatively low-risk way to get into the rental game.
And instead of plastering the walls with Live Laugh Love signs like you see in every Airbnb, you can fill it with tree puns.
Knock on wood, don't miss the forest for the trees, the apple doesn't fall far from the tree...
The place basically decorates itself.