Treehouse boutiques.
Treehouse Airbnbs.
International treehouses over famous jungle rivers.
If you haven't guessed by now, today we refuse to entertain the mention of any house not preceded by the word "tree."
Because anyone can pitch a tent and sleep on the ground. But if you're going to embark on a summer vacation, you are going to do it right... by sleeping above ground. Ideally where the chief mode of transportation is a fire pole.
Hence, this nine-pack of stunning treehouse escapes covering Texas, Bali and many places between. Each is an attractive place to rest your head and, importantly, available to rent.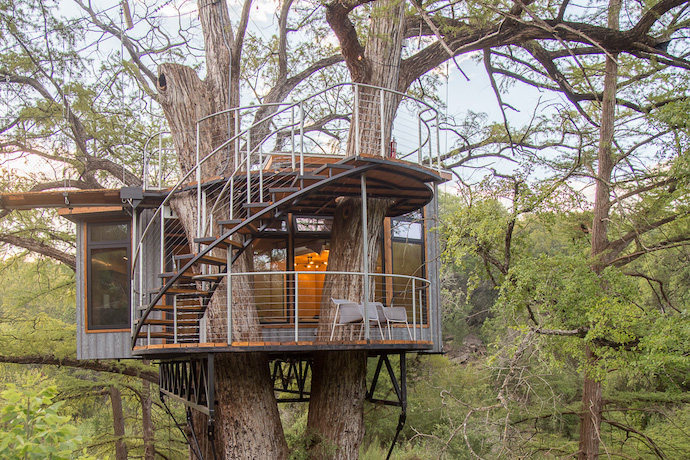 The place: Treehouses at Cypress Valley, a collection of treetop cottages in the cypresses that sleep two-to-four people. Also, you can zipline in those trees.
The location: Spicewood, Texas, not far from Austin
Where to stage your Instagram shot: Always bet on the zipline action photo.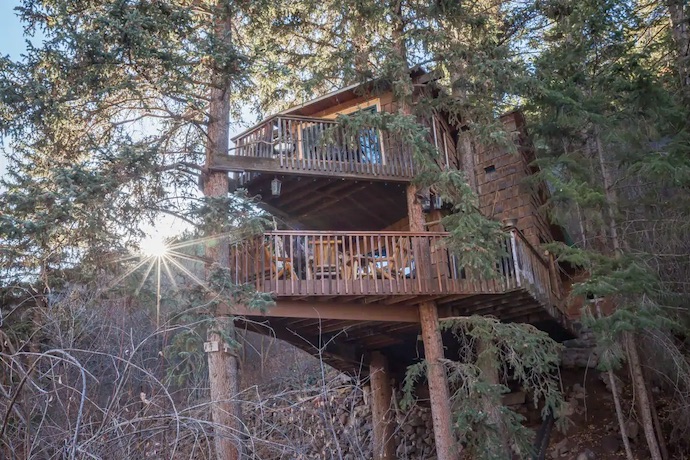 The place: Rocky Mountain Treehouse, a creekside cabin under the stars with its own wood burning stove, private balcony, garden space and rock shower, as well as some impressive waterfalls just a short walk away.
The location: Carbondale, Colorado
Where to stage your Instagram shot: Cradling a single-malt in the outdoor hot tub.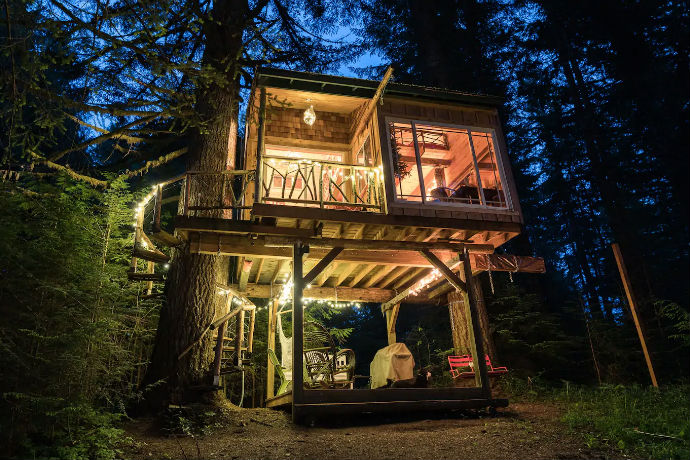 The place: Mt. Hood Treehouse, which sits over an open living room on a 20-acre property at the base of Mount Hood.
The location: Mt. Hood, Oregon
Where to stage your Instagram shot: Dropping from the zip-line you've taken from the private island you've spent the morning kayaking to.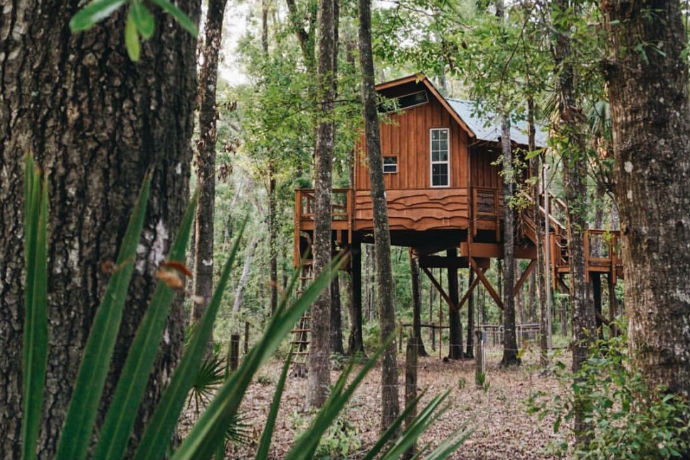 The place: Treehouse + Cabin Retreat, a camping/fishing/diving/boating sanctuary in a picturesque state park.
The location: Manatee Springs State Park, Florida
Where to stage your Instagram shot: Sliding down the fire pole that extends from your treehouse. Of course, if you can find a manatee, you're good to go.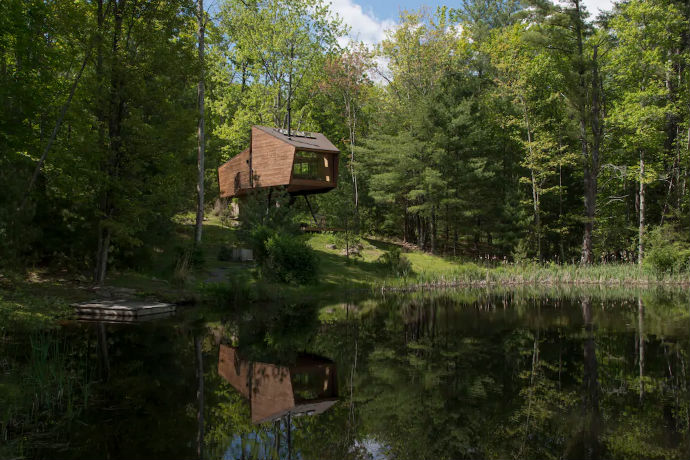 The place: Willow Treehouse, a secluded and minimal spot with its own sleeping loft perched over a tranquil pond.
The location: Willow, New York
Where to stage your Instagram shot: With 34 private acres of woodland, you'll figure something out.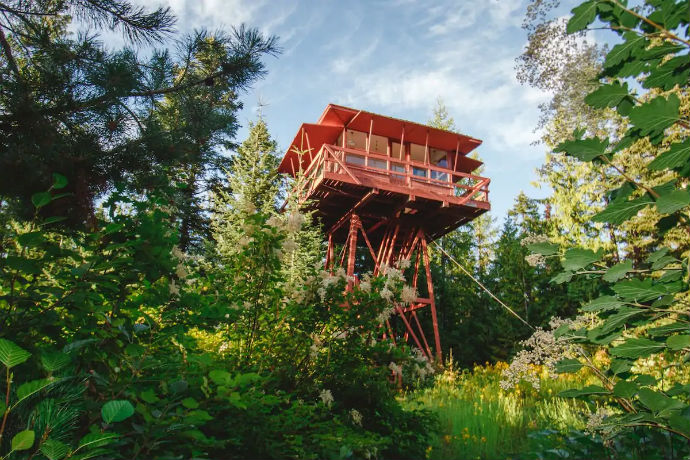 The place: Crystal Peak Lookout, a former Washington fire lookout tower transplanted onto 13-acres of Midwestern forest.
The location: Fernwood, Idaho
Where to stage your Instagram shot: Three words: wood-fired sauna. Or is that two words? Damn hyphens.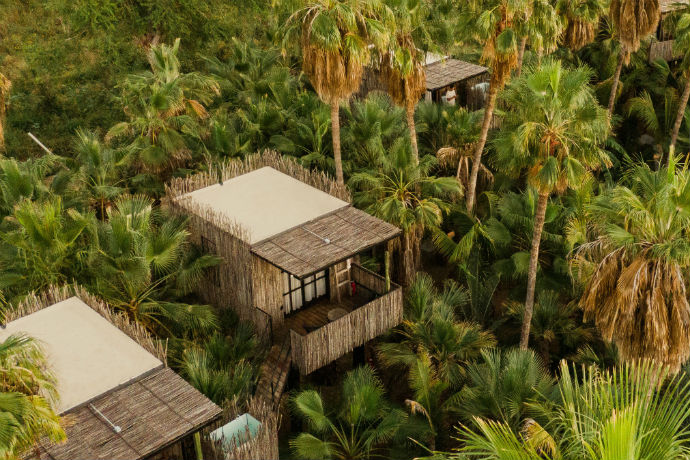 The place: Acre, a Baja-based boutique hotel with thatched treehouses, animals and its own mezcal.
The location: San Jose del Cabo, Mexico
Where to stage your Instagram shot: Standing with one of the on-property Nigerian goats. After liberal sips of said mezcal.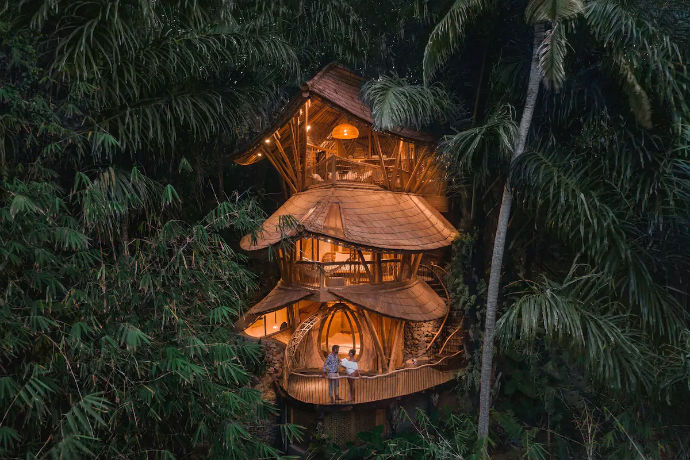 The place: Aura House, a triple-stacked Balinese bamboo paradise high up over the Ayung River.
The location: Abiansemal, Bali
Where to stage your Instagram shot: In your open-air living room in front of truly epic jungle views. (Are there any other kind?)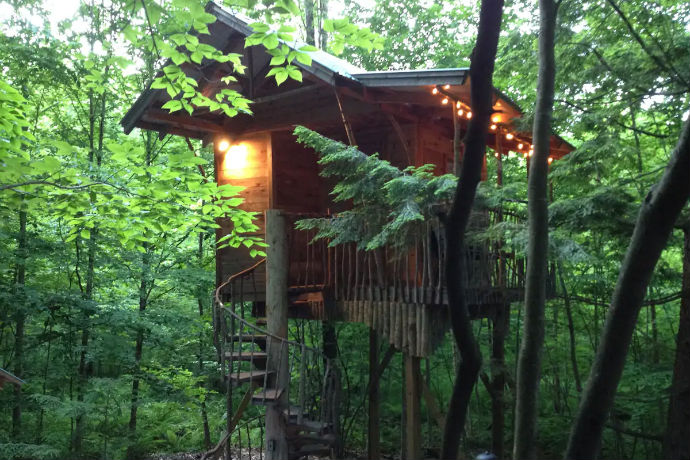 The place: Adirondack Treehouse, a charming Hobbit house in the tree-blanketed foothills of the prominent mountain range.
The location: Middle Grove, New York
Where to stage your Instagram shot: Pausing reflectively on the footbridge that leads to your fire pit.