If you miss talking to your bartender or want to interact with a chef who's not also your roommate, you're in luck.
Delicious Experiences is a new platform that hosts one-on-one classes with award-winning chefs, sommeliers, spirits experts, authors and other people you'd like to learn from.
Scroll through the website, and you'll see a diverse bunch of options ranging from whiskey and wine tastings to lessons on burgers, breakfast and Sichuan cuisine.
These workshops aren't pre-recorded videos or annoyingly large Zoom gatherings where that one guy just can't figure out how to mute his mic. Instead, they're private experiences that typically last one-to-two hours and pair you with experts for conversations and instruction.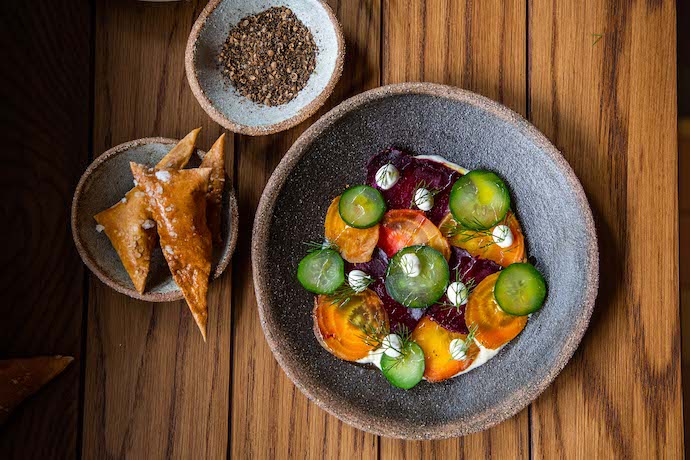 A few of those workshops include:
Fresh pasta-making with some of Florence's top cooking instructors, in which you'll learn to roll handmade dough and create perfect tomato sauce.
A whiskey appreciation class with expert Simone Dyson, who covers the many styles of whiskey and helps you train your nose and palate.
Breakfast of Champions with Toronto chef Anthony Rose, as he guides you through cooking perfect scrambled eggs, scratch-made breakfast sausage, sweet-and-salty cornbread with pimento cheese, hash browns and other essentials.
A masterclass on noodles with chef Vivian Pei, who will help you prepare dishes from Vietnam, Thailand and Singapore.
"Badass Burgers" with James Beard Award-winning chef Nate Appleman. Yes, fries are included.
And there's plenty more, from classes on learning to pair wine with food to hands-on lessons where you'll cook authentic dishes from Philadelphia, Israel and Chengdu.
So, prepare to be very well-rounded.