Versailles is often associated with over-the-top decadence that spawned a revolution.
But if you live in Miami or just really like to eat, the word Versailles conjures a different kind of decadence.
The roasted pork kind.
Because Versailles serves Miami's—and therefore the country's—most famous Cuban sandwich. And now, that lauded Cubano is available for nationwide delivery.
Versailles opened in 1971 and quickly became a gathering place for Miami's Cuban exiles, proving itself to be a significant cultural hub in the Little Havana neighborhood. Importantly, it also serves a damn good Cuban sandwich, which made a cameo in the movie "Chef," inspiring Jon Favreau's character to open his food truck.
None of that helps you when you're stuck at home and it's lunchtime. This, however, does: Versailles partnered with Goldbelly to bring that sandwich straight to your door via two different kits: a four-pack and an eight-pack.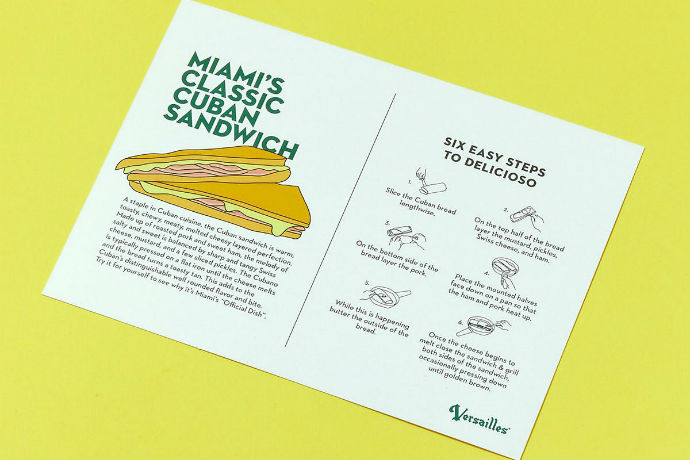 Each contains everything you'll need to make the legendary sandwich at home. We're talking soft, house-baked bread, pork that's been marinated and roasted for three hours, ham that's been glazed with brown sugar and pineapple juice, plus Swiss cheese, pickles and mustard.
The kit also includes easy-to-follow instructions, so you can reconfigure the ingredients into a hot and melty sandwich, just like they serve at the restaurant. But you can eat it in the privacy of your own home.
So go ahead and tuck that napkin into your shirt.