There are only a handful of American men who could really pull off a Hawaiian shirt.
Magnum P.I., naturally. Luau Don Draper. Elvis. And Mark Harmon in "Summer School."
For the rest of us, it's better to stick with the camp collar shirt, that laid-back, beach-casual short sleeve number with the angle-cut collar and wide lapels that serves as the aloha shirt's cooler, quieter cousin.
They're perfect for summer, whether you're keeping your hands busy with a Mai Tai at the grill or lounging with some friends at the lake. Probably with a Mai Tai there, too.
With these rousing summer thoughts in mind, here are 10 stylish options for donning such a garment, from the subtle and lightly shaded to shirts that don't skimp on the palm trees and bears.
Hey, you're still allowed to live a little.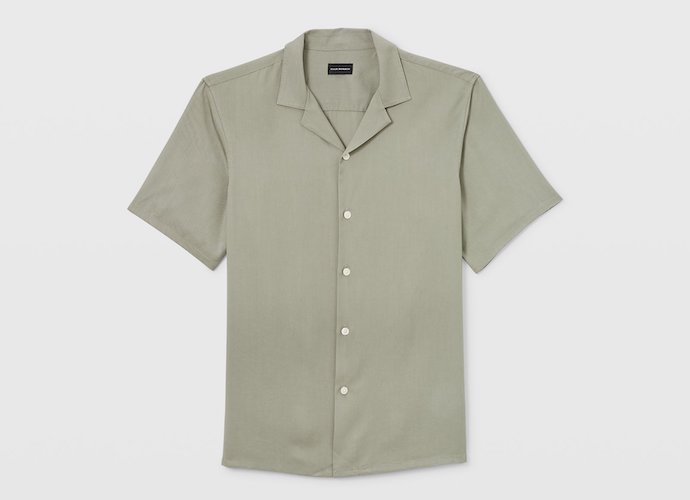 This classic rayon number has the laid-back, straightforward look that works wonders poolside by day and attracts all the necessary attention at the pool hall by night. Club Monaco, $98.50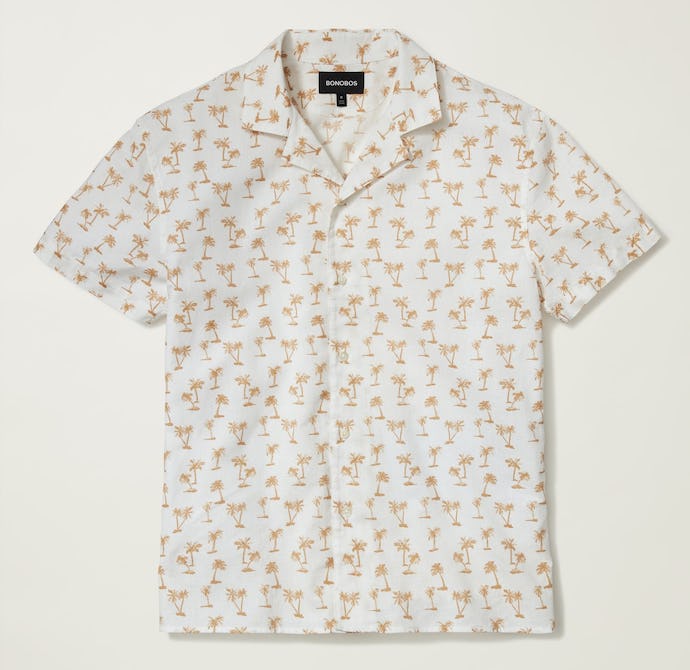 This relaxed-fit camp shirt tells the world you're a hassle-free person who might enjoy drinks with umbrellas in them and can probably fake a little salsa dancing when necessary. Bonobos, $89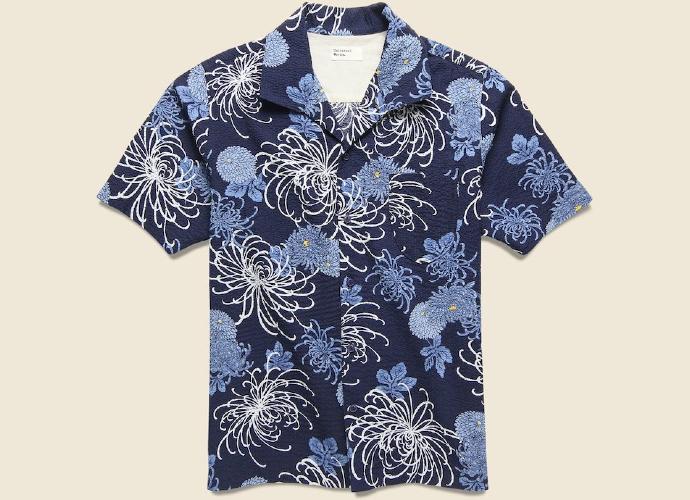 Seersucker. It's Southern for "never let them see you sweat." We used Google Translate to better understand this Universal Works camp shirt made with breezy, Japanese-milled cotton seersucker. Stag Provisions, $163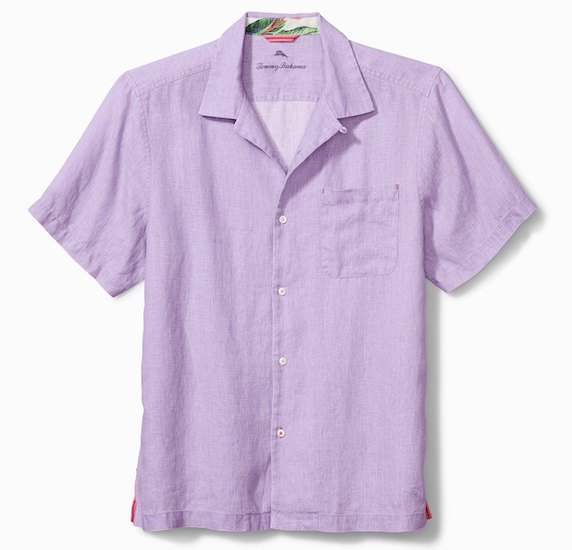 "Summertime... and the linen's easy." Not the words? Eh, you'll survive the distressing faux pas as long as you've got this breezy, wrinkle-resistant light purple linen shirt on. Tommy Bahama, $94.50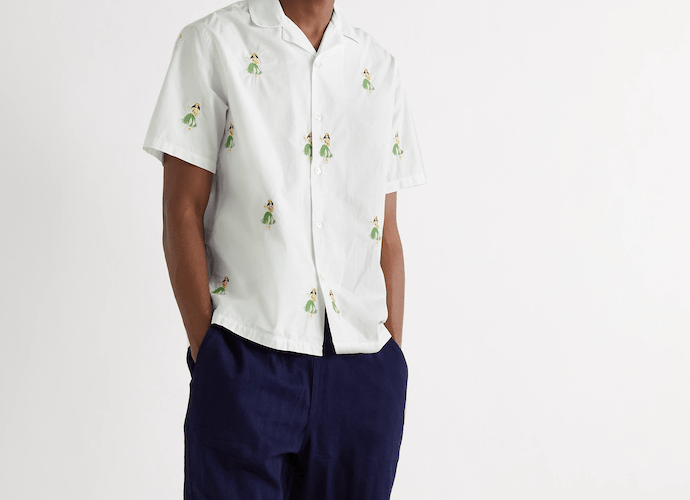 It's a cotton-poplin shirt featuring some fine embroidery work of women in hula dresses. And it's looking for a body a lot like yours that it can occupy for the summer. And maybe beyond, if things go right. Portuguese Flannel, $145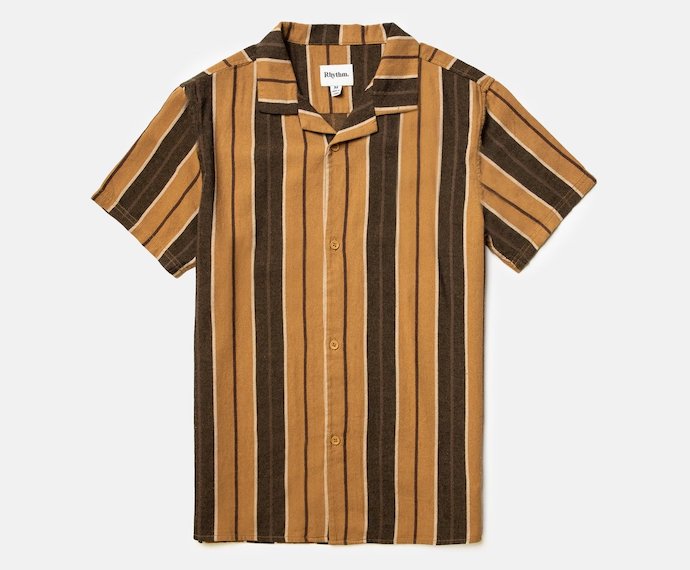 This retro beauty will keep you looking good in all situations, even those not taking place in a Cuban cigar lounge. Rhythm, $68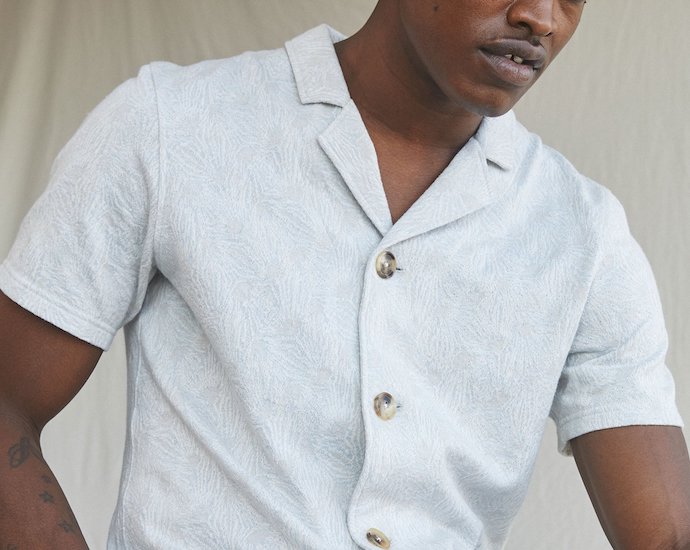 This Billy Reid cotton camp shirt is made in Japan with a custom knit jacquard featuring a sea urchin print. Be warned: people will want to touch this shirt. Billy Reid, $298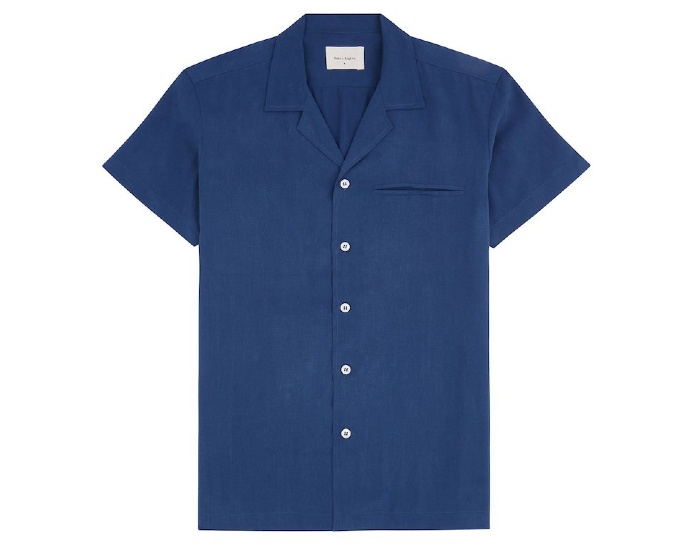 If you're in a bowling league, but like, a really nice bowling league, we strongly present this shirt for consideration. Basic Rights, $125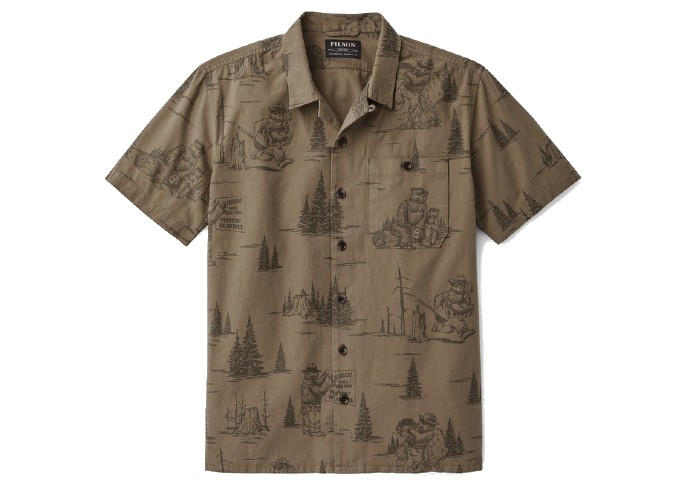 We can't confirm that Filson's Smokey Bear-patterned, mid-weight cotton shirt prevents forest fires when you're camping. But it can't hurt. Filson, $85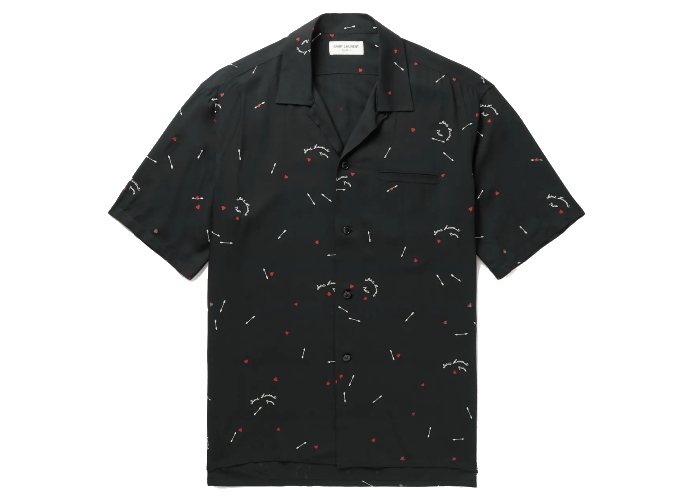 Who spends nearly $900 on a black viscose camp shirt with little hearts and arrows on it? We don't know. Charlie Sheen? Sure, and anyone else interested in how Saint Laurent puts its celebrated rock star spin on beach casual. Saint Laurent, $890