Texas is known for many things.
Too many of those things are related to an '80s TV show, Matthew McConaughey and music festivals.
But one local resource reigns above all others: a natural predilection for making some of the greatest smoked meat on the planet.
So it's only right that we stop to celebrate brisket, ribs and the other magical meats that make up the storied cuisine. For starters, with a new book.
It's called "Texas Q." Or, if you prefer: "Texas Q: 100 Recipes for the Very Best Barbecue from the Lone Star State, All Smoke-Cooked to Perfection." It comes from James Beard Award-winning author Cheryl Alters Jamison, and it's available in stores and online now.
Sure, there's good barbecue in Memphis and Kansas City and the Carolinas. But this book's all about the low-and-slow style you'll find in Texas, where hungry parishioners flock to smoke-filled barbecue joints to worship at the pitmaster's alter.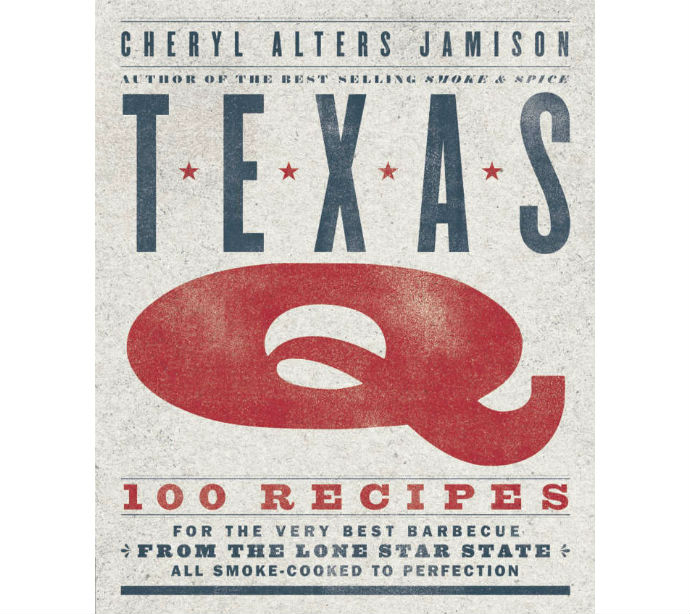 Texas is famous for its dry-rubbed brisket, but there's plenty more to get acquainted with. That's why the book's 100 recipes also feature chicken, pork, lamb, whole fish and side dishes, each infused with flavor via special rubs, sauces and spices. And, because barbecue (even the Texas kind) is not constrained by borders, the book explores other styles of the cuisine, including those inspired by immigrants from Mexico, Africa, Eastern Europe and Asia.
Flip through those soon-to-be-sauce-stained pages, and you'll find detailed information about the best tools, fuel sources and smokers for using at home. You'll find a chapter dedicated to rubs and seasonings. And you'll find a whole lot of delicious things you'll want to gawk at, cook and then eat, in that order. We're talking appetizers like brisket-stuffed jalapeños and smoked wings. All manner of beef dishes, from classic Central Texas brisket and burnt ends to short ribs. And dozens of other delicious things, including barbacoa, beer-can chicken and Korean barbecue sauce.
It's enough to make you really hungry, and will probably inspire you to cook up something at home from those very pages. Or it may just inspire you to call up your favorite delivery app and have someone bring barbecue to your house.
Still counts.