People wait in line for hours to get inside Austin meat mecca Franklin Barbecue.
It's not yet certain how long they'll wait to get into your backyard.
But now that you've got access to a Franklin-built smoker, you should expect a lot more friends and neighbors to stop by.
Franklin Barbecue Pits is a new company from Aaron Franklin and team. They're making professional-grade smokers for the serious at-home pitmaster, so you can cook up meat just like the man himself. Minus the years of experience and know-how, of course.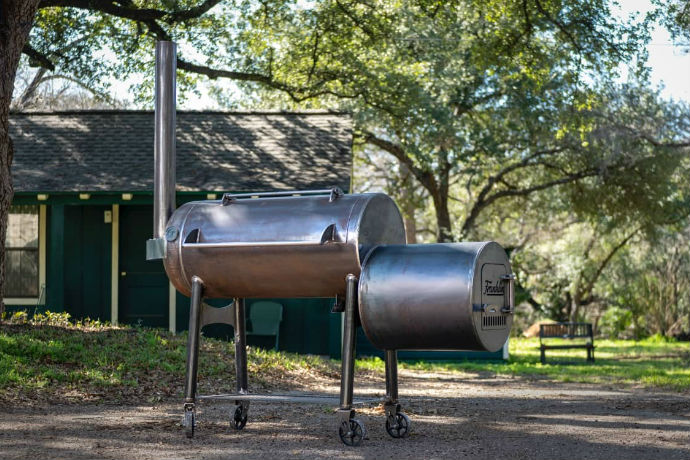 Much like the restaurant, you'll have to wait awhile. So get on the waitlist now to score your smoker in time for summer barbecue season.
When it arrives, you'll be face-to-smokestack with a 600-pound, 80-inch smoker housing a 42-inch cook chamber. It comfortably holds three briskets and features all the bells and whistles you'll want to take your carnivorous passions to the next level. Each is constructed to allow for maximum airflow and includes a double-walled fire box, Franklin's original smoke collector, a removable smokestack and five-inch wheels so you can roll the thing around.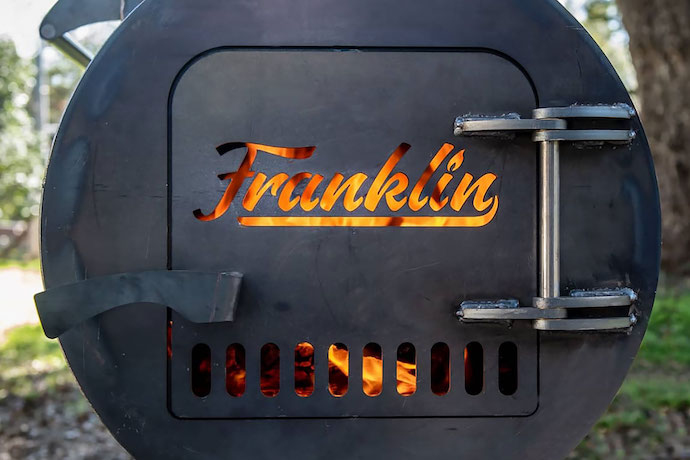 On the website, Franklin says: "They are built to last. They are built with purpose. They are the result of everything I've learned and all the happy accidents I've made over the years. But my pits don't cook on their own. They need you. They need your hard work, your passion, your patience and your craft. Give them that, and they'll reward you every single time."

Don't let him down.