When you hear ceramics, you probably think of bowls or knives
Or maybe that creepy pottery scene from "Ghost."
But you probably don't think of throwing it on your person when it's chilly outside.
Well, think again. Because London-based Vollebak has created a zip-up hoodie that's laced with 60,000 ceramic particles, the same stuff used to manufacture jet engine blades and missile nose cones. So, it can withstand whatever you put it through.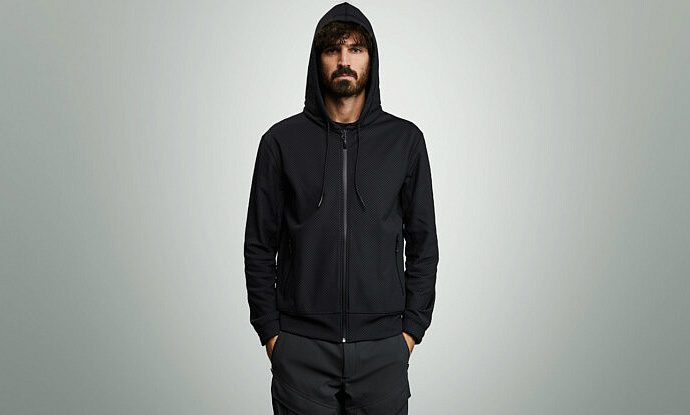 Each of those particles is thinner than a human hair and soft to the touch but highly resistant to abrasions, which means that it holds up to even the most extreme wear and tear. According to the company, the only material tougher than ceramics is diamonds—and you're unlikely to wear a diamond hoodie anytime soon.
The rest of this thing is made from high-stretch fabric with a brushed fleece interior to keep you cozy, and it's breathable and moisture-wicking to keep you dry. It joins a ceramic T-shirt and baselayer featuring the same tech, so you'll be fully equipped to handle whatever the great outdoors throws your way.
Whether it's the inhospitable Arctic or an al fresco brunch.