Seattle-based Filson makes rugged bags, clothing and accessories to improve your travels and daily life.
Seattle-based Westland Distillery makes American whiskey.
And the two companies have teamed up to release a limited-edition whiskey and a collection of new outdoor goods, which is the best news we've heard all day.
Titled "Coldfoot," the collaboration evokes the spirit of the late-1800s Klondike Gold Rush and is named for an Alaskan mining camp. As the story goes, in 1897 prospectors looking to make it rich started in Seattle and headed north. Most took the well-trodden path to the boomtown of Dawson, Alaska, while a small group of extra-ambitious prospectors kept going further north into more remote territory. Of the 2,000 people that set out on the stampede, only 200 made it. The rest got cold feet and turned back. So there you go.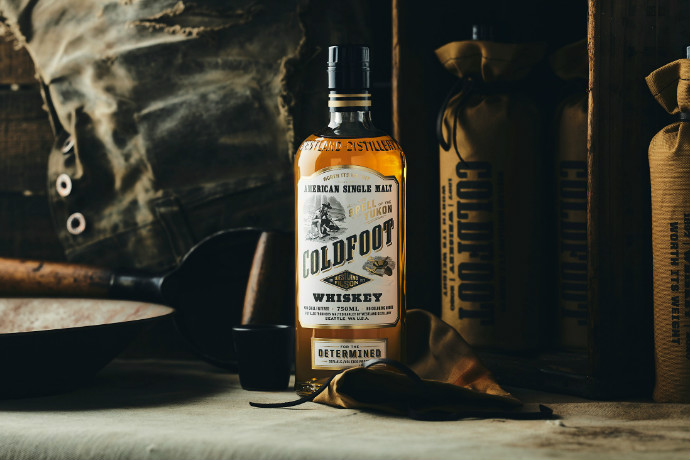 The whiskey is an American single malt with notes of dried apples, walnuts, marbled rye bread, cacao and espresso. Sip it by itself or, to channel Alaska, over a large ice cube. It's available beginning today on Caskers.
The non-whiskey goods include T-shirts, a hoodie, caps, stickers and a stoneware shot glass, each with custom graphics inspired by the treacherous trail to the mining camp. You can find all that on Filson's website or at select stores in Seattle, New York, Boston and Portland, Oregon.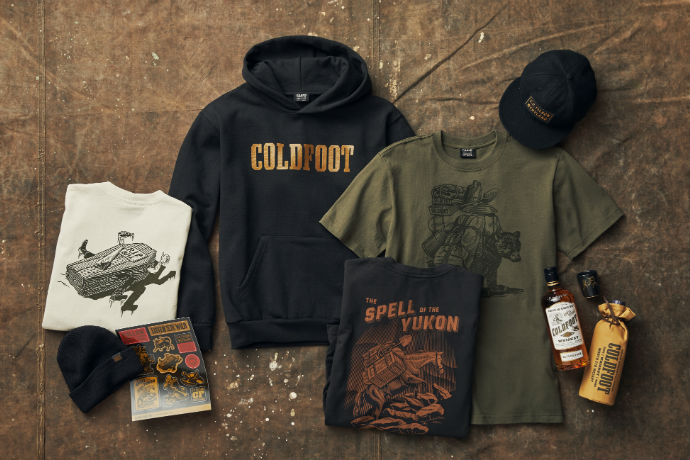 Pick up some whiskey and a couple shirts, then retire to the warm confines of your couch.
And toast to the fact that you're not trudging through the frozen wilderness in 1897.