Momofuku in Las Vegas recently debuted a new lunch menu that includes shoyu pork ramen, a rich and complex dish that combines a chicken-based broth with a whole lot of pork and fresh, springy noodles.
Naturally, that got us thinking about ramen. Cooking it, eating it, swimming in it...
But instead of diving headfirst into a bowl with abandon, we got the recipe for David Chang's famous dish.
The Momofuku ramen broth is cooked for eight to 10 hours and includes chicken, pork bones, smoky bacon, dried shiitake mushrooms, scallions, onions, carrots, konbu (edible kelp) and taré, a rich soy sauce.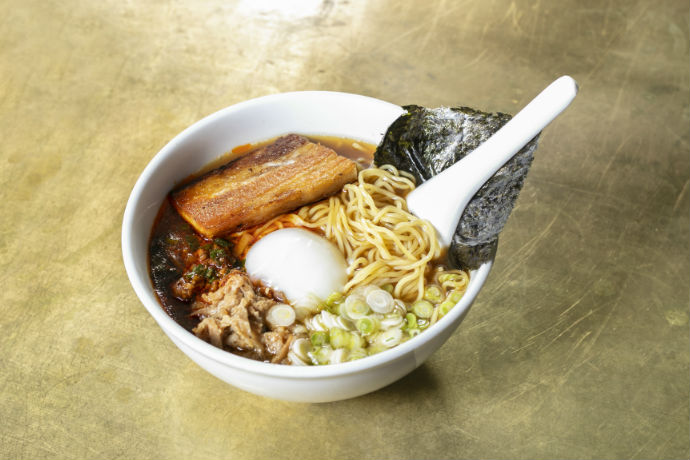 Here's the full recipe if you're feeling ambitious and want to try making it yourself. And below are some stats from Momofuku Las Vegas:
In January, the restaurant served nearly 9,600 bowls of noodles.
That accounts for roughly 2,800 pounds of noodles.
Diners consumed more than 3,000 liters of broth.
The pork ramen alone featured a combined 1,100 pounds of cooked pork belly and pork shoulder.
January also saw about 7,000 poached eggs adorn bowls of ramen.
That's a lot of noodles. And broth. And eggs.
And enough math to work up a real appetite.