If your bar cart is looking a bit light these days, you'll want to stock up.
Some gin, some tequila, a nice cognac...
Great. Now, all that's left to do is make room for a few thousand whiskeys.
"The Perfect Collection" is the largest private whiskey collection in the world. Spanning more than 3,900 bottles, it includes some of the most unique and valuable whiskeys available today. The lot is so big that it's being sold in two parts. The first lot is up for auction now through February 17, and the second will go live April 10.
Within that massive assortment of whiskeys, you'll find a bunch of ultra-rare Macallans, including the 1926 Macallan Valerio Adami 60-Year-Old. There's a 1919 Springbank 50-year-Old, a 1964 Black Bowmore 29-Year-Old First Edition, and many other highly-coveted bottles.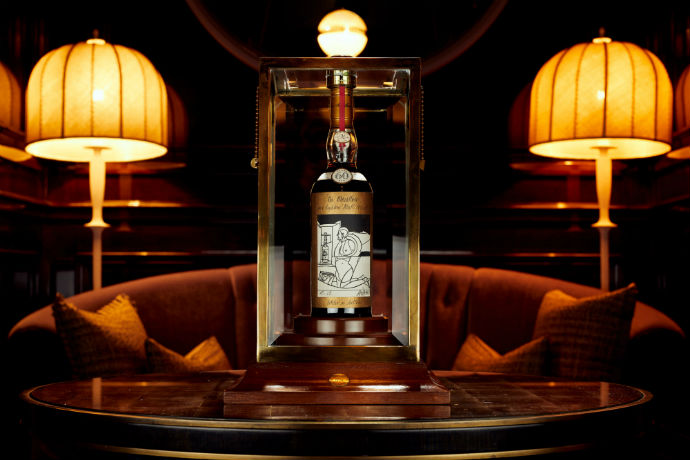 Each comes from the late Richard Gooding, a private collector who spent two decades traveling to Scotland and hunting down rare bottles to build the impressive library of spirits that until now was housed in his home in Colorado.
Founder of Whisky Auctioneer, Iain McClune, says: "A collection unlike anything that we have seen before and are likely to see again, its sheer scale and rarity makes it one of the most significant discoveries in the whiskey world."
The whiskeys range dramatically in price. A few of the more pedestrian bottles are currently hovering around $25, while that 1926 Macallan is expected to fetch upwards of $1 million.
So, make sure you click the right button.