Hall and Oates.
Calvin and Hobbes.
Coffee and booze.
All three: iconic duos. But only one can help you survive winter.
In the 18th century, the French introduced the concept of spiking their after-dinner coffee with brandy. Grand Brulot has revived that custom by uniting its VSOP cognac with rich Ecuadorian coffee for the express purpose of you drinking it and feeling better about your current state of affairs.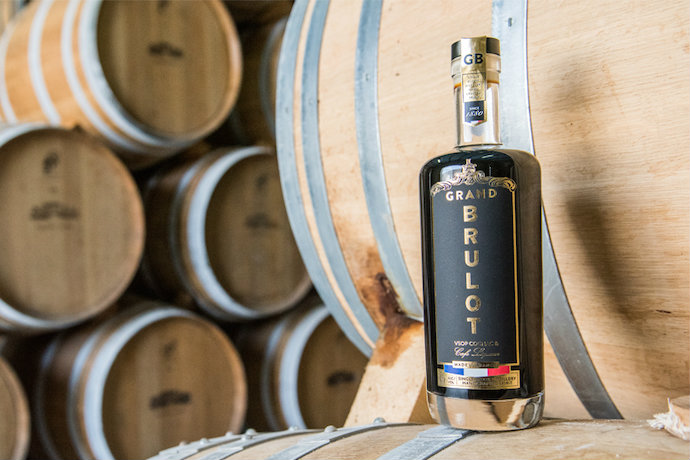 Grand Brulot is made on the Tardy family estate located in the Cognac region of France. It's there that cellar master Christoph Tardy, a fifth-generation cognac producer who knows his way around a grape, makes the cognac-coffee combo. The cognac is aged between four to five years in French oak barrels. It's then blended with the coffee and allowed to sit for another couple of months in barrels as the flavors get to know each other.
The result is a crowd-pleasing drink that's 40% alcohol-by-volume, with each serving featuring the equivalent of one shot of espresso. It's dry and smooth, with flavors of rich, roasted coffee appearing alongside sweeter notes of vanilla, nutmeg and honey.
The drink makes a great eye-opener to start your day. Pour some in a mug and no one will be the wiser. Or take a shot in the evening to wake up before a big night out. If you'd like to mix this stuff into a cocktail, it works nicely with whiskey and vermouth and can be subbed into a surprising number of classic cocktails, like the Manhattan, Negroni and Sazerac.
Case in point: this Negroni that subs Grand Brulot for gin. It's a rich and delicious way to caffeinate your morning or extend your night.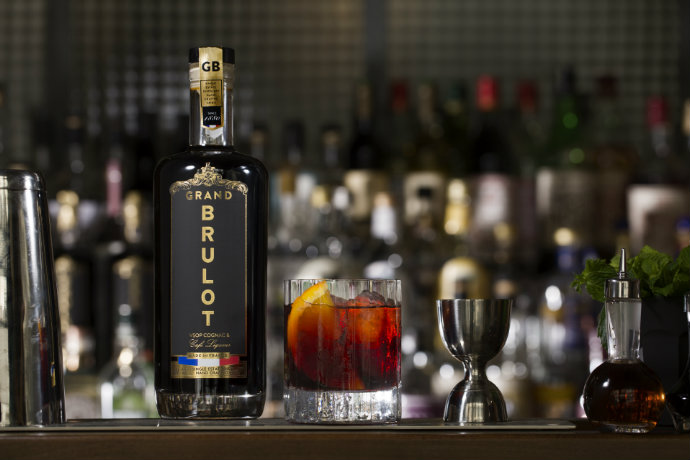 French Negroni
1 oz Grand Brulot
1 oz Campari
1 oz sweet vermouth
Build in a rocks glass. Add ice and garnish with an orange slice.