Your white tuxedo is pressed.
Your martini thoroughly shaken.
And some shady villain is taking a really, really long time to describe your looming demise as you plot a getaway.
Now, all you need is a boat.
Specifically, the Casino Royale Yacht, 108-feet of serious opulence that was featured speeding through the Bahamas in the James Bond film Casino Royale. It's available for summer and winter charters right now through Camper & Nicholsons.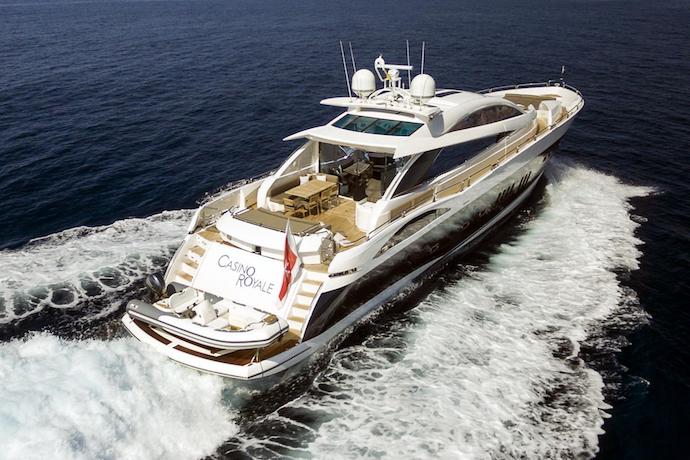 This is a super fast, streamlined beauty that can reach speeds up to 45 knots. Which sounds like a lot of knots. And it looks good doing it, with a retractable sunroof and on-deck Jacuzzi.
There will be four crew members aboard, should your mission require reinforcements. As well as a host of toys at the ready including a jet ski, stand-up paddleboards and water skis. There's also a giant sun pad for attaining a Roger Moore-like bronze.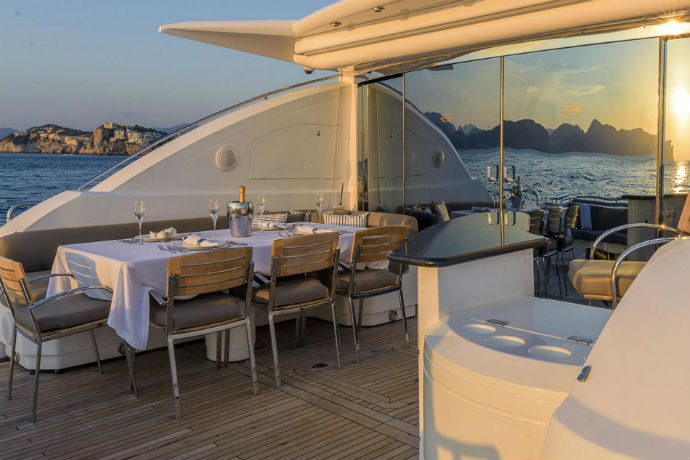 Of course, Bond-adjacent fame necessitates luxury below-deck, too. So, your yacht has three staterooms all clad in warm woods and marble that can comfortable house six guests. There's also a rather giant salon and lounge, along with an outdoor dining area where you can eat under the stars or just sip martinis and stare contemplatively out into the distance.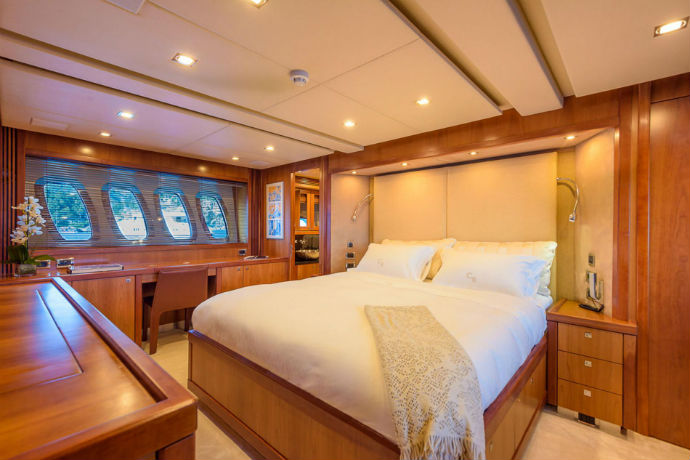 And, after a long day spent evading sharks with lasers on their heads, or whatever, you'll escape to the master suite. It's a spacious study in marble and leather that comes with a bath tub, stand-up shower, office and a walk-in closet that you can stock with tuxes and black polos.
Or use to practice your one-liners in the mirror.