This is the Want List, a semi-frequent rundown of stylish new clothing, accessories and gear our editors are feeling for one reason or another—and, for lack of a better word, want.
Today's edition includes a handsome new poncho, a World Cup-worthy watch, a NASA-inspired portable gym and a shirt with little Mojitos on it. For obvious reasons.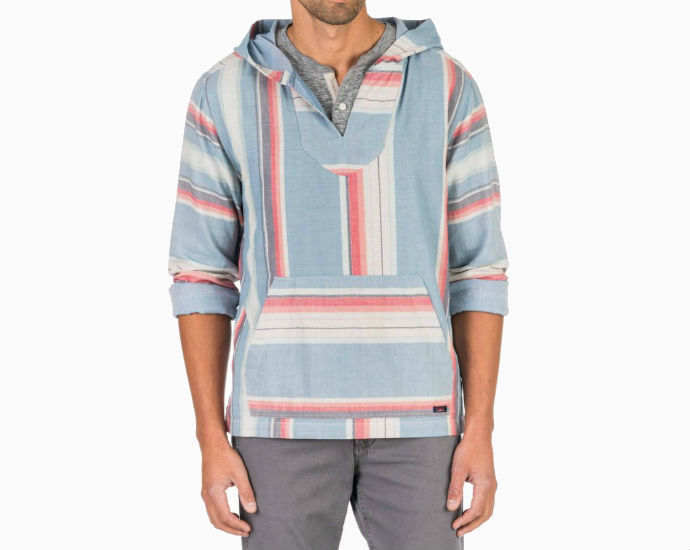 What it is: A super-soft, lightweight, Baja-inspired poncho from your pals at Faherty.
Why we want it: To keep us warm on cool beach evenings when we're surfing in Mexico. Or to channel that exact sentiment when we'd like to be surfing in Mexico but are really just walking around the city buying groceries or something.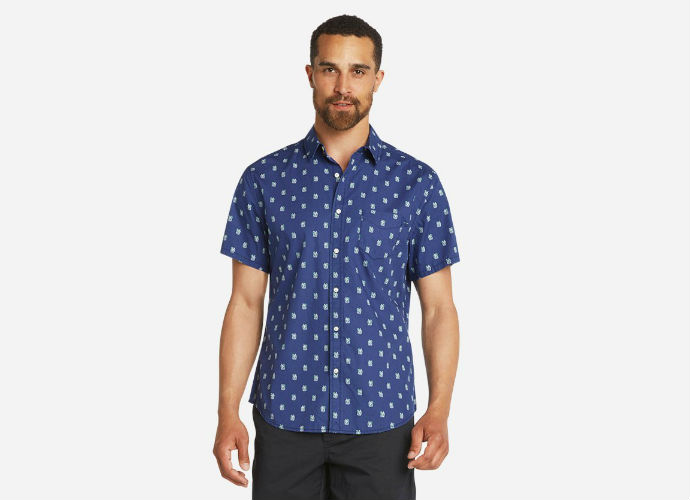 What it is: A 100-percent-cotton way to wear Mojitos on your torso this summer.
Why we want it: Nothing signals the end of the work week like slipping on this shirt and heading to happy hour.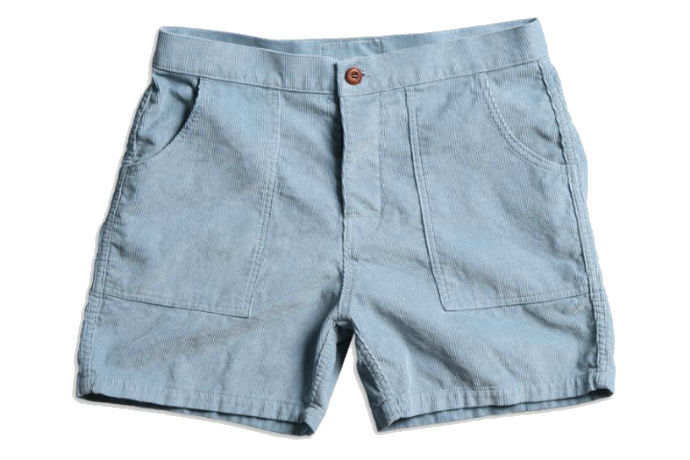 What it is: Corduroy shorts. Not pants. Shorts.
Why we want it: Birdwell makes a mean pair of shorts, and these California classics are no exception. Perfect for wearing on the beach, boardwalk or anywhere else summer takes you.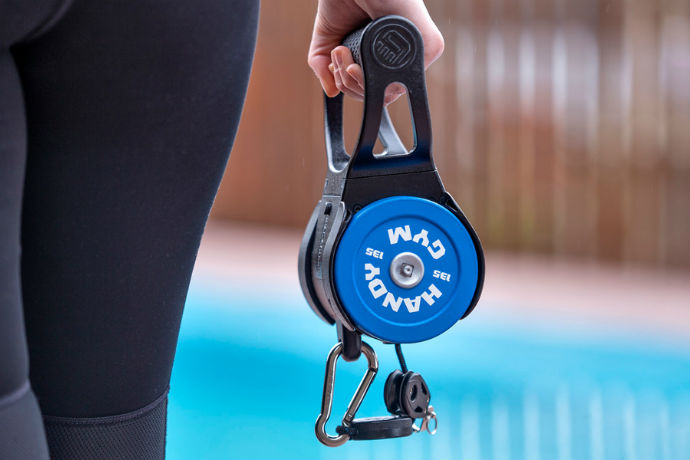 What it is: A portable pulley system called the Handy Gym that uses NASA-developed inertia technology and was funded on Kickstarter in just a few hours. The contraption only weighs two pounds, yet can provide resistance up to 220 pounds.
Why we want it: If astronauts can stay fit while floating in a zero gravity environment, surely we can do some curls and rows in our living room.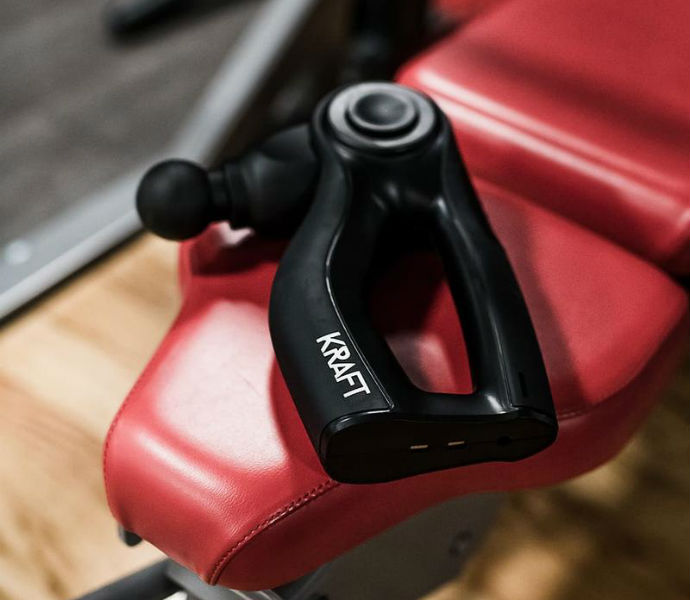 What it is: A new massage gun from Kraft that's quieter and has a longer battery life than most of the other jackhammer-like devices on the market.
Why we want it: We're already sore thinking about that tiny gym above, and this thing has three speeds and multiple attachments for kneading our muscles into submission.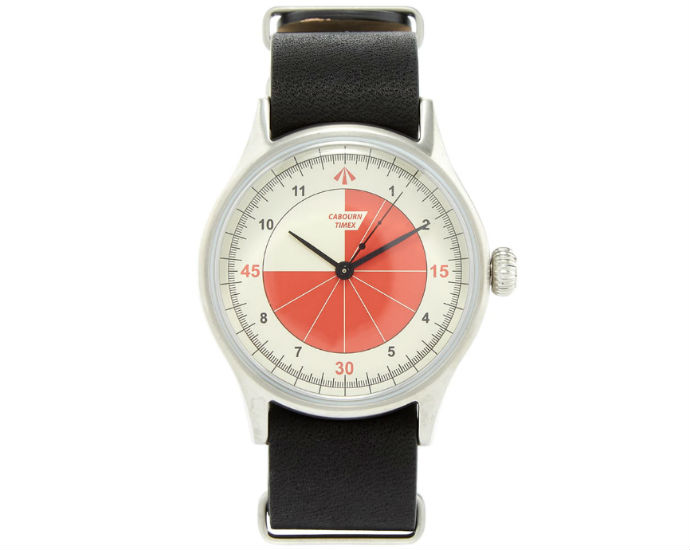 What it is: The short answer is that it's a watch. The longer version is that it's the result of a Nigel Cabourn x Timex collaboration inspired by soccer referee watches from the 1950s, with a three-quarter color blocking face so you can always keep time in perfect 45-minute increments.
Why we want it: The World Cup may be over, but the season for wearing some soccer-related style on your wrist has just begun.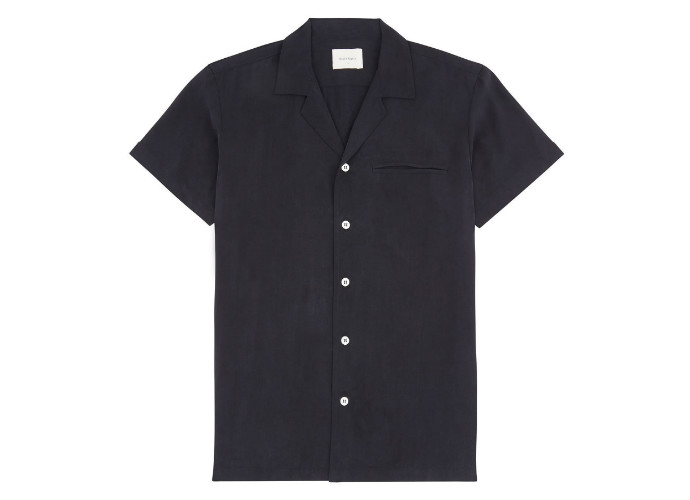 What it is: A 1950s-inspired camp collar button down from Basic Rights. The shirt's made from surplus Japanese tencel and finished with mother of pearl buttons.
Why we want it: It deftly walks the line between classy and casual, which means you can wear it pretty much anywhere.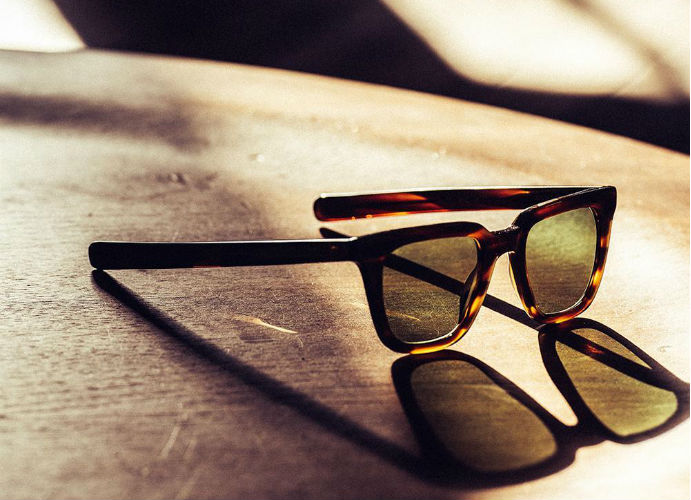 What it is: Australian motorcycle makers, Deus Ex Machina, have just rolled out a new line of eyewear.
Why we want it: These are ostensibly meant for bikers, but they'll protect your eyes equally well from the scourge of sunny patios.