In 2016 and 2018, Chef Massimo Bottura's three-Michelin-starred Osteria Francescana in Modena, Italy was named the best restaurant in the world.
So, if someone's going to teach you the intricacies of making tortellini, you could do a lot worse.
It's all happening via Bottura's new MasterClass. The 14-part video-based lesson in pasta, pesto, soufflé and other Italian delights is available now. And, while it's not promising to net you a Michelin star (although it's not not promising that either), it can certainly spruce up your next dinner.
You might recognize Bottura from his feature on "Chef's Table." Or from his book Bread Is Gold. Or maybe you saw him in TIME Magazine's list of the 100 most influential people of 2019. The point is: the guy gets around, and he seems to have great time management skills. But everything he does is predicated on the fact that he's really good at making Italian food. And, unless you're some kind of cooking savant, this is likely your best chance to get some personal instruction from him.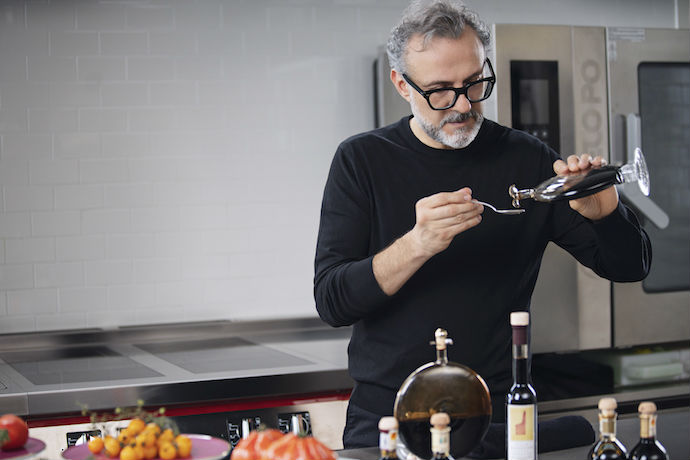 Over the course of 12 lessons and a couple of bonus videos, you'll learn to make pesto from scratch. You'll glean insights into the classic Emilia-Romagna dish that is tortellini, from mastering the dough to creating a rich and delicious cream sauce. You'll learn the ins and outs of making tagliatelle with ragù, pumpkin risotto and a light, airy soufflé. And, in an unexpected turn of events, you'll even learn how to make Bottura's regionally-inspired interpretation of a burger.
When it's all over, you'll probably be really hungry. But you'll also be armed with hours of unrivaled instruction from Italy's best chef. Plus a downloadable cookbook full of lesson recaps and recipes that you can use to open your own Italian restaurant.
Or just impress a dinner date sometime.