If you want to learn how to turn meat into perfectly-smoked barbecue, you can Google phrases like "how to turn meat into perfectly-smoked barbecue."
Though you'd probably be better off leaving such things to an expert... and then doing exactly as he does.
So, you'll be happy to know that Aaron Franklin, the James Beard Award-winning owner of Franklin Barbecue in Austin, is now sharing his secrets on MasterClass. The entire 16-part course is available now for $90. And, the best part: unlike his restaurant, you won't have to wait in line for three hours to gain access to it.
Over those 16 courses, you'll learn how to assess meat quality, and then prep, trim and slice it. You'll gain valuable knowledge on wood, from building and maintaining a fire to harnessing its power to flavor barbecue. You'll take copious notes on producing well-balanced sauce. And you'll get Franklin's top tips for mastering an offset smoker. That's a lot of vital meat-related intel, and we haven't even discussed the five-part section on brisket yet.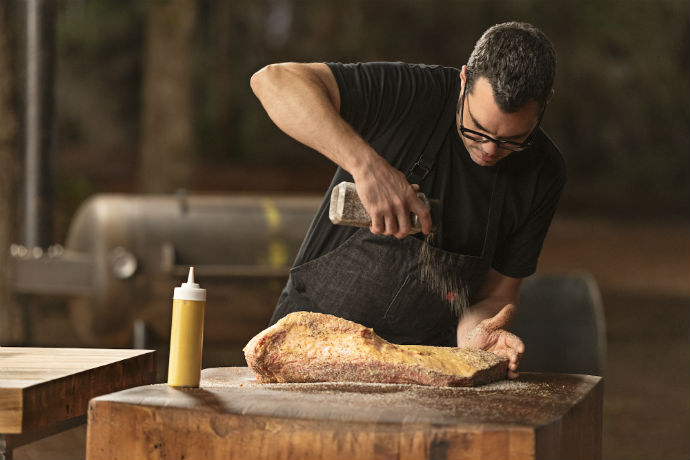 This Texas staple is the centerpiece at barbecue joints across the state, and it can easily replace that vase of half-dead flowers to become the centerpiece on your dinner table. Follow along for advice on shaving and shaping brisket for consistency, nurturing the perfect flame, and slathering, rubbing and seasoning everything to perfection. Then, of course, you'll actually cook the thing. A short 12-hour smoke later, and you'll be ready to sample the results.
Obviously this makes a fine gift for yourself. But if you happen to be giving this class to your dad for Father's Day, you don't even have to wrap it.
Though you might have to help him with the WiFi password.