The Super Bowl is a uniquely American tradition, dedicated to fried food, ranch dressing, cheap beer, jingoistic car commercials and jacked dudes hitting each other as hard as they can.
We're not trying to spoil that for you.
But, really, what kind of capitalist gastronome would you be if you didn't at least consider serving your guests (or, well, yourself) the finest, and rarest, and richest-tasting beef in the entire world, even if it happens to hail from Japan?
Introducing Holy Grail Steak Co. It's a fitting name for what represents the first and only—and we really mean "first and only"—online retailer for authentic Kobe beef, along with a mouthwatering panoply of Japanese, Australian and American wagyu. They launched quietly last year, but they're waiting at the ready to ship you the goods in time for the big game.
The company was founded by Sir Cameron Hughes (the "Sir" felt necessary), who came up in the wine business and runs his own eponymous label. It's easy to see how someone so fanatical about wine could become so fanatical about beef—wagyu, especially. The terroir and attention to genetics required for planting a vineyard is tantamount to the controlled environment in which a very intentionally bred cattle is raised to make the finest beef in the world.
To be clear: wagyu technically refers to all Japanese beef cattle, but in practical terms it's only the A-5 graded steak, which amounts to just the top 1% of total Japanese production. These cattle have been imported to other places, so, yes, it's possible to have American wagyu or Australian wagyu, both of which Holy Grail sells; naturally they'll express a different flavor than the Japanese kind (in particular, the American might have more typical American beefiness than Japanese umami).
And now, to be even clearer: like rectangles to squares, though all Kobe beef is wagyu, not all wagyu is Kobe. For beef to be considered Kobe, it must come from a Tajima cow with a pure lineage raised in the Hyogo prefecture by a designated farmer, and slaughtered at a local slaughterhouse. It must also pass strict grading for marbling. In other words, it must be the best of the best of the best, ad infinitum.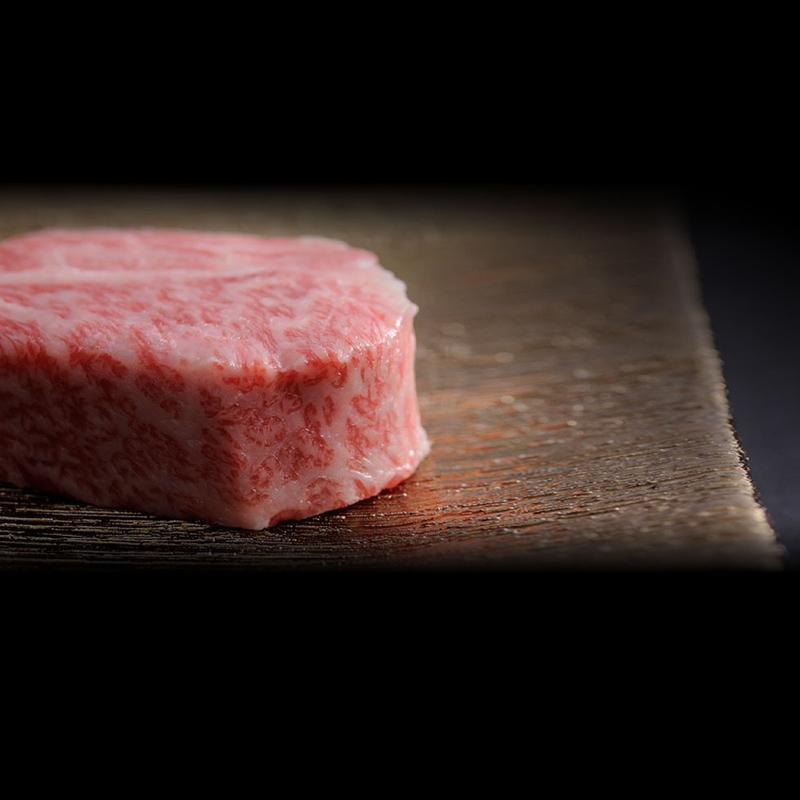 To import true Kobe beef, one has to undergo a lengthy application process (and pay a large fee) to become a certified member of the Kobe Association. There are just 30 or so high-end restaurants in the states with this certification, plus a handful of butchers—and Hughes, who is the only licensed online retailer. According to Hughes, a majority of the beef touted as "Kobe" in the U.S. is not actually Kobe—in part, because "Kobe" is not yet a protected trademark. (Japan is currently in the process of getting a GI—a "Geographical Indicator"—for Kobe, which would largely resolve this issue.)
All of which is to say: this shit's the real deal. And in addition to the Kobe offerings, Holy Grail has wagyu steaks from all across Japan, including Omi beef, which was frequently served by the Shogun to his warlords, and Hokkaido snow beef; impossibly rich in flavor, it comes from cattle raised in a farm in the north of Japan, of which only one or two qualify a month. It's widely considered the rarest steak in the world. So...there's that.
Though the price point makes Japanese wagyu intimidating, Hughes says it's actually the easiest steak to cook. You don't need to do much. Throw it on a cast-iron pan (no oil needed), add a pinch of salt and pepper, cook it three minutes on one side and two-and-a-half on the other, take it off, open up a zippy German Riesling or white Burgundy, and voila: you've essentially turned your kitchen into a Michelin-starred steakhouse.
Bon appetit.