In the 1920s, Shinjiro Torii opened Japan's first whiskey distillery in the region of Yamazaki, where the country's purest water flows. Soon after, the House of Suntorywas born. You might recognize the name: it's gone on to produce the finest single malt whiskey in Japan, whose deep, multi-layered, sui generis flavor profile is generally what we Americans think of when we think of Japanese whiskey.
This month, Suntory is embarking on a new endeavor, with a new spirit (or two). For the first time, the house is launching a gin and a vodka (gin! vodka!) in the US of A, which they hope will quickly establish your conception of what a Japanese gin and Japanese vodka taste like. They'll be available (the vodka for the first time, globally) in mid-October. Keep an eye out on their website/social channels for an exact date.
And in the meantime, let's break them down, just so you're prepared...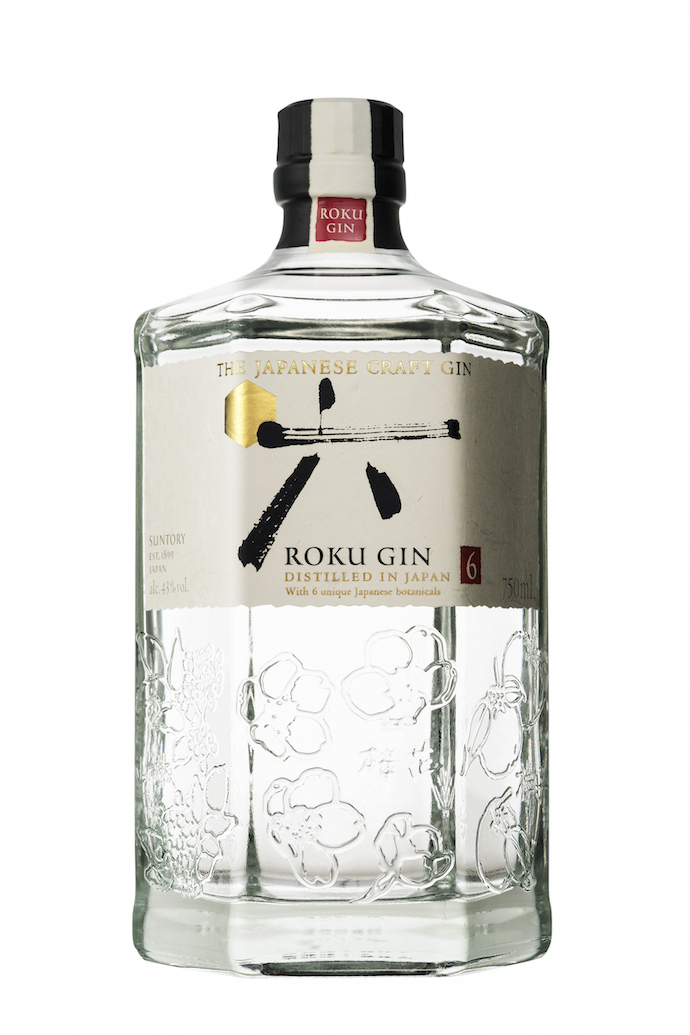 The Roku Gin
What it's made with: six special Japanese botanicals—including Sakura flower, Yuzu peel and Sansho pepper—harvested at peak freshness, mixed with eight traditional gin botanicals.
How it's made: in a special "liquid atelier," where the botanicals are distilled in separately according their particular features.
What it tastes like: traditional gin, with subtle hints of those Japanese botanicals and hint of spiciness in the finish (from the peppers).
How you'll drink it: with chilled soda water instead of tonic to bring out the gin's aromatic and floral notes.

The Haku Vodka
What it's made with: 100% Japanese white rice, fermented with koji rice (to make a mash).
How it's made: the mash is distilled through pot stills to make a rice spirit, which is then distilled through two different processes (in both a pot and column still) to make a "uniquely flavored liquid," which is then blended and filtered through impurity-absorbing bamboo charcoal in Osaka. It's...a process.
What it tastes like: you've got the natural sweetness from the rice and a smooth yet sophisticated finish thanks to the whole bamboo charcoal filtration thing.
How you'll drink it: chilled soda water and a lemon peel is really all you need. If that.
Now, go forth and clear some shelf space on your home bar...