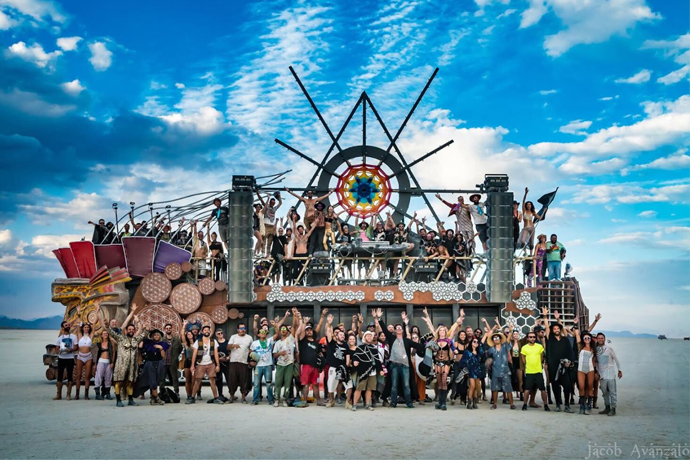 Mayan Warrior is making their East Coast debut at the Brooklyn Mirage this Saturday: your chance to experience the art car's gorgeous production and good energy miles and miles from the Playa.
Since 2011, Mayan Warrior has been a staple at the annual event in the Nevada desert—a mobile experience delivering a wild laser light show, neon panels programmed to complement the music and a killer sound system involving twenty-plus speakers and 24 d&b subs. The modern design of the car is inspired by Mayan and Huichol art, with a crew of Mexican artists, craftsmen, designers and technologists behind it.
This weekend, they've partnered with the crew behind Cityfox and will bring the car itself into our favorite seasonal venue, The Brooklyn Mirage.
Jun 9, 6pm—4:30am, $55—$60, The Brooklyn Mirage, 140 Stewart Ave (at Meserole), tickets here