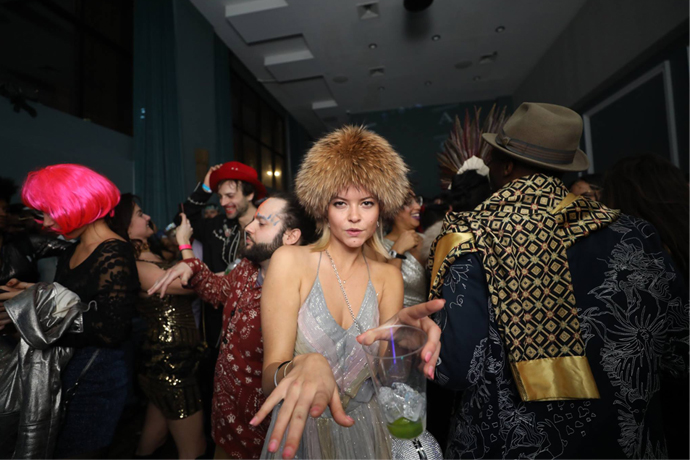 Leave it to Resonance to celebrate one year of existence with not one, but two killer parties. If you missed last week's banger, they're doing the damn thing again Friday night at The Paper Box. They'll have DJs spinning bubbly upbeat house music all night: a mix of some of the best names imported from Berlin alongside some of our finest local talent. So... get ready to dance.
Now, for the line up. It's a good opportunity to catch Hanne & Lore live, a duo straight from Berlin with over 20 years of music to pull from (you can check out a podcast recorded for Resonance right here)—in addition to Mike Book & Daniel Jaeger, who made waves with their US debut back in February. Rounding it out we've got Christian Voldstad (Bespoke Music) and Brooklyn's very own Felipe (Resonance) going b2b with Jeremy Ismael (Get Physical).
It's a climate-positive event, too, which means they've partnered with Chooose to ensure every attendee will be offsetting double the Co2 they create (food, travel, etc...) just by coming to the party. Think of it as a little bonus incentive.
Oh, and you can enter the code "URBANDADDY" at check out for a discount.
Think of it as a little bonus-bonus incentive.
Jun 1, 10pm—6am, $30—$50, The Paper Box, 17 Meadow St (between Waterbury and Bogart), tickets here