Good news for anyone looking to flex at their next Tuesday night bowling league match...
Menswear webshop, MR PORTER, and a label that needs no introduction, PRADA, have teamed up on a menswear collection inspired by the golden eras of bowling, landing online tomorrow.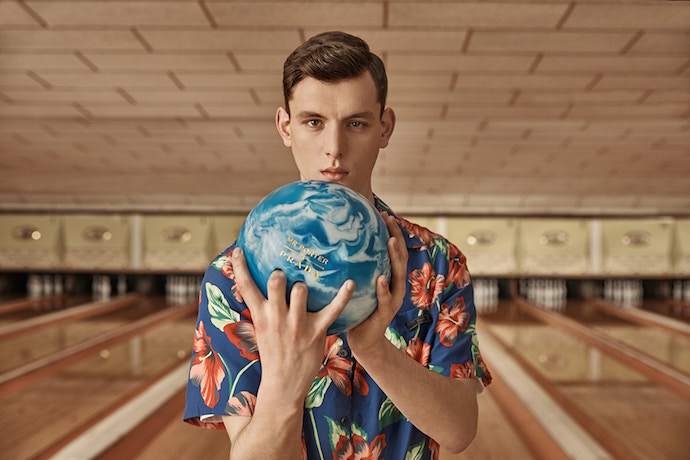 Oh, that would be the 1950s and 1980s, for those of you non-bowling historians.
All we've seen of the collection before tomorrow's big reveal—they're even planning on doing some actual bowling during the launch—are glimpses of pressed slacks, a Hawaiian shirt, a plaid jacket and a graphic tee. But we've also been promised camp-collar shirts in pop-cartoon prints and madras and gingham checks, mid-century-style block paneled stripe cardigans and stripe knit T-shirts, blouson jackets in satin and a mohair blazer. Plus a variety of shoe styles.
Which we'll assume will look nicer than our last pair of rentals.